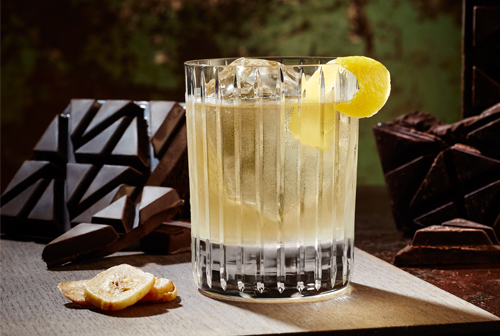 It's Been A Long Week: NEO Chilled Cocoa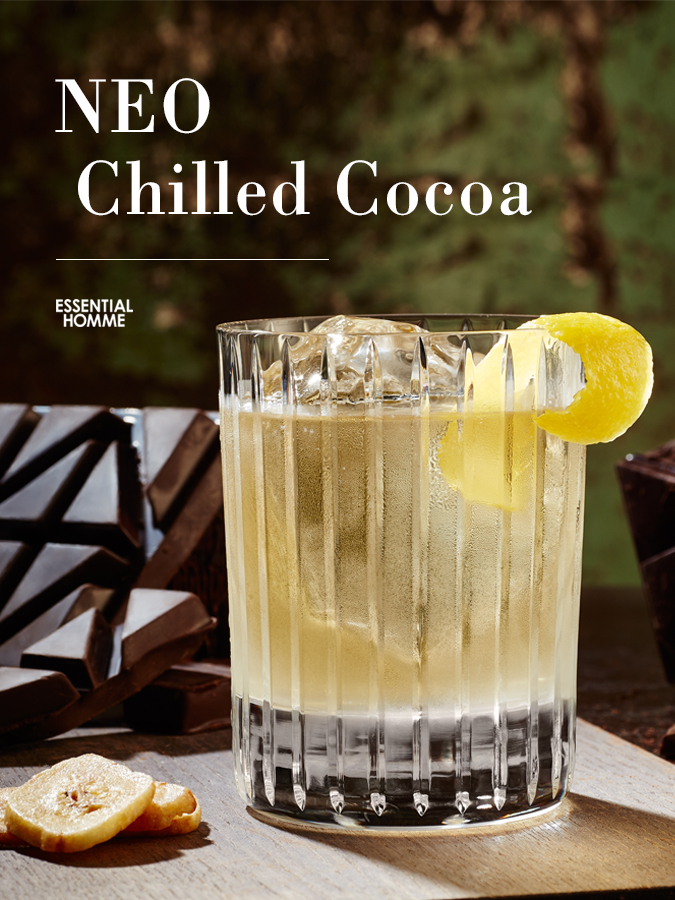 Image: ESSENTIAL HOMME, NEO Chilled Cocoa.
As true believers of the work hard, play hard mantra, we present you with It's Been a Long Week, a weekly column aimed at awarding some liquid appreciation to you for just being yourself, dammit. Make a glass or two on us, you deserve it.
WHAT
NEO Chilled Cocoa
It's never too early to start preparing for Autumn, and no one knows that better than Facundo Neo with the rich NEO Chilled Cocoa. Delightfully sweet and ready for the cold weather, this is a drink the kid in you will love and the adult will probably appreciate even more.
HOW
Ingredients:
1.5 parts Facundo Neo
0.25 part Giffard Banane du Brésil
0.25 part Giffard Crème de Cacao white
0.5 part Dry vermouth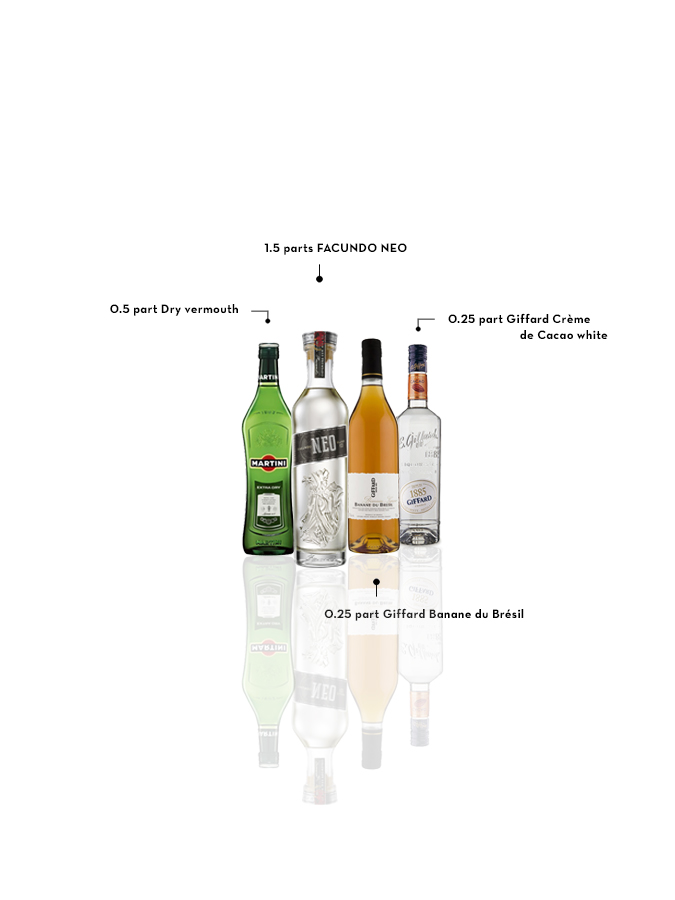 Image: ESSENTIAL HOMME, Facundo NEO, Martini, Giffard.
THEN
In a mixing glass, stir all the ingredients with plenty of ice. Strain into a rocks glass with a single large ice cube, then garnish with a dry banana chip and a lemon peel.