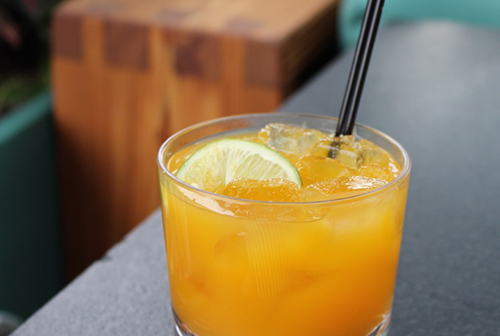 It's Been A Long Week: La Piscine's Sunsetchill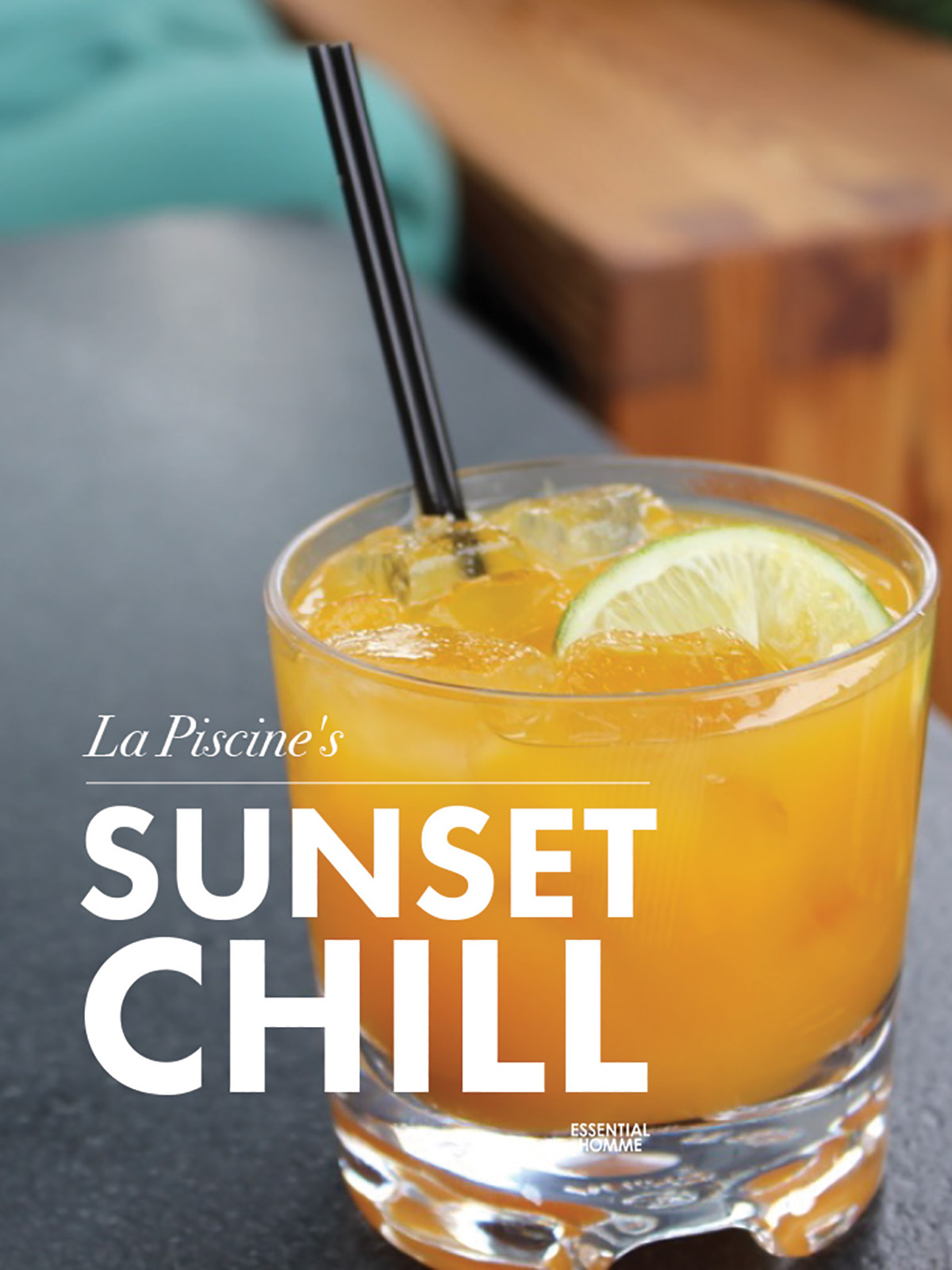 Image: ESSENTIAL HOMME, La Piscine.
As true believers of the work hard, play hard mantra, we present you with It's Been a Long Week, a weekly column aimed at awarding some liquid appreciation to you for just being yourself, dammit. Make a glass or two on us, you deserve it.
WHAT
La Piscine's Sunsetchill
Record highs call for record-making beverages, and La Piscine's new summer drink menu includes a round of heavy-hitters sure to cool down any fiery day. Don't be discouraged by its name though, the NYC rooftop spot's Sunsetchill delivers its relaxing promise—with sweet fruit and warm whisky—no matter the hour.
HOW
Ingredients:
1.75 oz. George Dickle Rye
4.5 cups Passion fruit puree
2.25 cups Sugar
1.25 cups Fresh lime juice
1 Red Thai chili
Splash of Ginger ale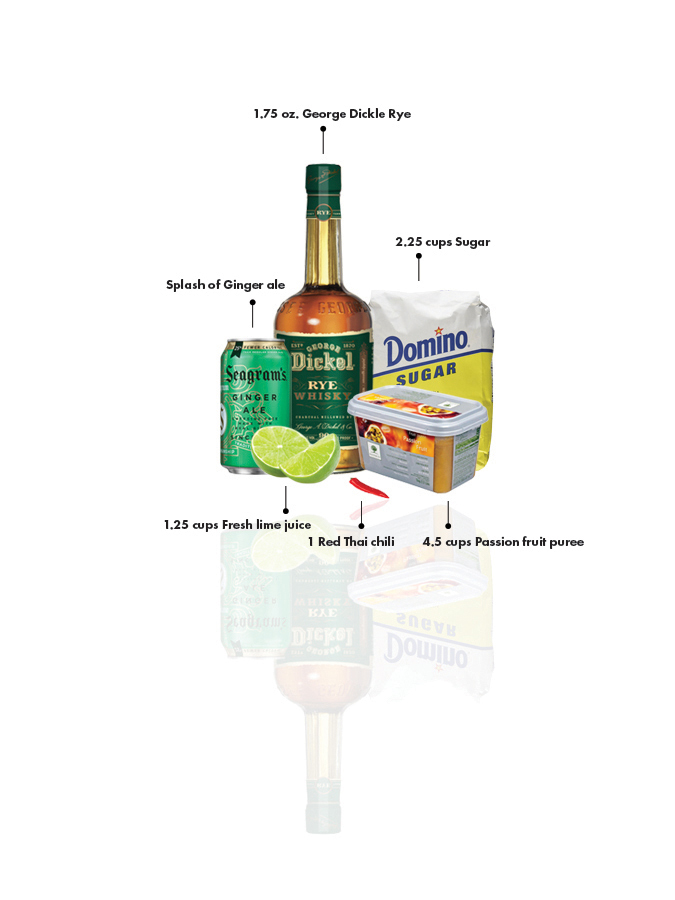 Image: ESSENTIAL HOMME, Seagram's, George Dickel Rye, Domino.
THEN
In a blender, puree lime juice, chili, sugar, and frozen passion fruit. Strain through a chinois. Combine rye and 2 oz. of passion chili puree into a shaker and shake vigorously. Strain into glass with a splash of ginger ale and serve with lime garnish.