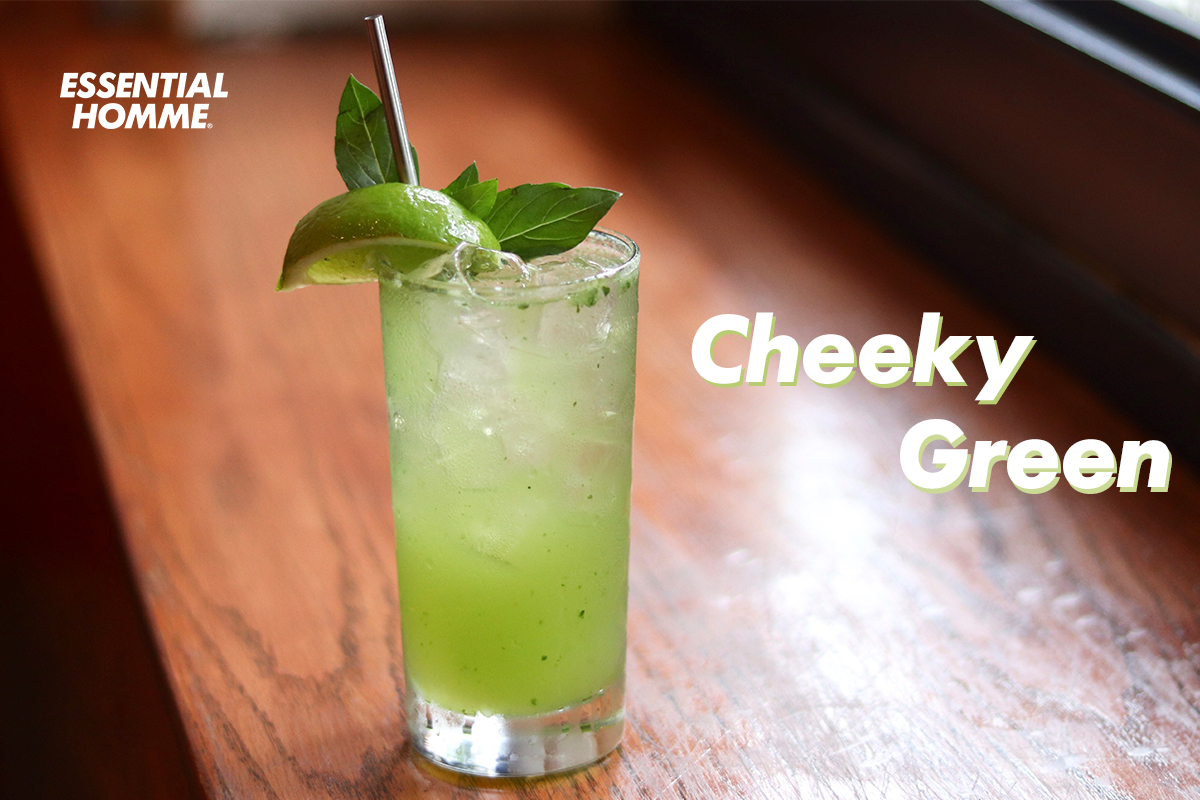 It's Been A Long Week: Cheeky Green
As true believers of the work hard, play hard mantra, we present you with It's Been a Long Week, a weekly column aimed at awarding some liquid appreciation to you for just being yourself, dammit. Make yourself a glass or two, on us — you deserve it.
We've been craving Thai food (and a vodka cocktail) all week, and it's finally here! In our HQ's neighborhood, an acclaimed contemporary Thai restaurant Fish Cheeks offers both yummy food and the most refreshing summer cocktails. We've raked up a recipe of a green vodka cocktail for you which may even be healthy, or at least looks it. Bottoms up while much on some crab fried rice.

Ingredients:
5-6 Thai basil leaves (put in one hand and clapped the leaves with your other hand to express the oils in the leaves)
2 oz vodka
.5 oz homemade lemongrass syrup (see recipe below) 
.5 oz fresh lime juice
(Lemongrass Syrup:  Combine one lemongrass stalk chopped into 1-inch pieces, one cup of sugar and one cup of water in a medium-sized saucepan and seat to high heat. Stir until sugar completely dissolves. Once it starts to boil, lower the heat and let it simmer at medium heat for 2-3 minutes. Remove from heat, give a quick stir, and let it cool. Once cool, strain the syrup and keep in a sealable container in the fridge.)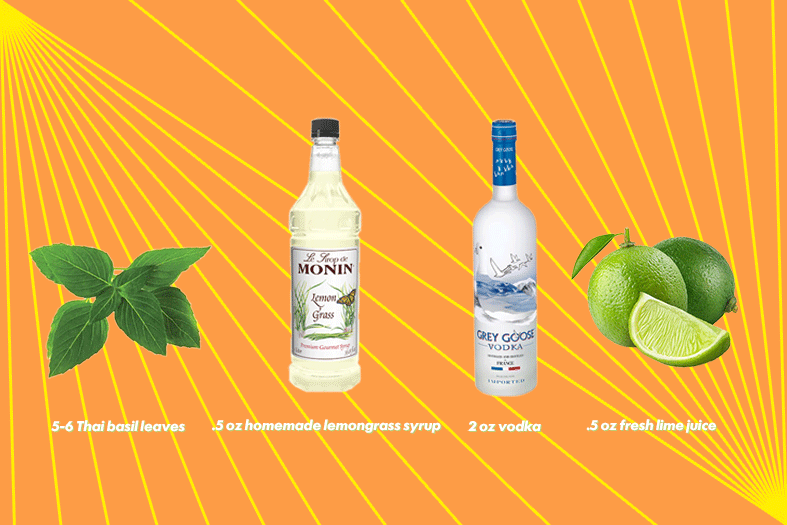 Method:
Combine all ingredients in a shaking tin with ice and shake hard enough to smack that basil around for about 10 seconds.
Pour everything right from the shaker into a highball glass and top up with some club soda.
Garnish with a Thai basil sprig (optional.)