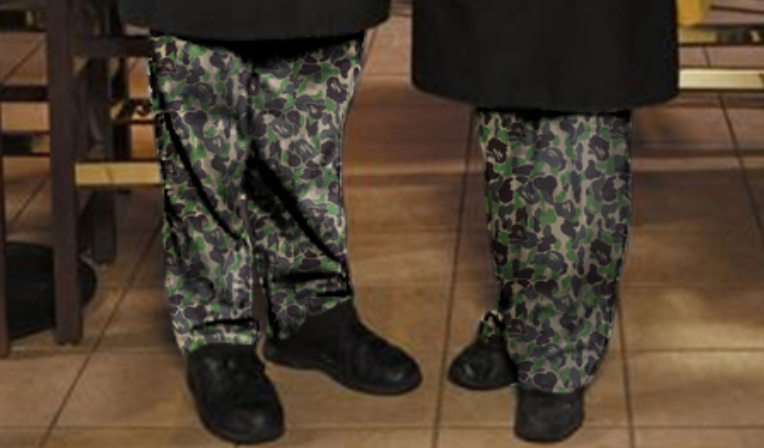 Is Olive Garden Eyeing Japanese Streetwear Brand For Uniform Makeover?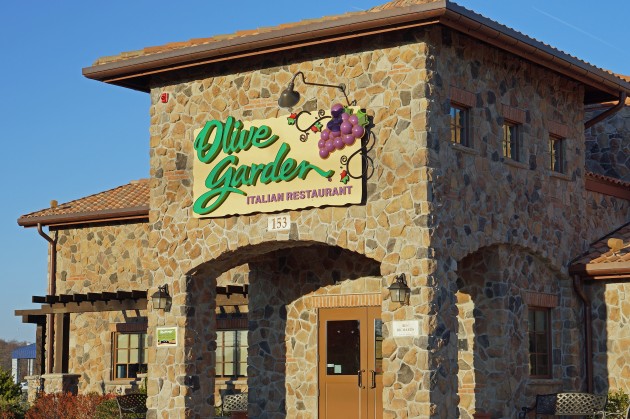 Collaboration is a good thing, we must remind ourselves from time to time. Tony Bennett and Stevie Wonder did it flawlessly. Paul McCartney and Michael Jackson did it, and people liked that. Pink recently did it with that guy from Fun, and that was stuck in our heads for a good chunk of summer.
So is Olive Garden hoping to contend in this pantheon of combination glory? According to The Crosby Press, A Bathing Ape, the Japanese streetwear brand more popularly known as BAPE — and recent Snoop Dogg collaborator — will rollout new, edgier uniforms for Olive Garden employees at "select American locations" around the impending holiday season. Cause why not?
According to the still unconfirmed report, select Olive Garden locations will make the debut of clothing and silverware featuring BAPE's classic camo print. Will this be the future of unlimited soup and breadsticks?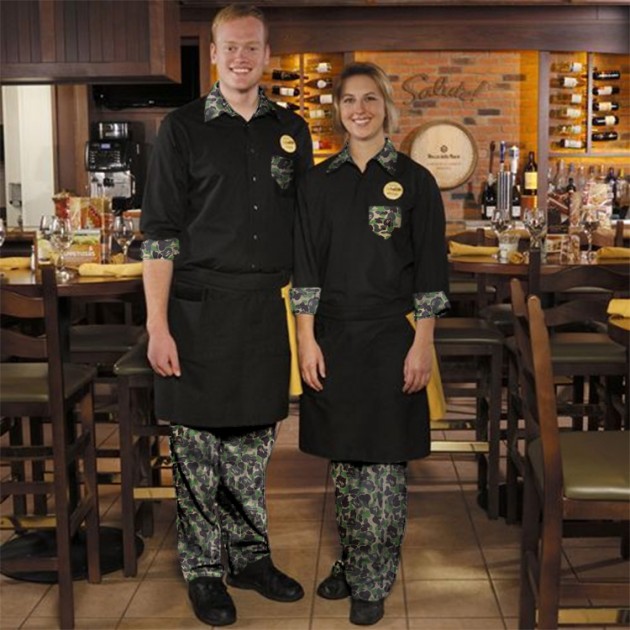 And who could be next? Applebees? TGI Friday's? The Cheesecake Factory?