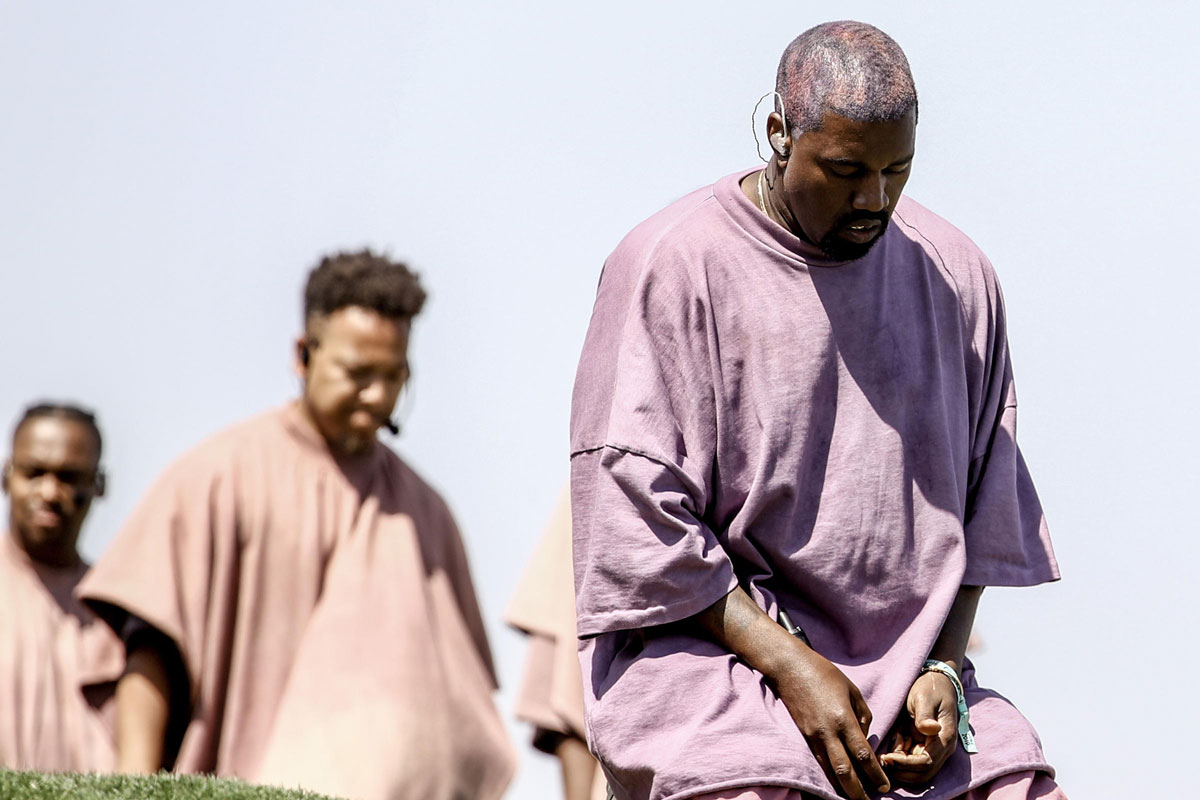 Is Kanye West Launching a Sunday Service Line?
Kanye West has been involved in fashion for a while now, from a lukewarmly received Spring 2012 collection to his crazy successful Yeezy enterprise. Following his highly publicized Sunday Service events at Coachella (which included Katy Perry, Diplo, and the Kardashian/Jenner gang as guests), the rapper is set to further his fashion influence with a new label.
WWD reports that West  filed a trademark for Sunday Service, for "bottoms, dresses, footwear, headwear, jackets, loungewear, scarves, shirts, socks and tops." Since merch for the performance/sermon/whatever you wanna call it sold out instantly, it seems only natural for West to expand upon this phenomenon with a whole label dedicated to it.
Watch Kanye West's Sunday Service below now.