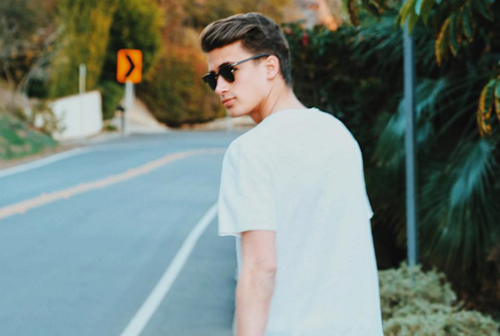 Weekly Instagram Roundup: Nick Jonas, Riccardo Tisci, and More
This week's complete social snapshot, distilled for your pleasure.
From the hottest celebrity parties to the regretful morning-after shots, ESSENTIAL HOMME's Weekly Instagram Roundup brings all of the hottest designer, model, and trendsetting pics from the week directly to you. After all, no one has time to scroll through anything but the best.
NICK JONAS
ESSENTIAL HOMME June/July 2016 cover star Nick Jonas spent time channeling his inner Indiana Jones in Hawaii, just a day before surprise releasing his new video for "VooDoo," the chart-climbing banger.
RICCARDO TISCI
Givenchy's Riccardo Tisci hit up Bella Hadid's birthday bash for a night of dancing and drinks at New York hotspot Up&Down. The blissed out photo says it all.
CHASE HILL
Chase Hill, it-model Taylor Hill's younger brother, celebrated his signing with IMG Models with a throwback photo of a breezy, '50s Hollywood energy.
LOUBOUTIN HOMME
Adding a bit of sparkle to its collection, Louboutin Homme debuted the new Henri on Fire, a sizzling loafer embroidered with fireworks that pop and fizz against the dark black velvet.
RIVER VIIPERI
Showing just how important a quality gym look is, model River Viiperi snapped a sinister pic between reps in a cool blue Ralph Lauren hoodie and classic Adidas sweats.
OLIVIER ROUSTEING
Balmain army leader Olivier Rousteing took a dramatic bow after the French fashion House's Spring/Summer 2017 collection walked its rainforest runway, a jungle-inspired release with its fair share of strategic cutouts.
Follow ESSENTIAL HOMME on Instagram at @EssentialHomme.