View Gallery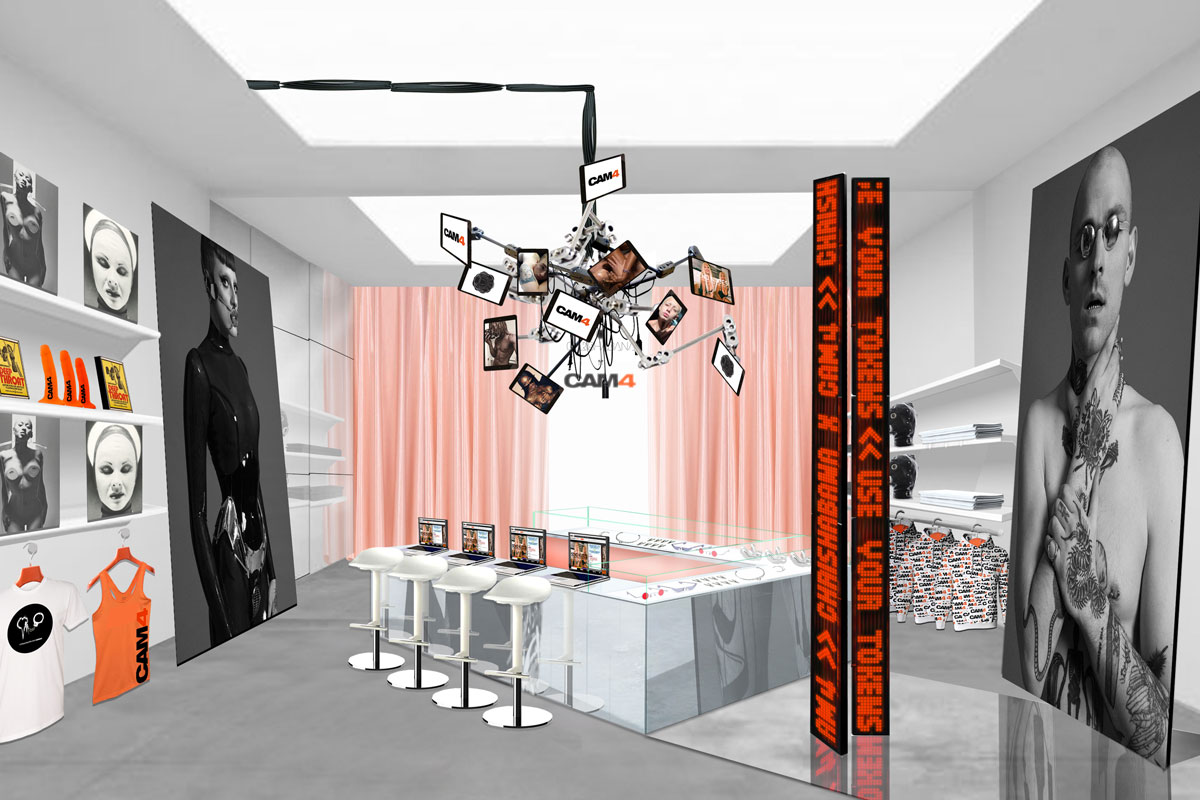 Inside CHRISHABANA x CAM4's Scandalous LES Pop-Up
Jewelry brand CHRISHABANA once again partnered with cam-site CAM4 on an immersive fashion-presentation-cum-pop-up shop in the Lower East Side. By partnering with the popular online platform, the jewelry maker aims to highlight influential figures — nightlife legend Amanda Lepore starred in the show alongside French adult film actor Francois Sagat — that are challenging conventional beauty standards while promoting sex positivity and healthy dialogue on human desires.
The designer experimented with unorthodox materials for the accompanying collection — large metal balls were concocted into different chainmail pieces, a coffin-reminiscent corset was a standout, and a few peekaboo details were sprinkled throughout several tops and other items. But at the core of the collection is a political statement.
"I think now there is so much conservatism," the eponymous designer said ahead of the opening. "I think it's really good for people to be able to express themselves and be free. Just because you're sexual doesn't mean you're a really crazy deviant. We all seek pleasure in different ways, and if it's all consensual and no one's hurting anyone then it shouldn't be too bad."
In addition to a range of the designer's edgy jewelry creations, the pop-up shop carries a variety of cheeky CAM4-branded merchandise (including chocolate syrup, whipped cream, and actual whips). The designer also curated a selection of pieces from like-minded designers, including Zana Bayne and Walter Van Beirendonck, that amplify the sensual and inclusive tone of the space.
The CHRISHABANA x CAM4 pop-up shop is open now until September 30 at 151 Ludlow Street. Check out some pictures from opening night in the gallery above.