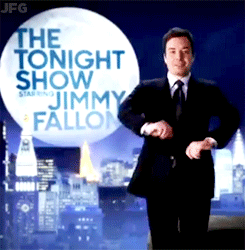 In Preparation for Tonight, Here is Jimmy Fallon's 1998 SNL Audition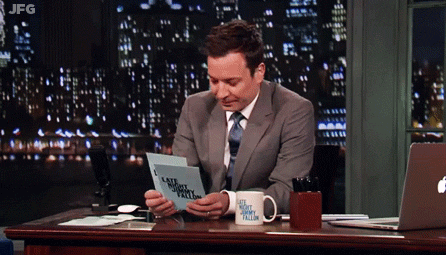 It's looking like a big week for NBC—a phrase you haven't heard in the last decade or so—as the network prepares to launch the very first episode of the highly anticipated Tonight Show Starring Jimmy Fallon… tonight, February 17th. Also important to keep in mind that it's not just a new host, it's also a new locale as the show returns to New York City after nearly 42 years on the West Coast. "This is where it should be," Fallon told The New York Times. "It's electric here. It's the trendsetting city. It's the most alive city in the world."
Starting week one with a strong line up, Will Smith and musical guest U2 are set to inaugurate tonight's show, and it only gets better from there. Tomorrow will be big, with Jerry Seinfeld, Kristen Wiig, and musical guest Lady Gaga. Wednesday won't be too shabby with Bradley Cooper and musical guest Tim McGraw. THURSDAY is a thousand times yes: First Lady Michelle Obama, Will Ferrell, and musical guest Arcade Fire. Lastly, Friday comes in a bit predictable (but the good kind of predictable) with Fallon and his bestest pal Justin Timberlake kicking back and swapping stories (as we imagine they do every day off your television sets).
In honor of Jimmy's first night, we take a look back at the audition (and Adam Sandler impression) that started it all:
Good luck tonight, Jimmy (because he's reading this).
Images courtesy of tumblr.