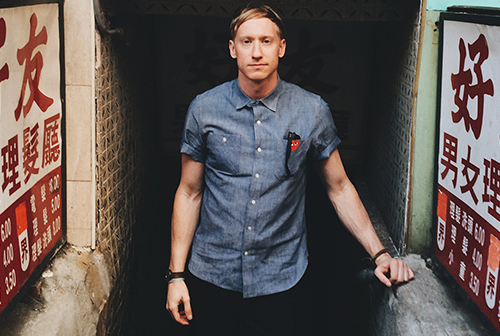 Illustrator Timothy Goodman, Searching For Real Love One Work at a Time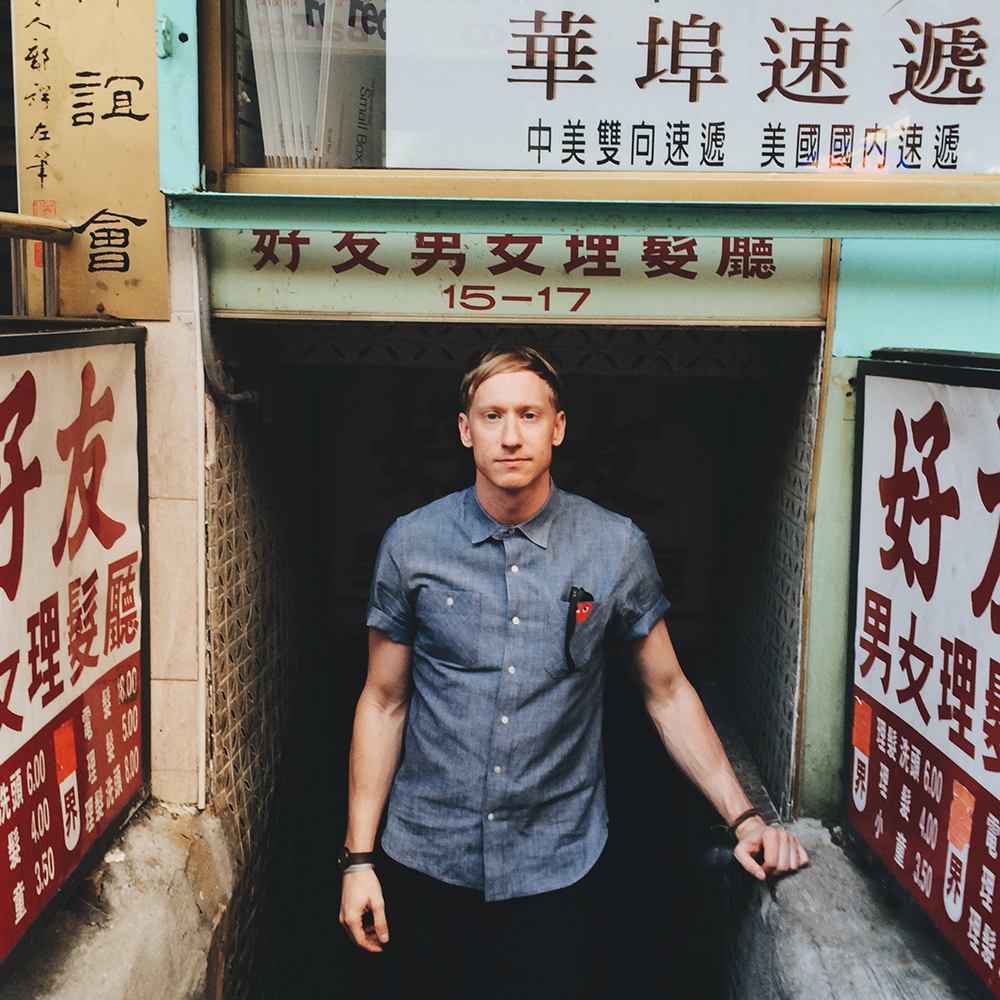 Image: Timothy Good.
New York City-based designer, illustrator, art director, content creator, and lover Timothy Goodman is changing the way we fall in love. Having just concluded his "Memories of a Girl I Never Knew" exhibition at colette Paris, Goodman continues to amplify the conversations surrounding love, lust, and loss. In "40 Days of Dating," Goodman's just-released book, the former School of Visual Arts student-turned-teacher details every second of his poignant romance blog experiment with Jessica Walsh, in which the two friends agreed to date each other for 40 days in a row, recording their experiences along the way in visual poetry. During our interview with Goodman, he candidly reveals his greatest lessons learned, what kept him from quitting, and why he's glad to have made it through each of the 40 days. As a champion of using life as a catalyst to create, maintain, and share authentic relationships, here Goodman also offers his prospective on the current landscape of dating and hints at his next big project.
Essential Homme: You've described yourself as a "multidisciplinary designer," a writer, an illustrator, and an art director. Have you mastered each title? What's your advice for creative-types who have the urge to do it all?
Timothy Goodman: It's easier said than done, because society likes titles. Everyone wants to be able to define someone so that they can measure themselves against that person. I've always been interested in doing everything. I graduated from college eight years ago and I've constantly been interested in getting my hands in as much as possible; I feel like I have an opinion and I have a perspective. I want to connect to as many people in the world as much as possible.
For centuries there've been writers, filmmakers, and poets who have put themselves in their work and their ways of looking at the world. You don't see that a lot in the design community, which today especially is very much client-based. I want to see more designers and illustrators author projects and do things on the side; to try to do sidework that touches another layer of their lives. More people should be writing and breaking down the threshold between the idea and how you get it down on paper. That's what we teach our students at SVA. We're interested in the process more than the results because everything that's truly great or memorable starts with the honest question of 'why?' Anything with hope starts with 'why?'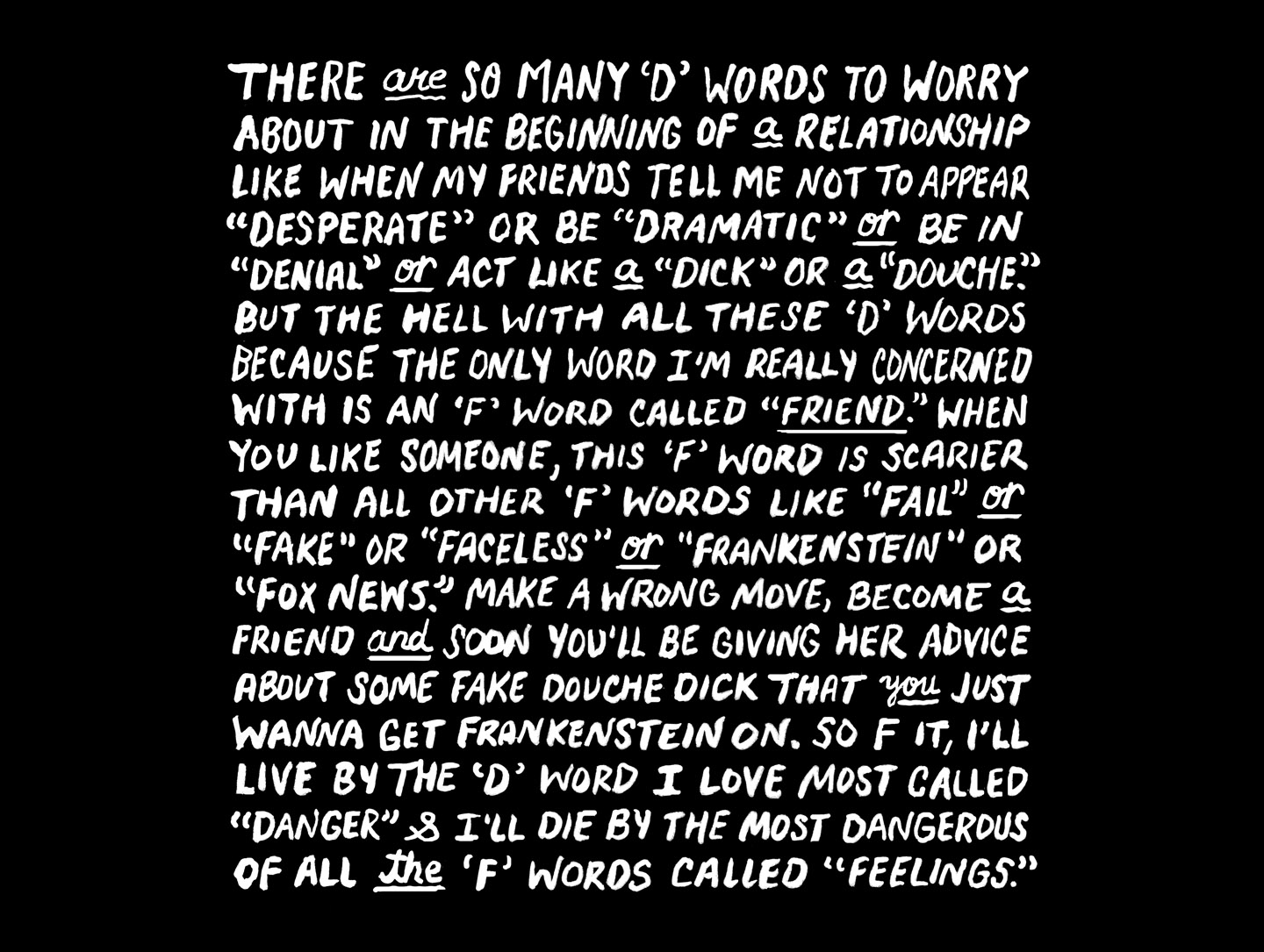 Image: Timothy Good.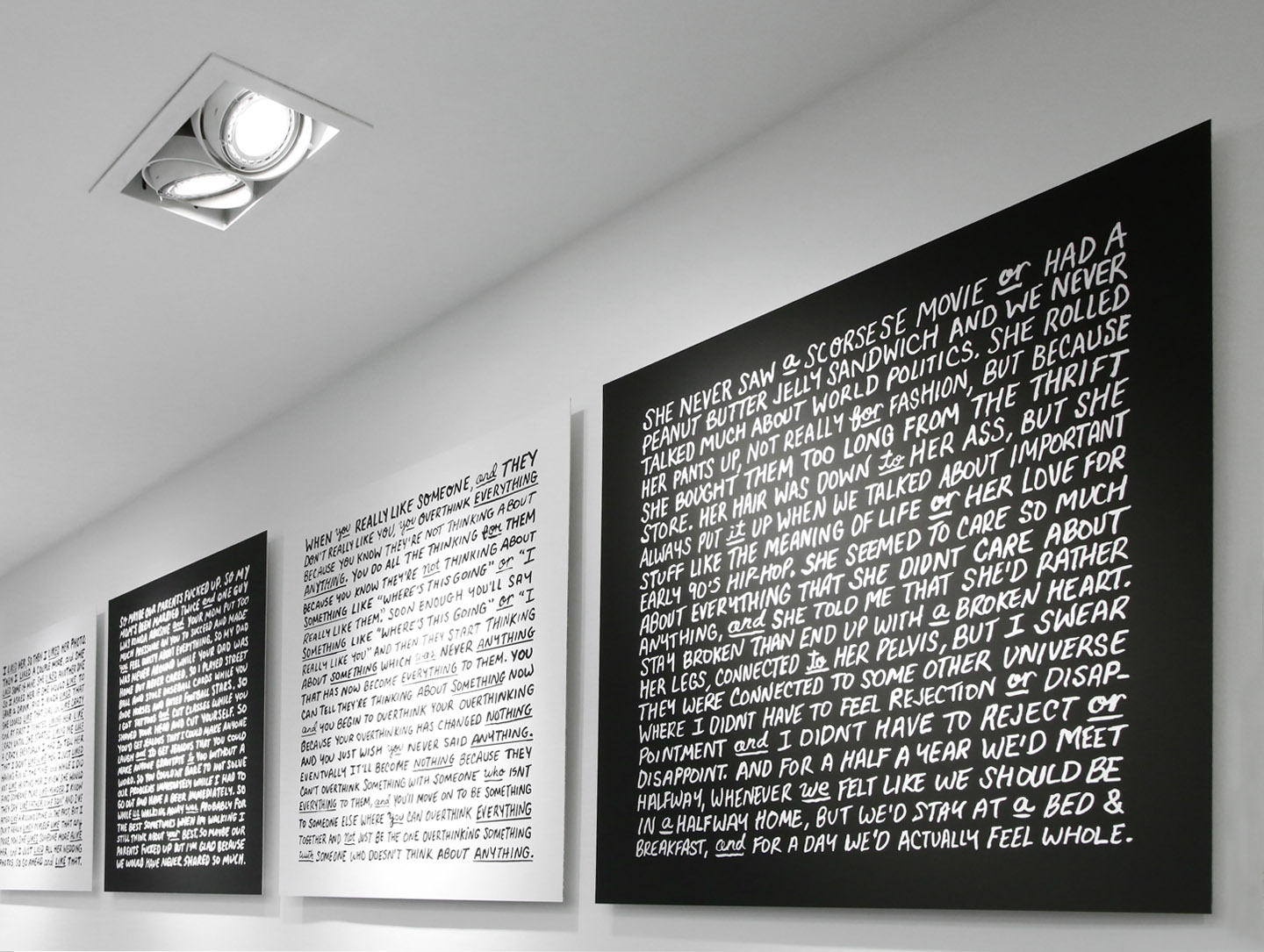 Image: Timothy Good.
EH: You just wrapped-up an amazing exhibition at colette Paris where you showcased your series, "Memories of A Girl I Never Knew." How did this exhibition come about and how does it feel to have showcased your work in such an influential space?
TG: I broke up with this girl—well she broke up with me… okay… we broke up (laughs)—in July of 2014, and I was pretty bummed out about it. We hadn't been dating that long, but I really liked her. Because of  "40 Days of Dating" and my relationship with Jessica, I found myself [afterward] so much more interested in being vulnerable and being honest about what I really wanted. For one of the first times in my life in a while, I was really trying to approach it the right way. It didn't work out, so I just started writing, and there was no threshold between what was on my mind, my feelings, and being able to creatively put it out. I started writing these stories—past experiences, relationships, dating, and general thoughts—just as a way to figure it all out and where it all went wrong, and I started posting them on Instagram weekly. It was very therapeutic in a two-fold way: one, just to write them and get them out, and then again, to post online and see how many people I was connecting with because all of our stories are universal. That's something I continue to learn. I've been posting these weekly for the last six to eight months and I've written about 32 of them so far. Sarah Andelman, founder and creative director of colette, had seen them and wrote me saying she would love to show them. It was very exciting, She's like the ultimate tastemaker and colette is like the coolest-fucking-store in the world. It was an honor.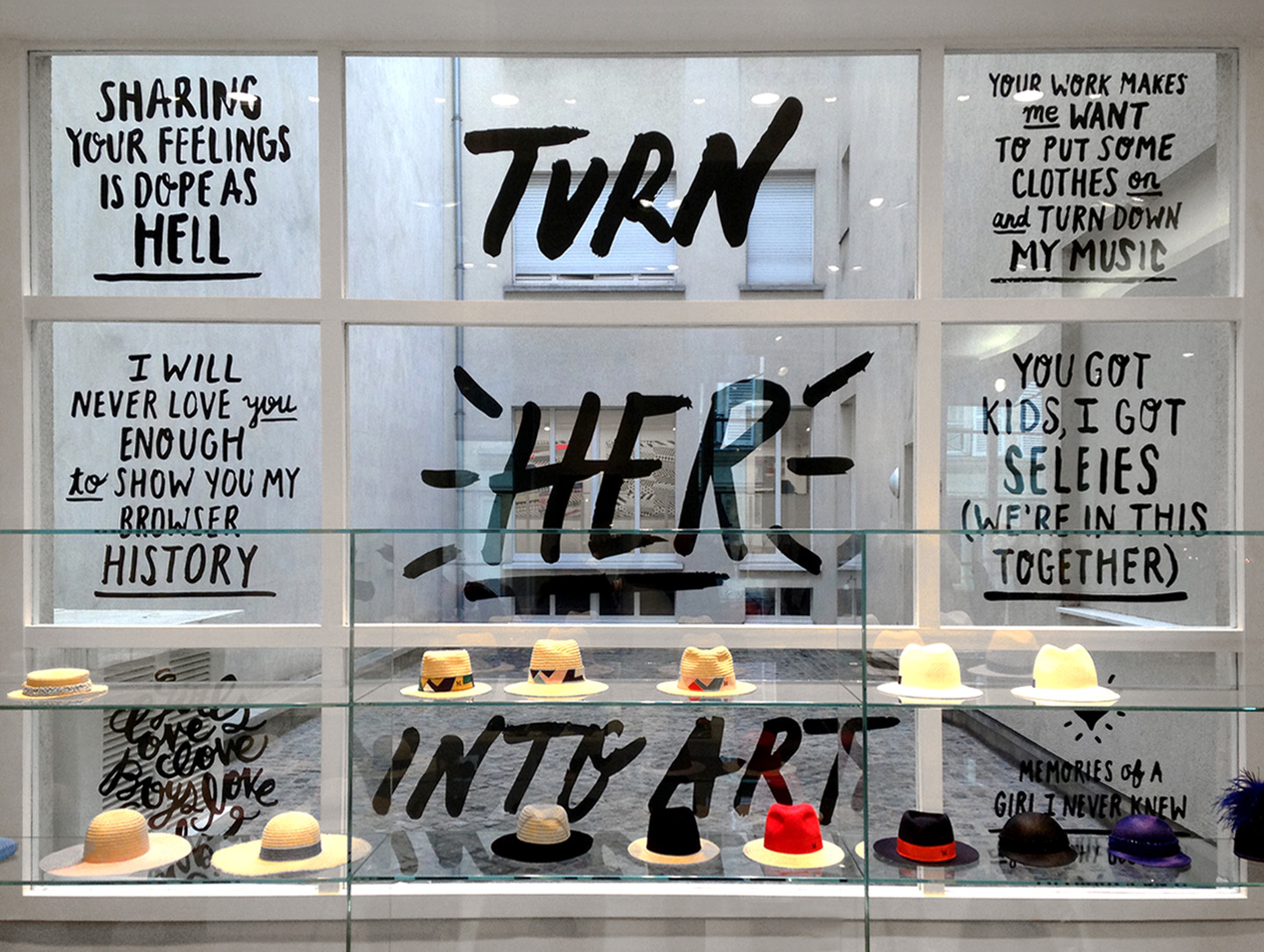 Image: Timothy Good.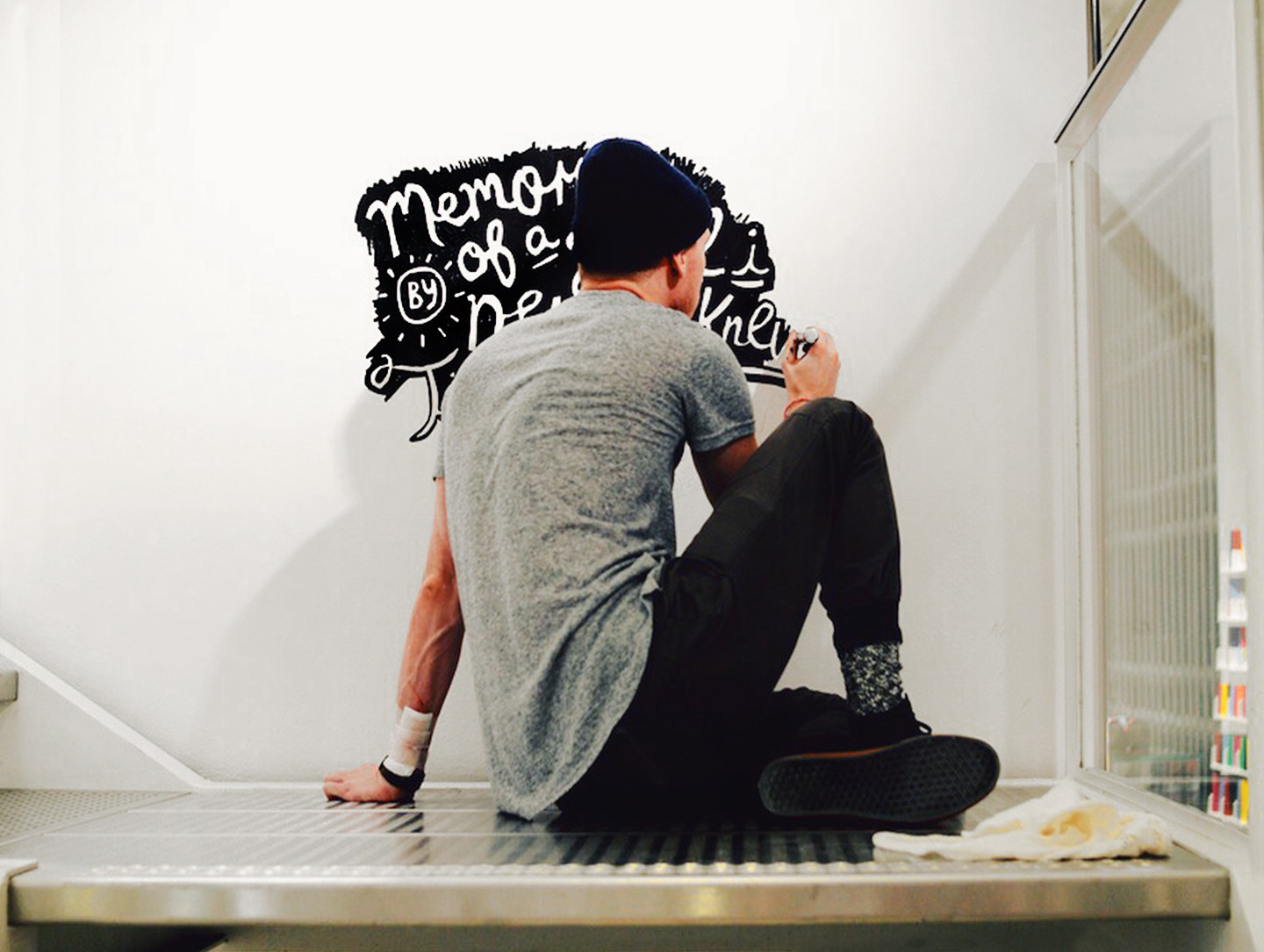 Image: Timothy Good.
EH: Many people say [heterosexual] guys and girls can't be close friends because sex will eventually change the relationship. What do you think?
TG: It's not true, but then again [Jessica and I] did eventually have sex and date, so I don't know. It was weird after. Not just because the sex or anything, but because we obviously just went through this crazy experience together and it didn't work out, and then she started dating someone new. When we launched the blog and Hollywood became interested, for 2 months we were doing interviews and going out to LA to meet with directors and producers. I don't know if we had closure at that time because we were just thrown into it—it was so tense. The book is closure. We wrote about everything about that happened afterwards. I think that really helped us piece together our friendship and make it even stronger.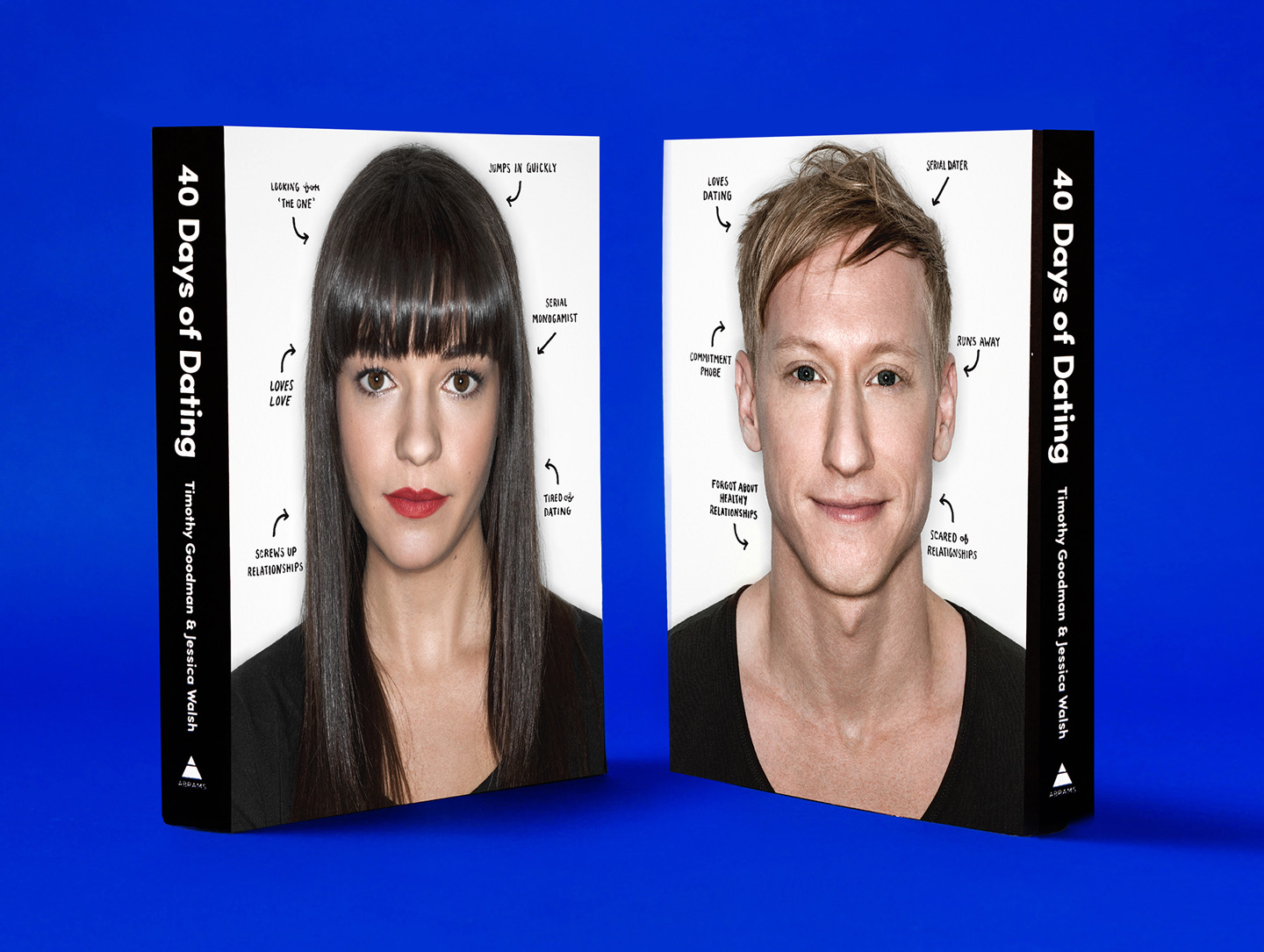 Image: Timothy Good.
EH: What's your take on the current landscape of dating where it all seems like a game and everyone's always on to the next best thing, especially here in New York City?
TG: I think it's a part of life for our generation. It's not weird at all. You can have an OkCupid page like you have a Facebook—you just have it open and it's just kind of there. Everybody thinks they can do better, because there is always someone more attractive, smarter, or more creative around the corner. So you always think you can do a little better, and because of these mediums it doesn't help. We're products of the digital age and "40 Days of Dating" would have never existed ten years ago. We made something that was specifically digital at first, telling a traditional story in a totally different format. I don't really have a problem with the current landscape of dating culture. I'm not on any of [the apps]—I'll talk to anyone and I like the serendipity, awkwardness, and friction that goes with conversation. I think if you're not a creep, and you do it in an honest manner, women respect that too. It's exciting and a lost art form.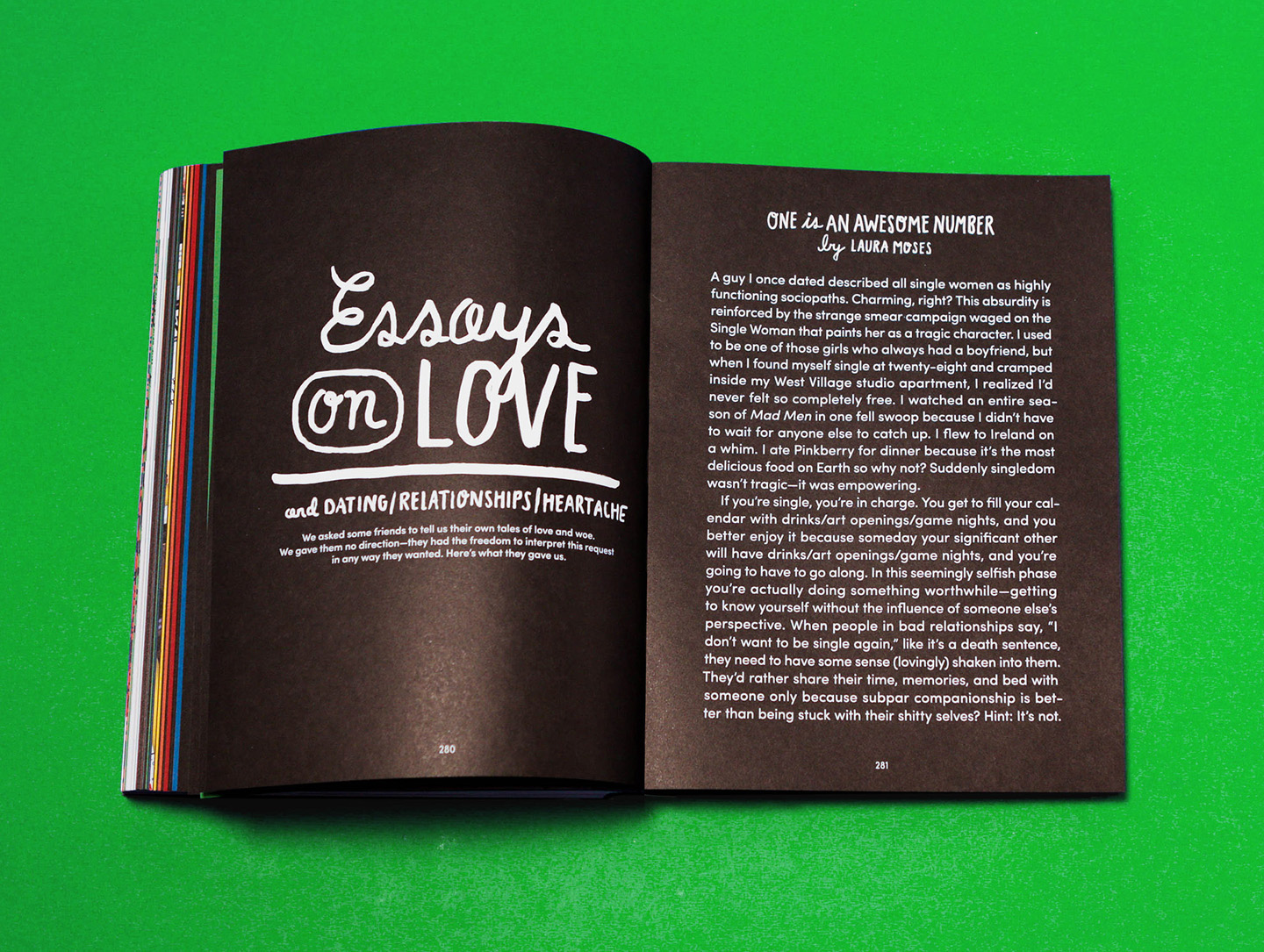 Image: Timothy Good.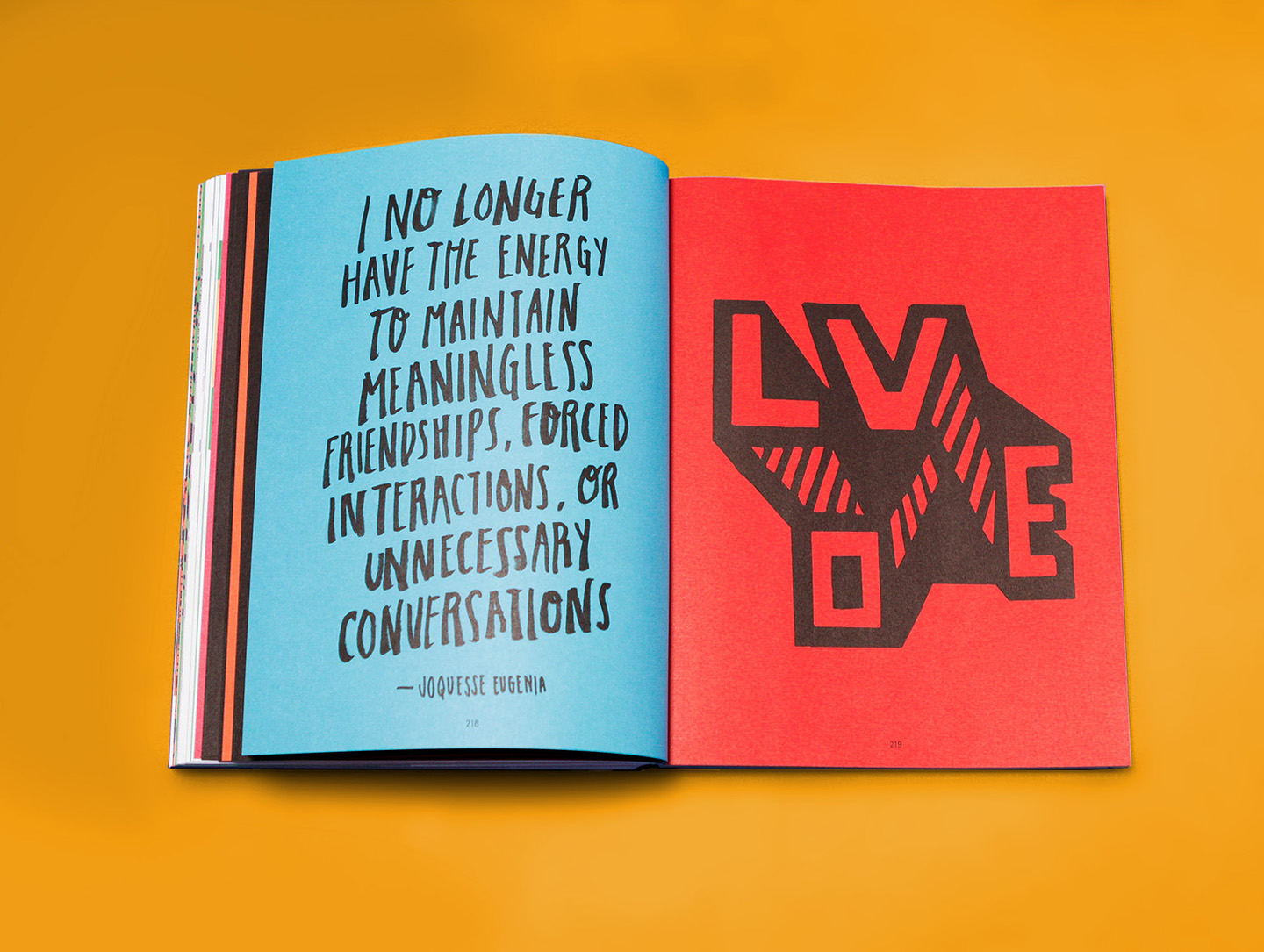 Image: Timothy Good.
EH: We know that you and Jessica will be hosting an ADC Global workshop in Miami next month. What can we expect and can you give us any clues about your upcoming projects and experiments?
TG: We did a personal project called "Quotes on Shit," where we rescued objects from thrift stores or the streets that we felt a personal affinity for, and then we'd spray-paint them and give them new light. We lettered on top of the objects, almost like giving them a voice. I think we may be doing something like that for our workshop in Miami. But it's working with the personal: we want to do a workshop that's nontraditional where people can use the material in their lives to share something through design. Our next big project will come out in July/August of this year. I can't tell you exactly what it is, I'll just say it's about exploring our habits, fears, and insecurities in life and that we use it in a way to make our personal lives a catalyst to tell our story. It's a lot more introspective and rich but similarly, it will be multimedia, writing, illustration, and video and released in segments.