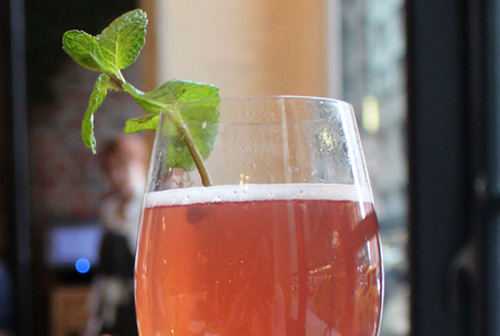 It's Been a Long Week: Jams' Kaffir Royal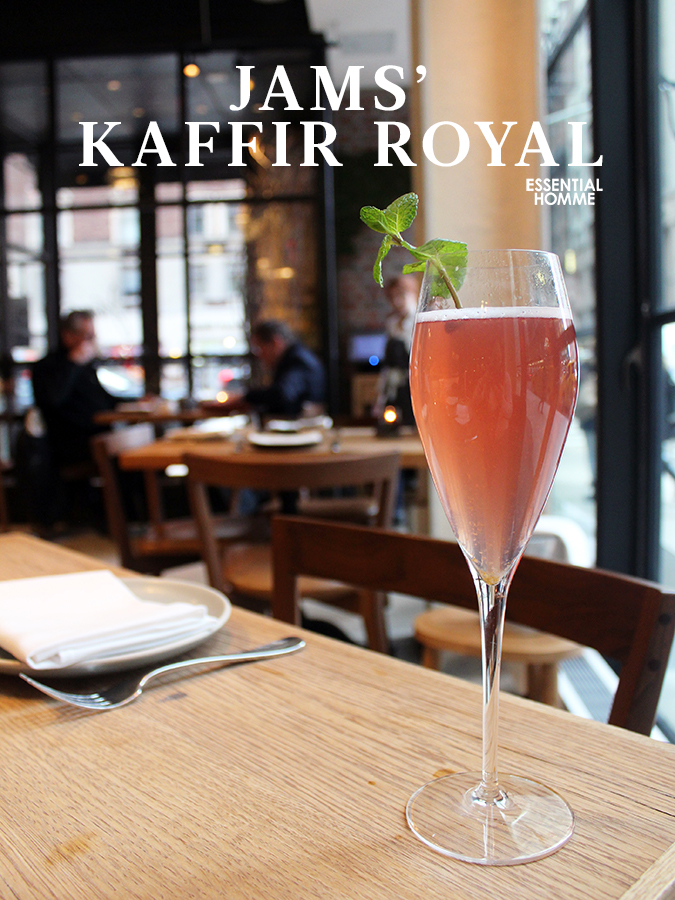 Image: ESSENTIAL HOMME, Jams.
As true believers of the work hard, play hard mantra, we present you with It's Been a Long Week, a weekly column aimed at awarding some liquid appreciation to you for just being yourself, dammit. Make a glass or two on us, you deserve it.
WHAT
Jams' Kaffir Royal
Scrambling for the perfect nightcap for your Valentine's Day? 1 Hotel Central Park's Jams has got you covered in the bubbliest way possible. The premiere American eatery debuts the sticky-sweet Kaffir Royal—perfect for an intimate night at home or shared over its luxe dinner for two.
HOW
Ingredients:
Prosecco
0.5 oz. Lejay Lagoute Crème de Cassis
1 oz. Kaffir lime syrup
Mint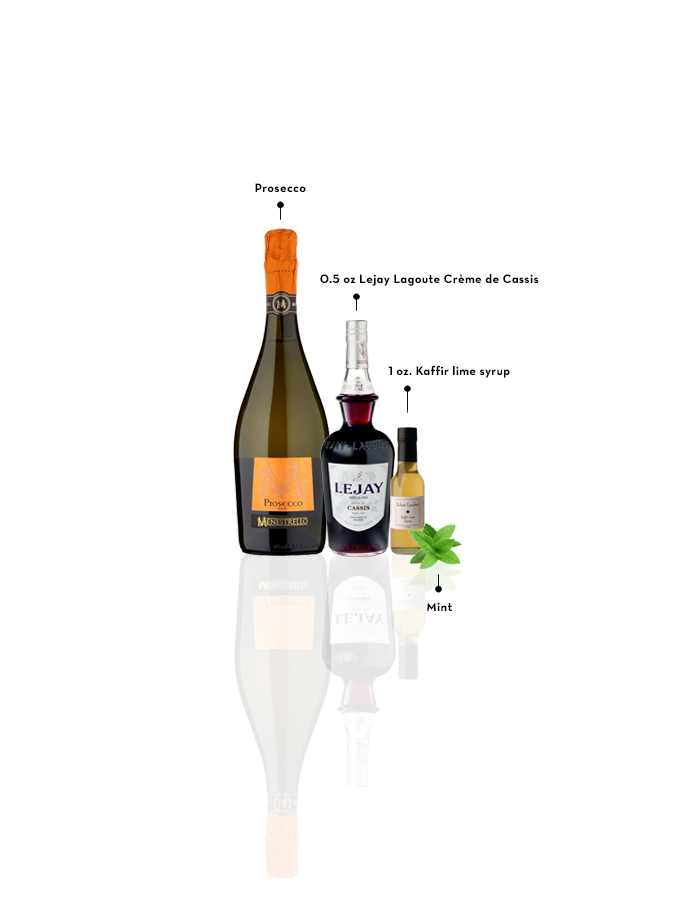 Image: ESSENTIAL HOMME, Robert Lambert, Menestrello, and Lejay.
THEN
Combine Lejay Cassis and Kaffir lime syrup and shake. Pour mixture into a champagne flute and top with Prosecco, then garnish with mint.