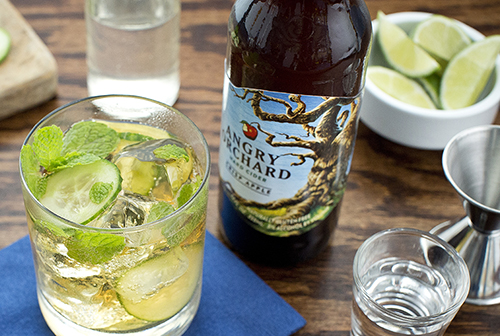 It's Been A Long Week: Angry Refreshmint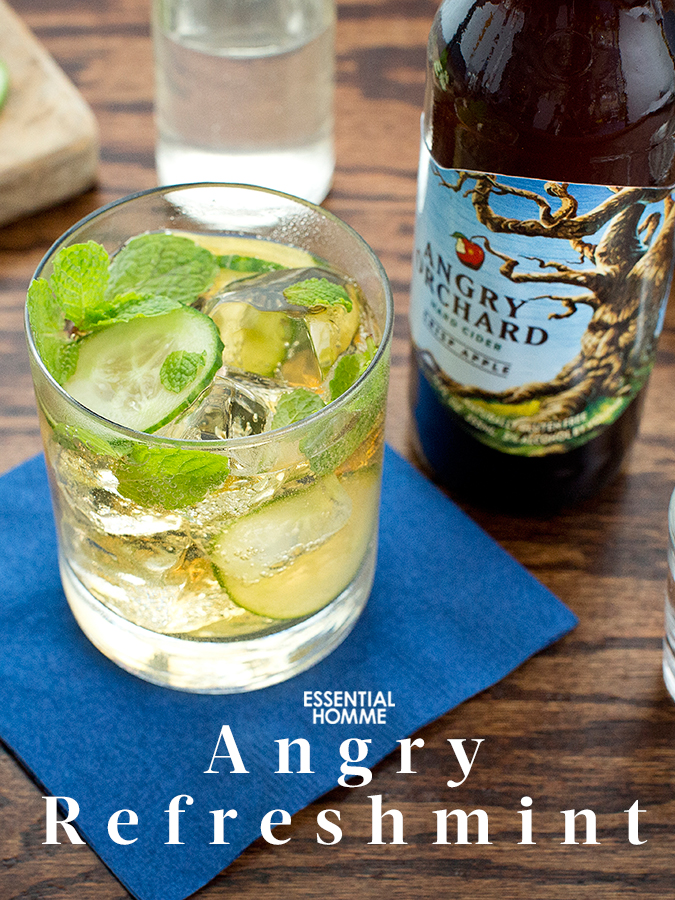 Image: ESSENTIAL HOMME, Angry Orchard.
As true believers of the work hard, play hard mantra, we present you with It's Been a Long Week, a weekly column aimed at awarding some liquid appreciation to you for just being yourself, dammit. Make a glass or two on us, you deserve it.
WHAT
Angry Refreshmint
Keep your temper this weekend with a fiery Angry Orchard concoction. Simple, sweet, and always enlivening, the Angry Refreshmint is the hot-headed choice to cool yourself down.
HOW
Ingredients:
4 oz. Angry Orchard Crisp Apple
1 oz. White rum
0.5 oz. Lime juice
0.5 oz. Simple syrup
1 dash Angostura Bitters
2 slices Cucumber
5 to 6 Mint leaves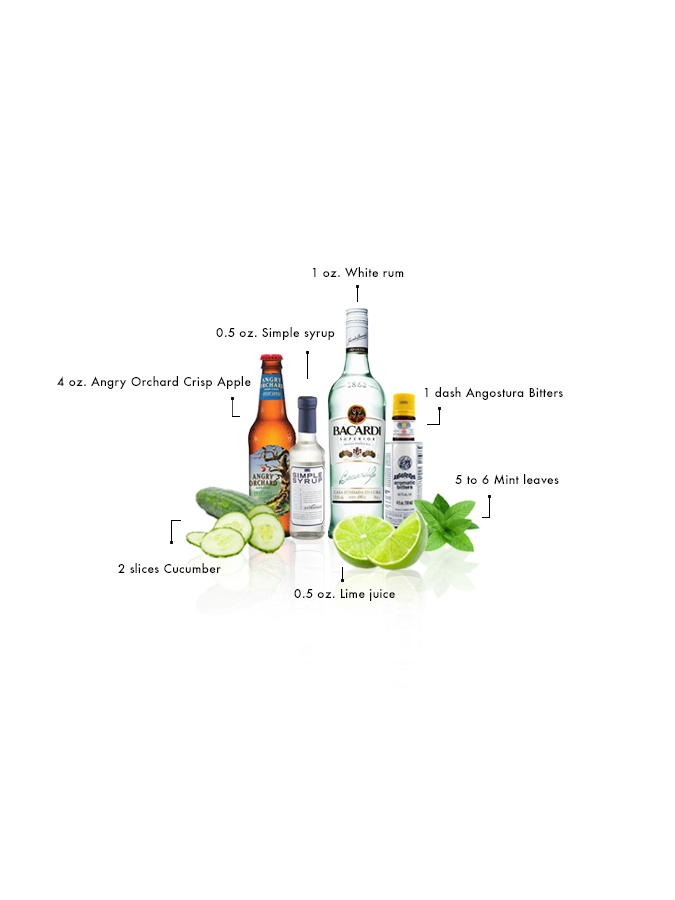 Image: ESSENTIAL HOMME, Angry Orchard, Bacardi, Angostura, Stirrings.
THEN
Muddle mint and cucumber in a shaker then add all ingredients, excluding cider. With ice, shake the combined and fine strain into a rocks glass, again filled with ice. Top with cider and garnish with a mint sprig and cucumber wheel.