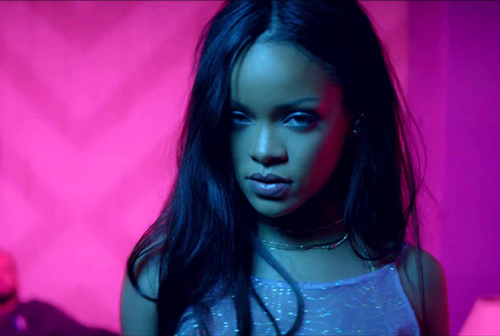 Love it: EH Best of the Week #1
Happy Friday! The weather outside is a nightmare and this week has felt 6 days too long. Here's a list of the best of it to send you off into the weekend. Enjoy!
xx
GROOMING: Collectible Vintage Gino Tin Shaving Kit by Proraso, $32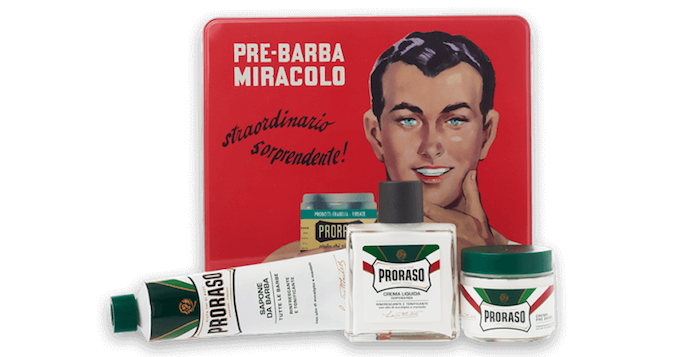 Image: Proraso.
Proraso products don't only display a century-long quality of Italian shaving, but also impeccable taste and style. Featuring a pre-shave cream, shaving cream in a tube, after-shave balm, and a collectible tin, this chic package is a must have. The nod at 1950's Italia with a blue-eyed darling is just a bonus to the silky, revitalizing skin products inside. p.s. Proraso groomed all the perfectly coiffed beards and mustaches in The Murder on the Orient Express movie. Get it now at Bigelow Trading. – AP
BOOK: Slutever by Karley Sciortino, $14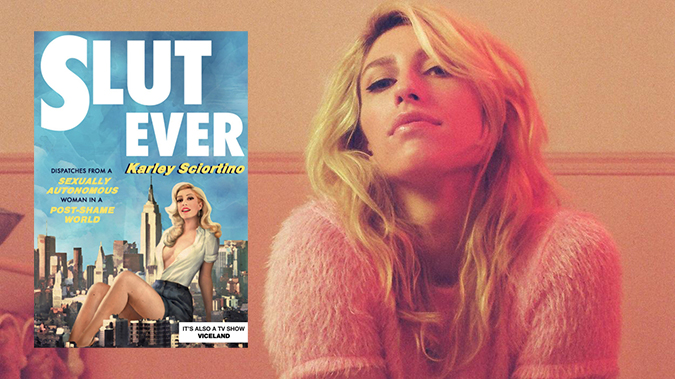 Photo: Ashley Armitage.
I started reading Karley Sciortino's blog Slutever back in high school, and it became my unofficial guide to dating in NYC. Since then, she's gone on to host a show on Vice, write a sex and dating column for Vogue, and write her first book! She really made it! And we're proud of her. Her first book is an easy yet compelling and enlightening read (I finished it on a flight home from Milan) that thoroughly chronicles her personal experiences while engaging in a bigger sex positive conversation. Buy it here — it's the perfect subway/beach book. – RQ
COFFE TABLE MUST: Dirty Words Playing Cards Duo Set from Title of Work by Jonathan Meizler, $50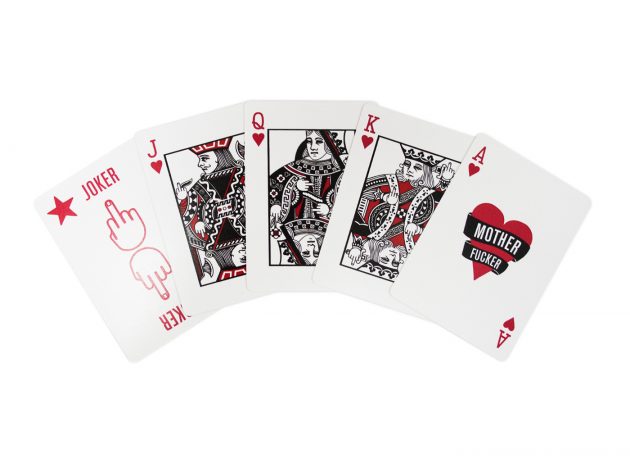 Image: Title of Work.
Jonathan Meizler's collection called "Dirty Words," open to the public at Cadillac House, not only offers new menswear accessories but also party favors like this one. A perfect coffee table staple, the "Dirty Words" cards set will surely provoke heated conversation. Feel like taking it further? Shuffle the deck, deal the cards, and try out your luck! Available at Cadillac House and online. – AP
DRINKS: 360-greenhouse terrace at Ophelia at the Beekman Tower at 3 Mitchell Pl (26th floor)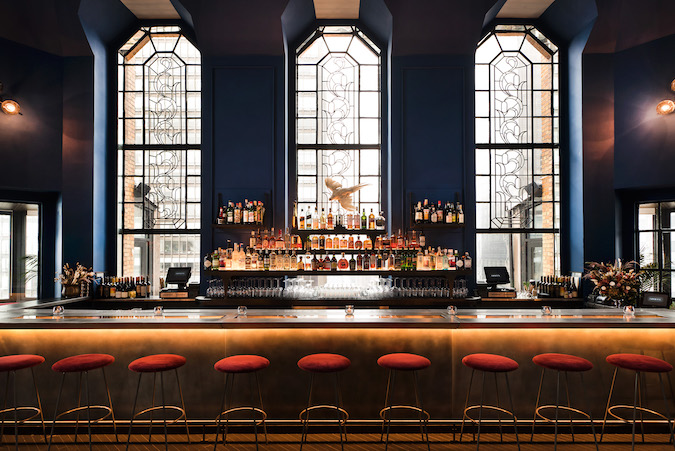 Image: Ophelia.
Head over to Ophelia, Manhattan's latest rooftop newcomer, for drinks before everyone else swarms there too. Guests are invited to lounge on the 26th floor and ponder about the legendary patrons like Frank Sinatra, Miles Davis, and Frank Zappa, once regulars of the restaurant that used to be in it's place in the 1930s. The legendary Art Deco, Midtown East building pairs a sharp space with swoon-worthy views, secret gem atmosphere, and mixology. Date night? – AP
PARTY: HEAVEN ON EARTH: RIHANNA EDITION – $25, 3/3, 10:00pm – 4:00am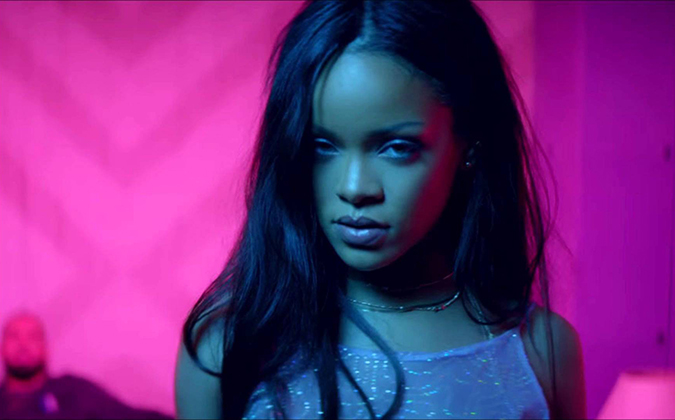 Are you gagging? Parties at China Chalet are fun because you can smoke inside and it's basically your Grindr grid brought to life. Heaven on Earth, the monthly party that celebrates different pop divas, is obviously no exception. Now that Pisces season is in full swing, there's no better time than now to celebrate Rihanna (she's a Pisces). It also was just her birthday. RSVP to the party on FB here and make sure to get there early cause the line tends to get crazy. Also there's supposed to be high winds tomorrow, so dress accordingly, but also flirty. – RQ