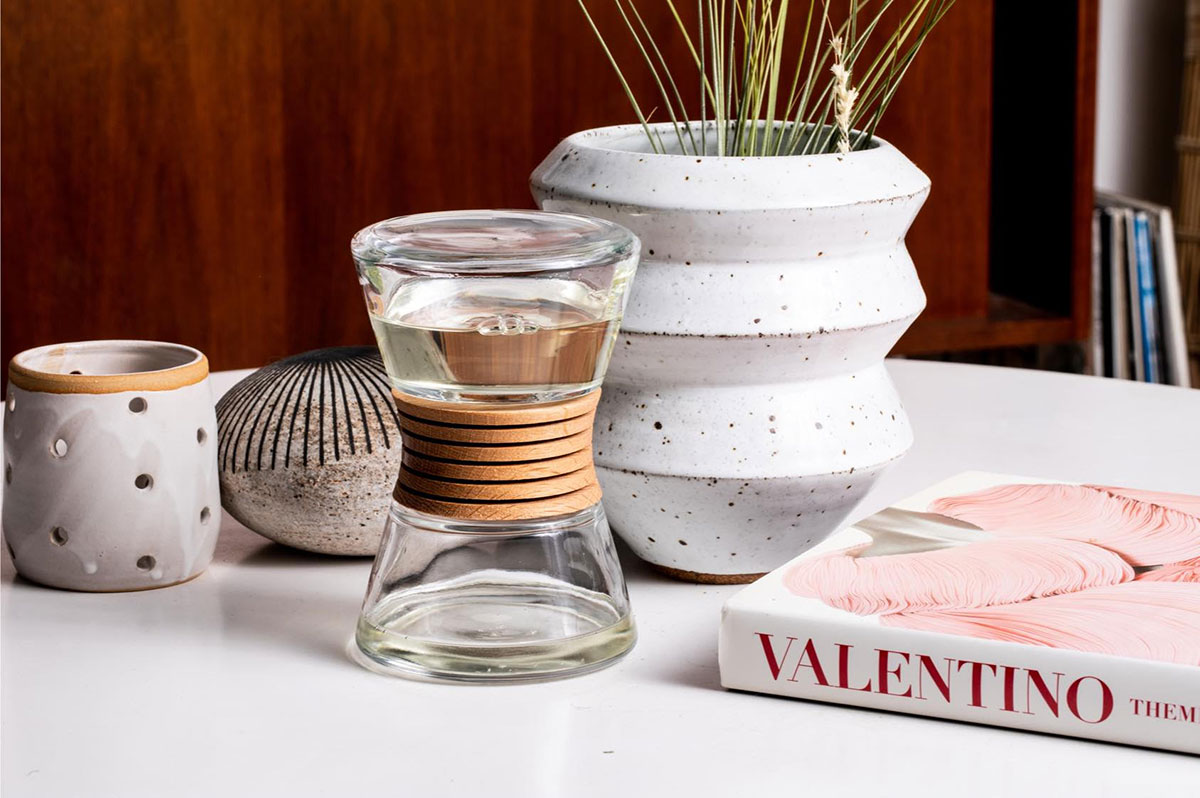 Hyascent Turns the Space Diffuser into Decor
Hyascent is the market's chicest diffuser that moonlights as an decorative sculpture whilst performing its fragrance pervasion duties. For those summer days when candles might feel a bit too cozy, space diffusers are an alternative to fill your home with soothing and enriching scents.
The diffuser features nine specially formulated oil-based perfume scents to chose from. Made in San Francisco, the sleek product comes in the shape of an hourglass with liquid in the top and bottom compartments for the center to diffuse. Clean, simple, and easy, it beats all diffusers out there without truly intruding into space. Instead, the Hyascent is a decoration of its own and can also work as a perfect bookend.