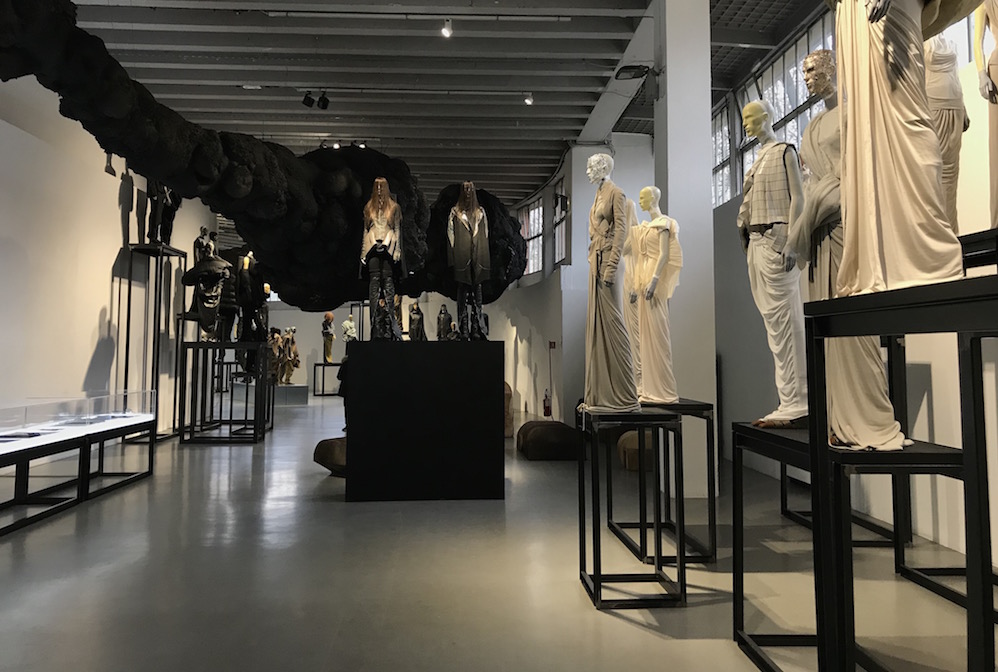 Highlights from Rick Owens: Inhuman, Subhuman, Superhuman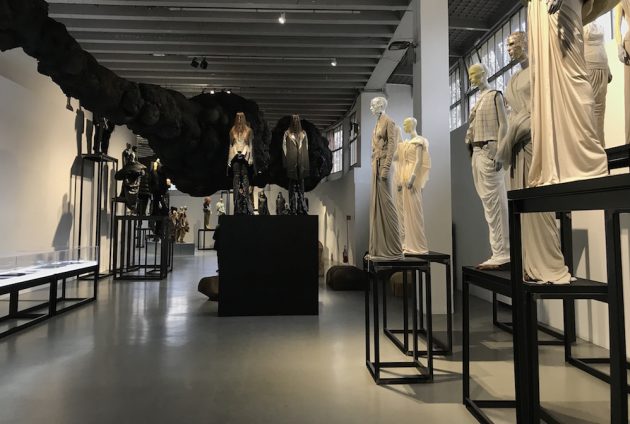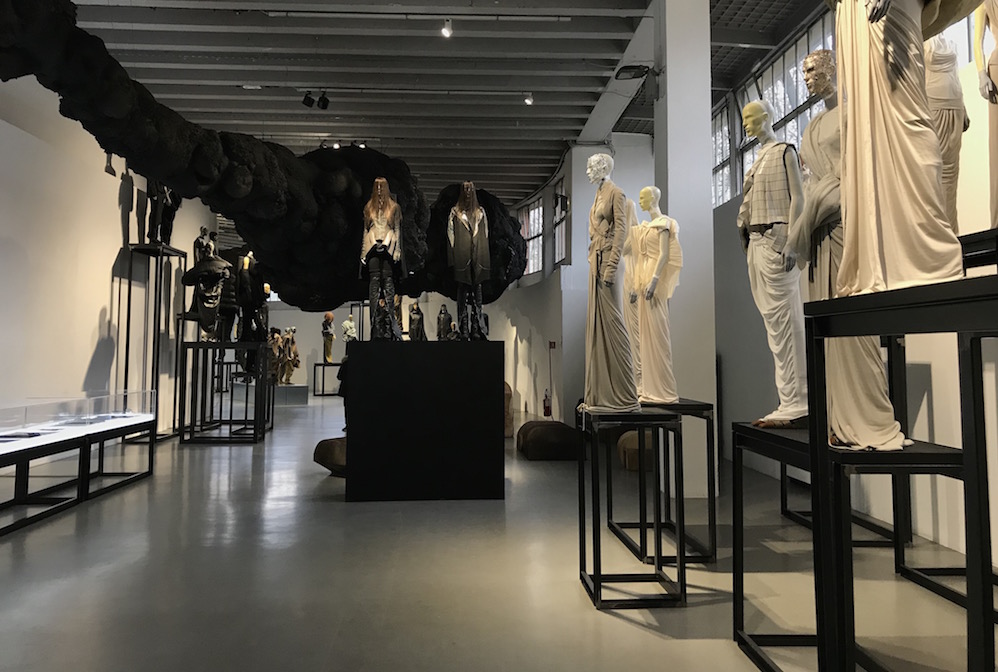 Image: Essential Homme.
Rick Owens was the first designer I truly admired. I spent a bunch of my middle school summers reviewing fashion archives from Style.com (before it was absorbed into Vogue, TBT) after I had binged on the gateway drug that was Project Runway and decided I needed a more formal DIY fashion education. Thanks, web. Rick Owens' work was strong and dark, with each collection transporting me to a place that was scary yet utterly compelling. I was hooked.
So seeing the Rick Owens exhibit at the Triennale di Milano was pretty major. Rick Owens: Inhuman, Subhuman, Superhuman is the first (count it!!) retrospective celebrating the eponymous designer's work since launching his label in the early 90s. Staged like an elaborate runway, Owens personally oversaw the creative direction of the exhibition. Set in a long curved gallery hall, a giant black smoke-like installation — a stark contrast to otherwise all-white interior — winds through the space in snakelike manner. Clothes from the label's extensive archive are displayed on tall mounted platforms, in a way that's intimidating yet positions the pieces as actual art. Highlights include some looks from the infamous human backpack collection for S/S16 toward the rear of the exhibit, where additional show footage is projected on large mounted screens in a black box theatre like display.
Rick Owens: Inhuman, Subhuman, Superhuman is on display until March 15.