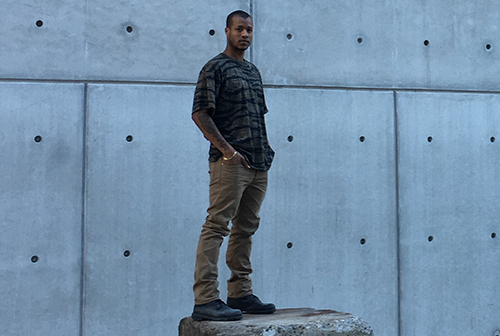 In His Own Words: Heron Preston Set to Tackle Sustainability through Uniform Collection
Artist and creative powerhouse Heron Preston partners with the New York City Department of Sanitation to bring "Uniform," a new collection with its finger on the pulse of global sustainability. Created from recycled workwear, the line is an artistic interpretation of DSNY's 0x30 initiative, a vow to send zero waste to landfills by the year 2030. Heron Preston muses this topic and his own creative ventures in his own words below.

Image: Heron Preston x DSNY.
Q: What legacy do you wish for this on-going project to leave behind?
I want youth to understand that they can make big impacts in the world using design and innovation. You aren't restricted to fashion and art in the fashion and art industries. You can apply it to any industry to make a meaningful breakthrough. Use your power in different areas. Step outside of your circle and be a leader. I want kids to get inspired by this and go out and do something bigger for a great cause.