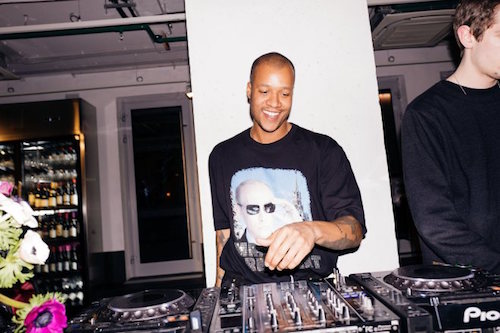 Heron Preston Puts Vladimir Putin's Face on a T-Shirt
For better or for worse, fashion continues to be political. Cult streetwear label Heron Preston is now selling a black T-shirt with Russian President Vladimir Putin's face, and the words "Mr.President" embellished with crystals on it for $594 at KM20, a popular concept store in Moscow. Heron's position can be viewed as a direct political position or instead an ironic conversation starter in regards to the controversial politician.
The bold move comes just days before the Russian presidential election on March 18th which Putin is expected to win for a fourth time. Amidst the political environment are also headlines of a poisoning of a former Russian spy in England, and ongoing rumors of intervention in the United States presidential election in 2016.
The American designer confesses to have no interest in politics and simply emphasizes the inspiration he finds in Russian style, which inspired the partnership with KM20. Famous for attracting Russia's "golden youth," the boutique is known for surprising collaborations, edgy trends, and risky moves. While the T-shirt is currently branded as a a tourist souvenir, the hefty price, subject, and timing suggest are leading critics to label it propaganda. See for yourself in the comments below.