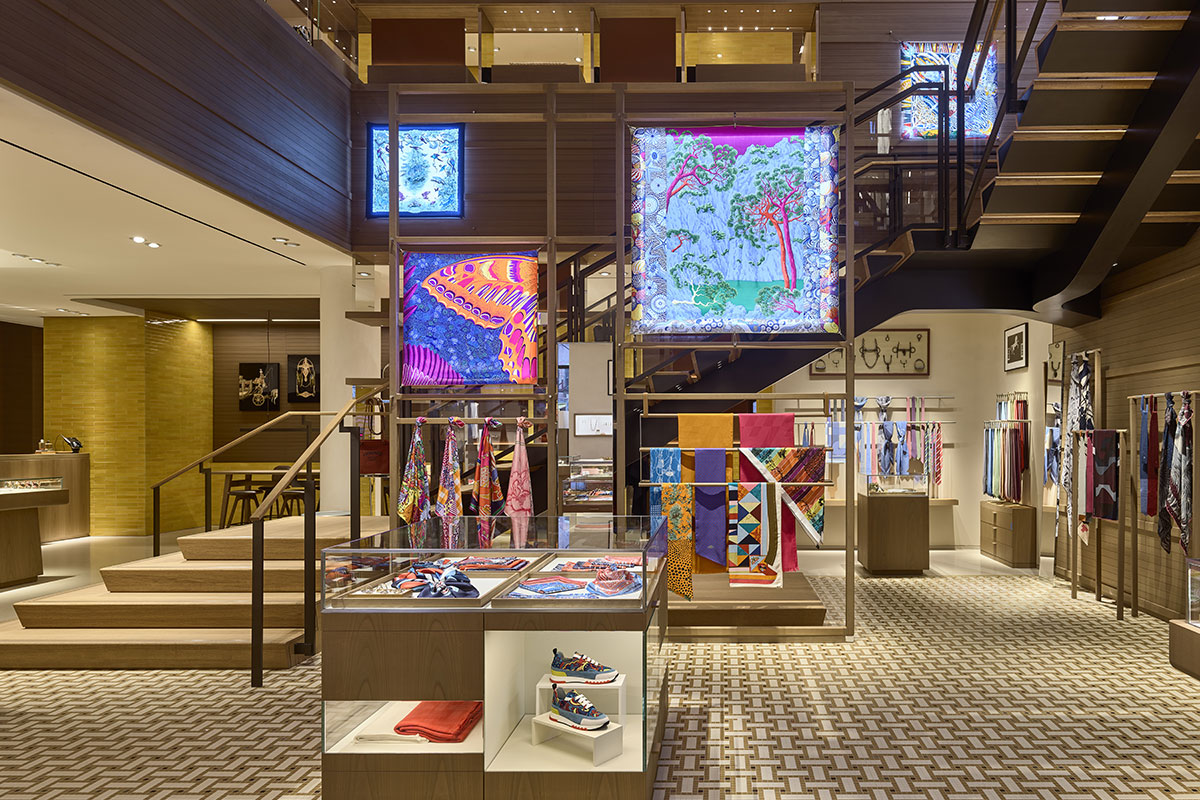 Hermès Lands in the Meatpacking District
Hailing from Faubourg Saint-Honoré and Madison Ave, Hermès is taking steps to approach its downtown patrons by opening a store on Gansevoort Street in New York's Meatpacking District. Embracing the history of the neighborhood, the new two-story boutique is unlike any other Hermès store, boasting a warm and industrial interior that showcases restored ironwork from the building's original architecture alongside a true-to-brand wall of carré silk accessories.
"Hermès is excited to be back in the Big Apple just like in the old days when craftsmen and artists crossed paths with party animals: coffee for some, nightcaps for others," says Axel Dumas, CEO at Hermès, in a statement. The Meatpacking store will indeed reach out a different New York crowd — the younger and often more vagabond type that appreciates good style and quality. For the particular opening, the French designer revisited four objects: a backpack, a hip pack, a bicycle, and a skateboard bag, in a special edition cosmos leather as a nod at the new client and neighborhood. While one can still surely find a proper Birkin bag at this location, a new approach is always welcome.
Hermès Meatpacking is open now at 46 Gansevoort Street.
Images: Courtesy of Hermès.