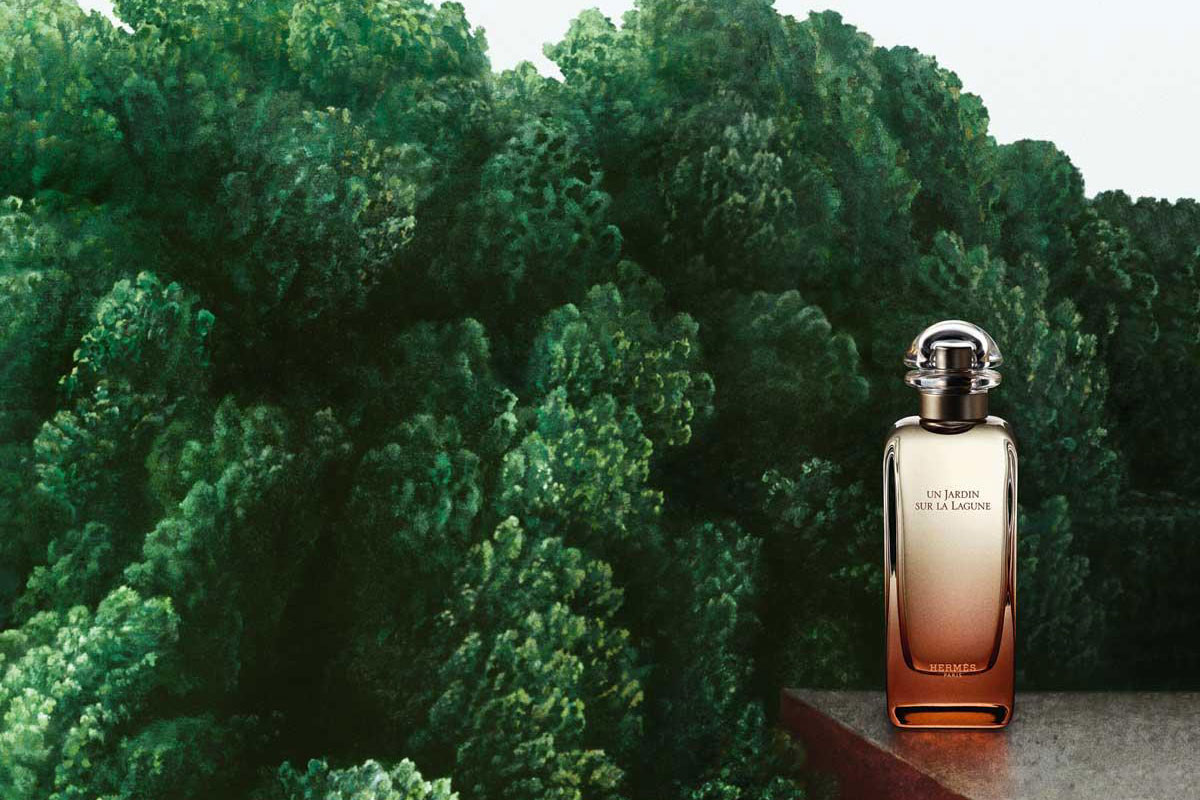 Hermès' Newest Venetian Perfume Addition
Hermès' newly appointed nose Christine Nagel (previously at Jo Malone) has mastered her own addition to the brand's iconic Les Jardins fragrance collection started by the renowned Jean-Claude Ellena. The new scent, Un Jardin sur la Lagune, captures an oasis garden on the Venetian lagoon with woody notes and also a floral bouquet of lilies and magnolias.
Claude's original Jardins scent was called Un Jardin Sur Le Nil for which he took a strenuous trip to North Africa where he was enchanted by the smell of green, unripe mango. Since then the collection grew with three more additions with Nagel's fifth one evoking Frederic Eden's garden in Venice. The story goes that supposedly Eden was tired of waters and canals and yearned for the ultimate garden in the city on the water which would properly bloom with fragrant plants and flowers.
The secret garden was "Protected by ochre walls, it offered happiness and reverie amongst its cool shadows, extending its generosity, its all-enveloping sweetness to its creator, and doubtless also to those taking a stroll nearby, who were unaware of its existence, but nevertheless enjoyed its delightful scents." Nagel took this nostalgia of the ancient blossoms and bottled it into a dreamy flacon with floral and woody notes.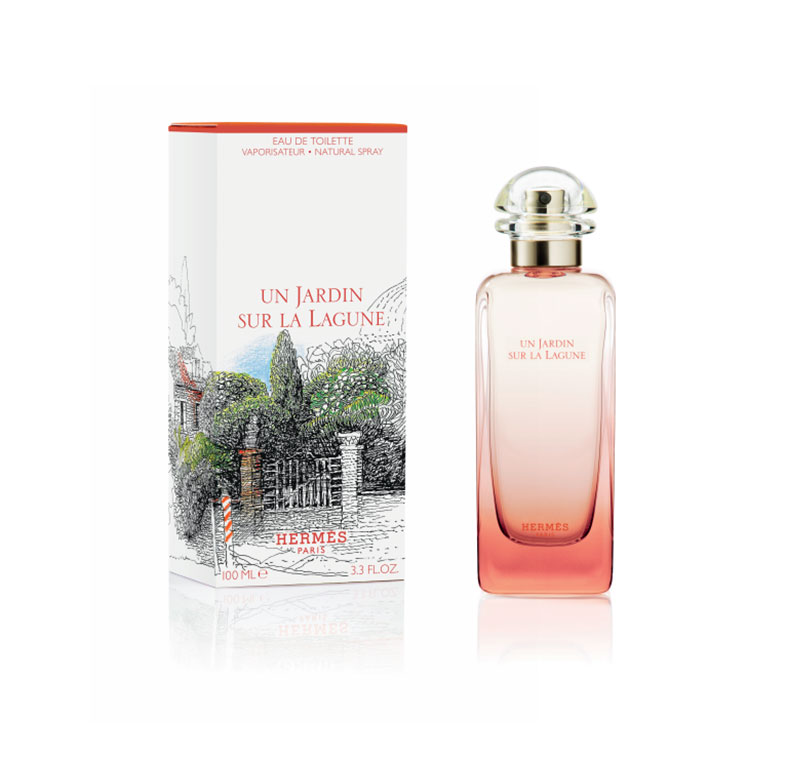 Un Jardin sur la Lagune, $139. HERMÈS. Available at Hermes.com.