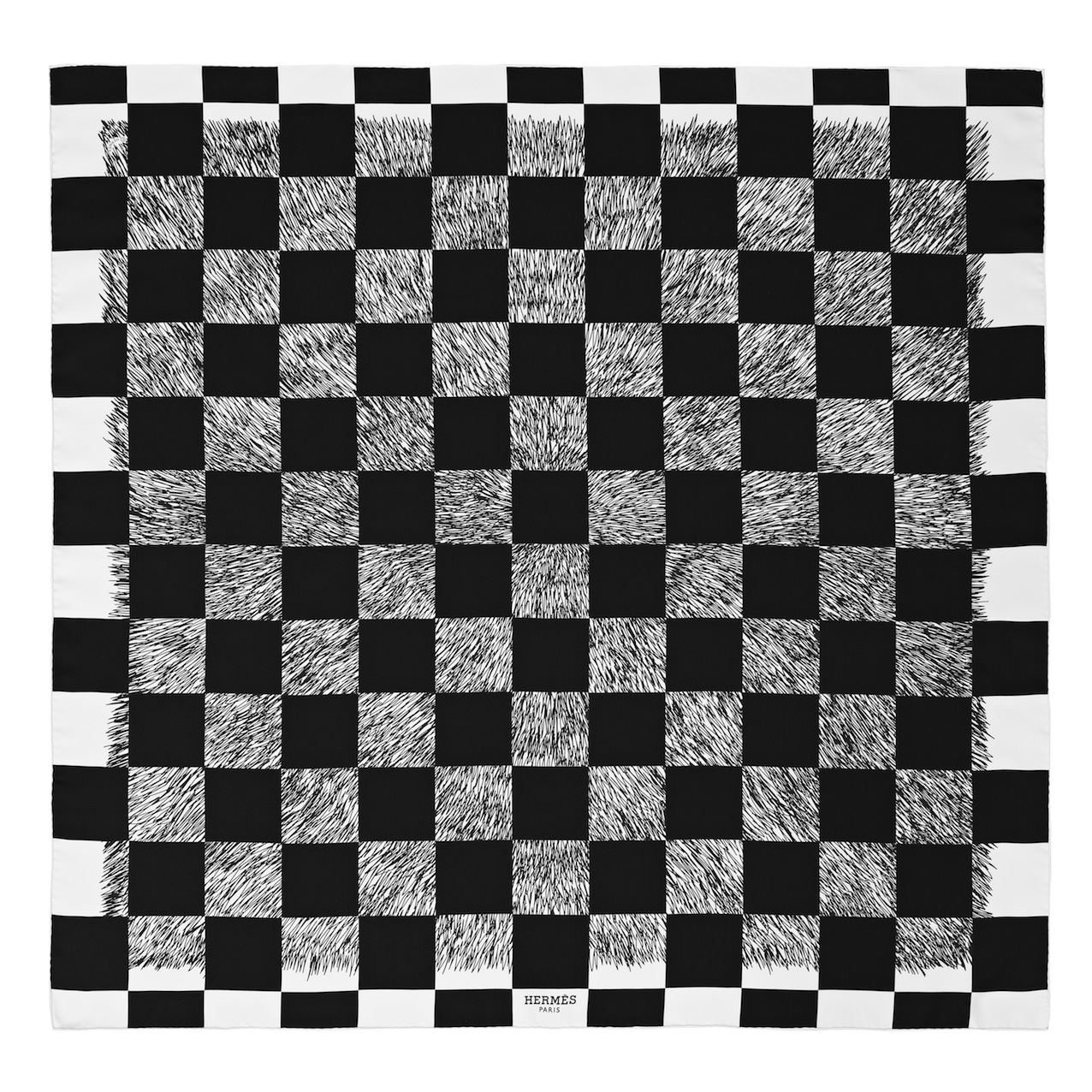 For Valentines Day: Hermès + Comme des Garçons Limited Edition Scarves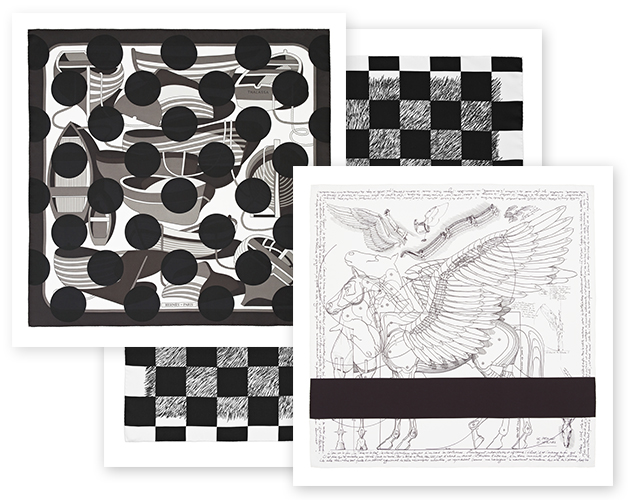 It looks like Hermès and Comme des Garçons will be Valentines Day lovers this year! And the two esteemed houses of fashion will be celebrating with a trousseau of silk twill scarves to get your lady friends. It will be released in two limited edition sets, collectively called Comme des Carrés. The first, "Black and White," is comprised of five scarves printed only in black and white, with emphasis on Comme des Garçons brand of abstract. These will be launch exclusively at the Comme des Garçons shops in Paris, New York and Tokyo. The other, named "Colour," will be six strong, using mischievous, colorful and an assortment of shape assemblies. This one kicks off at the Dover Street Market in London and Tokyo. Both collections came about with Bali Barret, the artistic director in charge of the Hermès women's universe, invited Comme des Garçons potentate Rei Kawakubo to imbue her inimitable sense of style on the classic Hermes scarf. "I have always deeply respected the tradition and craftsmanship of Hermes. In our project together, rather than wanting to wear the scarves, I was looking forward to the change that would happen when I added something to the beautiful 'paintings' of Hermès scarf designs. I think through the addition of abstract images, we have transformed the scarf and created something new," Rei Kawakubo says of the collection. We say—The results are beautiful and look to be one of the most fashionable and covetable gifts of the upcoming holiday of love. For more sales info, click right this way!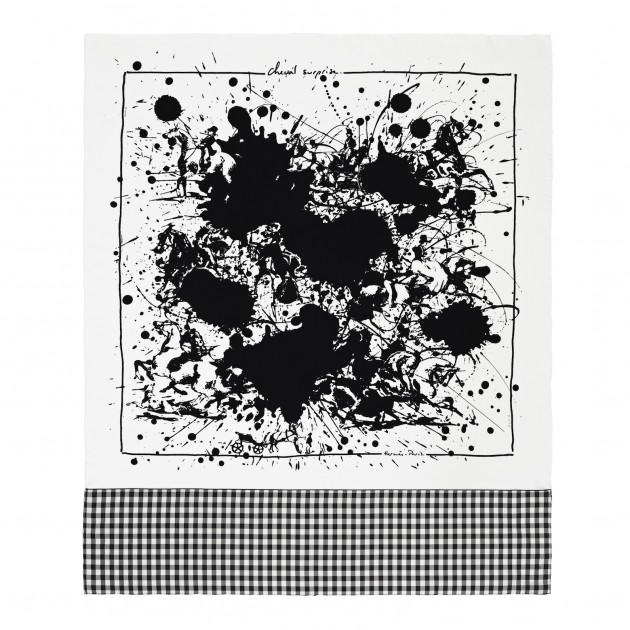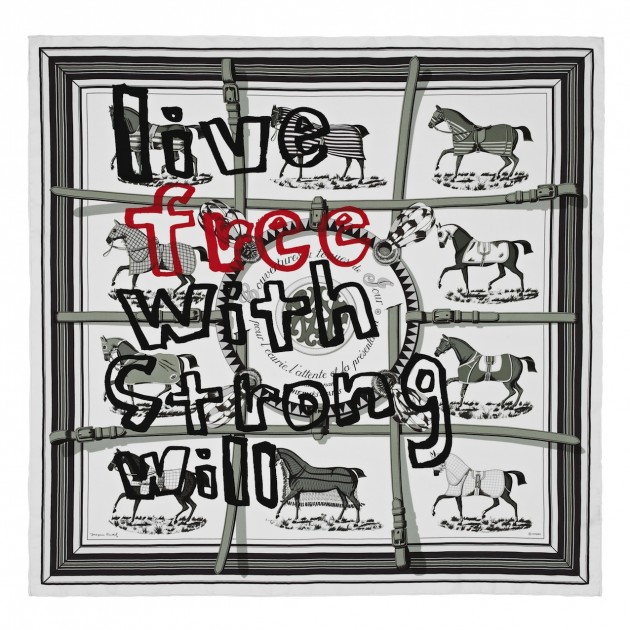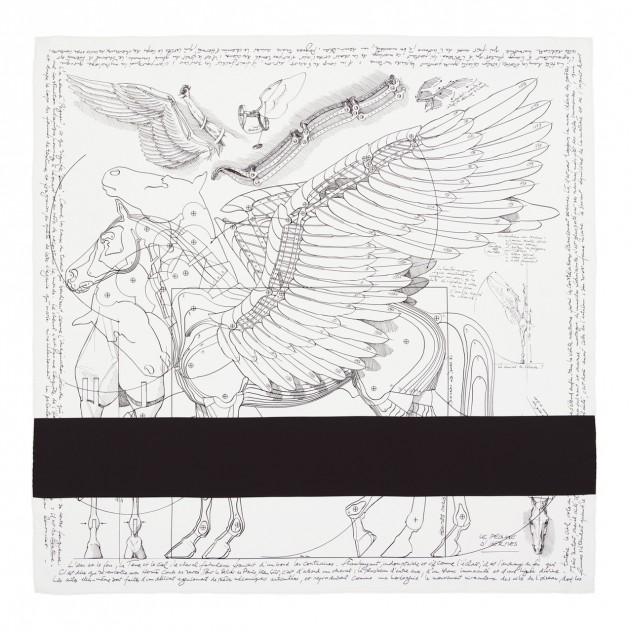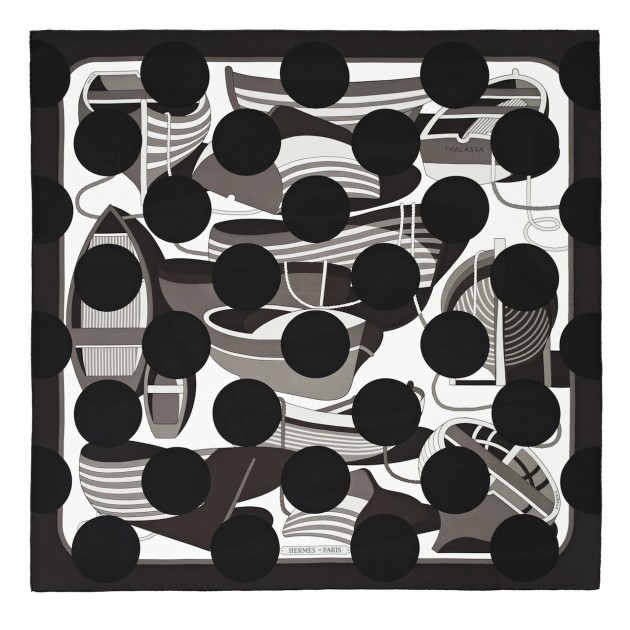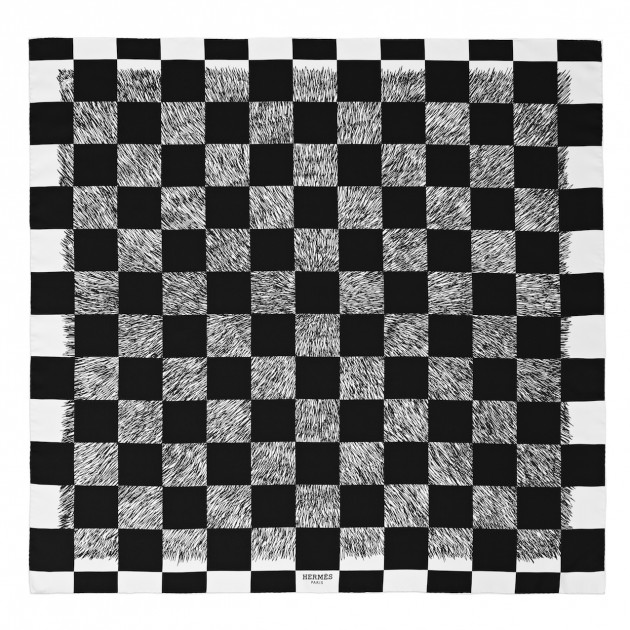 The 'Comme des Carrés' collection will retail between $550 – $720 and be available:
From 6th February 2013 in the Comme des Garçons shop, Paris
From 7th February 2013 in the Comme des Garçons shop, New York
From 8th February 2013 in the Comme des Garçons shop in Aoyama-Tokyo, and the Dover Street Market Ginza shop.
From 12th February in the Dover Street Market shop, London
The collection will also be for sale online at www.doverstreetmarket.com from 6th February 2013 for the "Colour" collection and from 1st April 2013 for the "Black and White" collection.