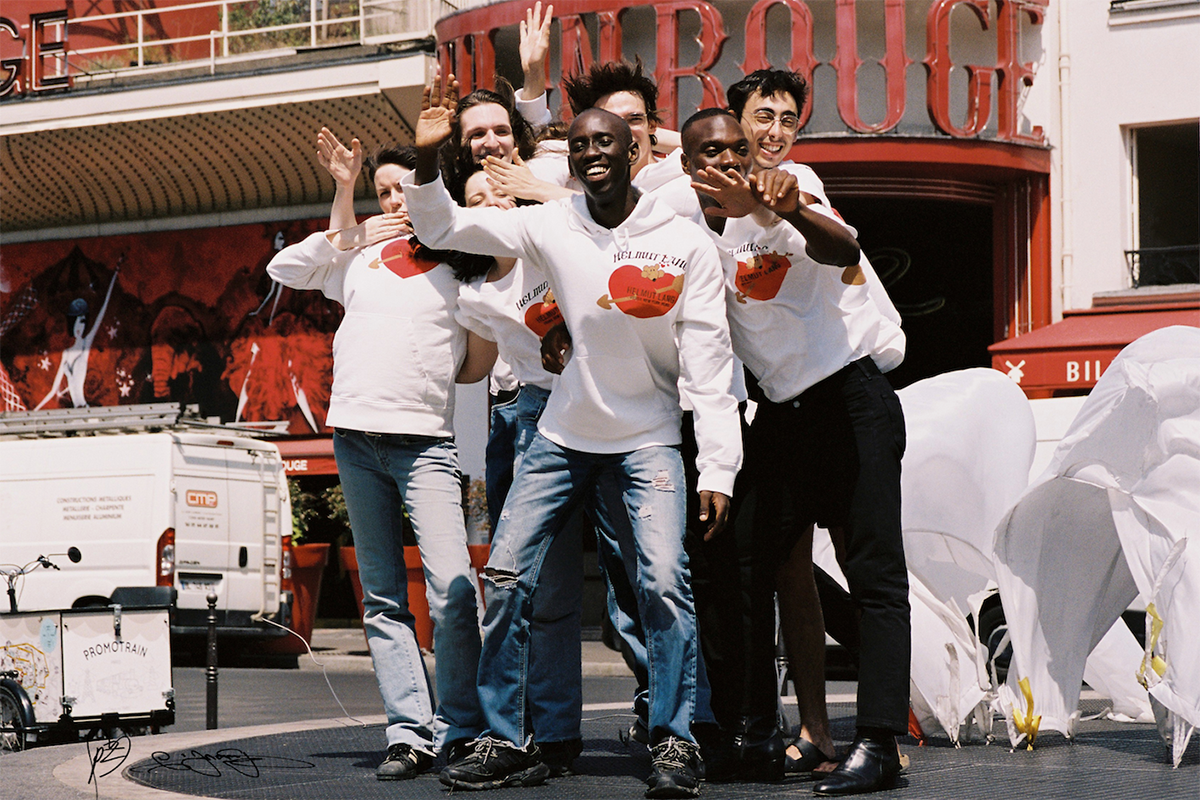 The Helmut Lang x PZ Opassuksatit Collection is All About Love
Helmut Lang worked with artist PZ Opassuksatit on a love inspired capsule. The collection includes hoodies and both long and short sleeve shirts which feature two main graphics — the first graphic is a large heart with an arrow piercing through its center, while the second is a blue New York-themed graphic with an animal giving a thumbs up.
Since the main theme is love, it only made sense to shoot the campaign in the city of romance. In the most famous areas of Paris, such as the Sacré-Coeur and Moulin Rouge, the designer portrayed two themes of love: love within a community and the absence of love. The unisex garments in the collection show love in a very obvious and charming way, with the heart graphic strongly resembling the classic "MOM" tattoo having a heart being struck by an arrow. Overall, the collection takes a playful twist on modern concepts of love in a fashion-forward way —  and we love it.
The Helmut Lang x PZ Opassuksatit collection is available online now.