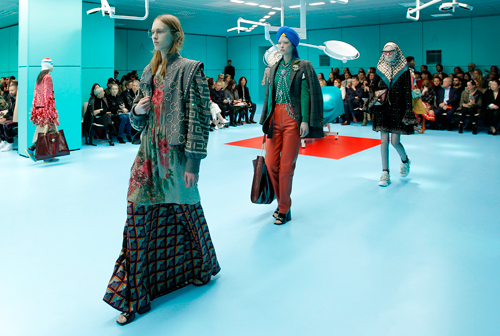 Gucci's Fall 2018 Brought Out the Weird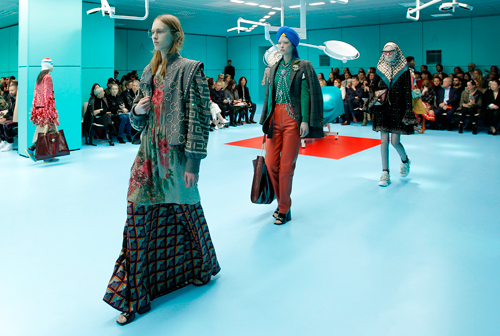 Image: Gucci.
Everyone's talking about it. For their Fall 2018 collection, Gucci pulled out all the stops to make sure their show was as odd as can be, with models carrying their own severed heads, a small dragon (kinda looked like the baby one from that Harry Potter film, and I don't watch Game of Thrones so that's my only dragon reference), third eyes, and knitted face masks that reminded me of the mom in Goodnight Mommy. Some good stuff happening. Keep fashion weird.
TLDR; it was a gloriously surreal show that looked concocted straight from a fever dream, something emphasized with the fact that the show was staged around a fake hospital bed, as part of the overall Post-Human theme. However for such an ambitious and futuristic world concept, it seems questionable that most of the 90 models were white. Food for thought. See the show streaming here.