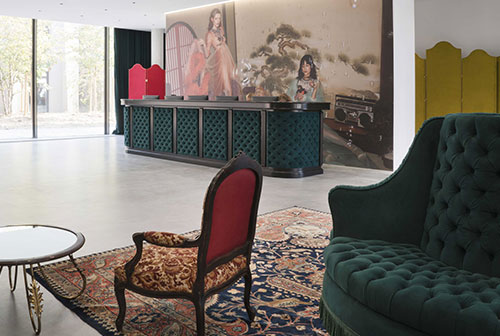 Gucci Opens New Milan Hub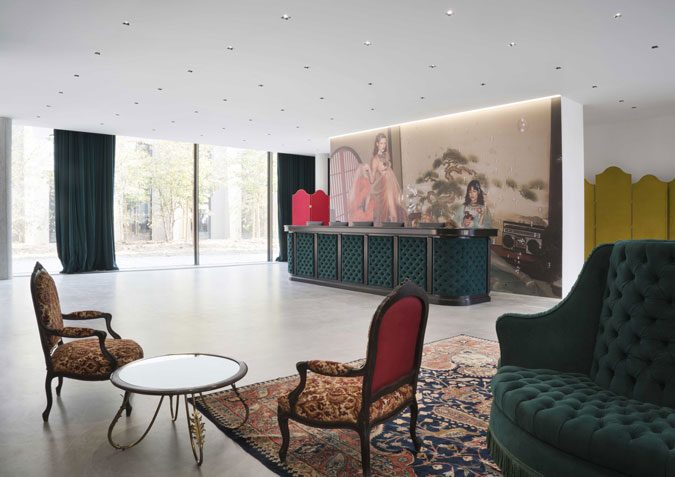 Image: Andrea Martiradonna.
Luxury fashion house Gucci opens its brand new, 35,000 square metered fashion destination in the beating heart of Milan. The new Gucci Hub, located within the Caproni aeronautical factory built in 1915, took a meticulous three years of conversion and a dedicated approach to sustainability to create fashion's latest "center of excellence." While the Florence location will still act as the central focal point of the historic brand, the new Milan location will house over 250 employees, as well as worldwide showrooms, fashion show venues, and graphic and photo studios in one singular location.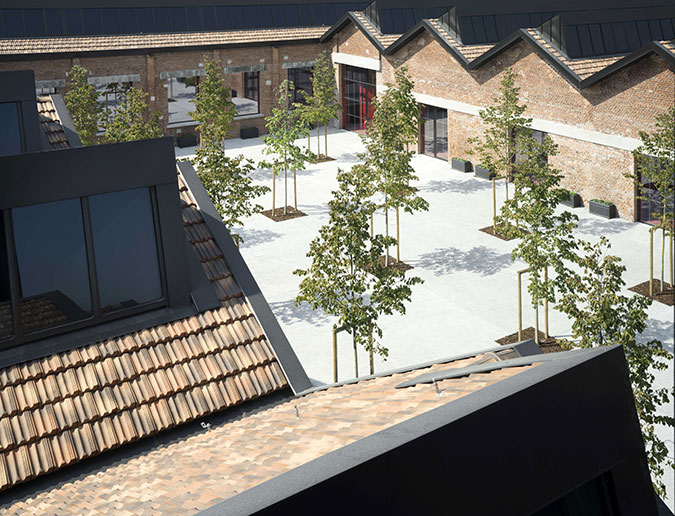 Image: Andrea Martiradonna.
It is clear, from the covered plaza and exposed brick facades, that the inherently Italian integrity of the brand rings true in the new space, Gucci Creative Director Alessandro Michele's vision a bespoke compilation of artistic décor and carefully evaluated architecture. The only truly new piece stands on more than 3,000 square meters of land and rises six stories into the air – a completely glass-fronted tower. Hoping to avoid the generic, standardized workplace of many businesses today, the brand outfitted its space with pieces discovered, not mass-produced. The result is a space with personality, individuality, and a comforting atmosphere that dares the creators to craft the next fashion great. The space arrives on the heels of fellow Italian label Prada's own forum for fashion, Fondazione – a Milan neighbor to the Gucci Hub.