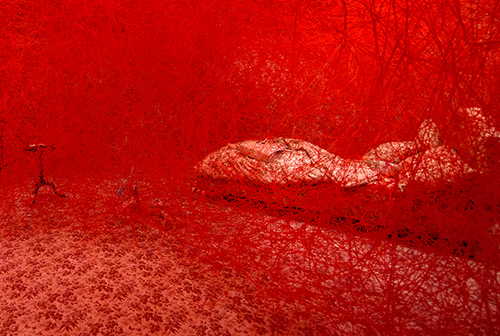 Gucci Launches Immersive Art Project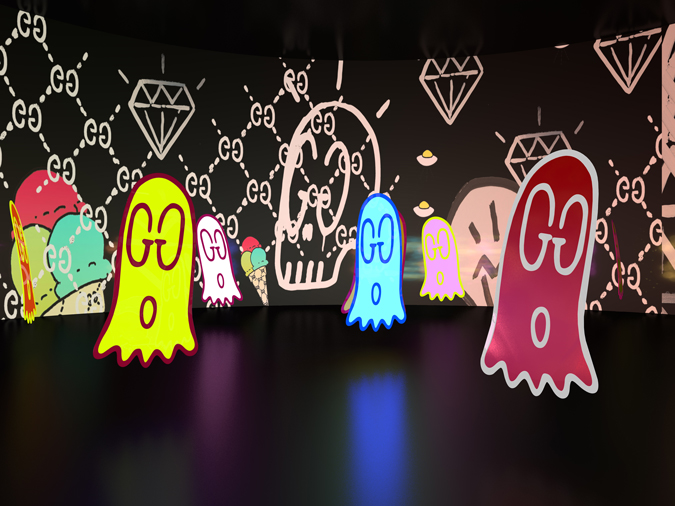 Image: Gucci.
The defining features of Gucci under creative director Alessandro Michele – bright colors, rich materials, imagery of animals and blossoming flowers – are re-imagined in a visual setting at the fashion house's new immersive art project, "Gucci 4 Rooms," in Tokyo. The installation physicalizes the 2016 Gucci Ghost collection, designed by Trouble Andrew – one of four contemporary artists behind the project – and allows guests the opportunity to explore the four rooms, catch hidden "GucciGhosts," and unlock secret extras. The other designers, Chiharu Shiota, Daito Manabe, and Mr., each created a themed room of their own, supplementing Gucci Ghost's colorful pandemonium, including a herbarium room, a words room, a garden room, and a secret room. Pollock-esque canvases, antique furniture, and thick webs of string decorate the spaces, as do pieces from Gucci's Autumn/Winter 2016 collection, showcasing the now-iconic honeybee motif. Featuring limited edition items made exclusively for Japan, "Gucci 4 Rooms" honors the brand's merging of Italian/Japanese design and its innovative means in showcasing its designs.
"Gucci 4 Rooms" is located at the Gucci Ginza flagship in Tokyo and runs through November 27th. The "Gucci 4 Rooms" web installment is available online now.