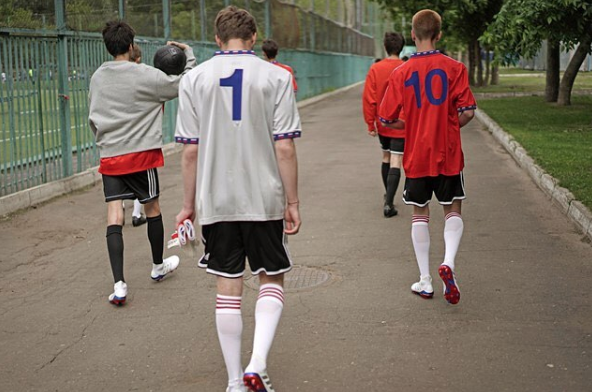 Gosha Rubchinskiy Reveals World-Cup Series Collab with Adidas
Just in time for the World Cup, Russian designer and photographer Gosha Rubchinskiy has revealed his latest collaboration with Adidas.
In honor of the competition being held in St.Petersburg, the Rubchinskiy x Adidas Football World Cup Series Kit consists of a three-piece set for each competing country. The set includes: a color-blocked jersey for each country, boots in the colors of the Russian flag (red, white, and blue), and a soccer ball. Additionally the collection also features matching shoes, socks, and sweatshirts. The designer teased a sneak peak to the collection through an Instagram photo-series that captures a group of young-adults playing soccer while wearing the exclusive collection.
The Rubchinskiy x Adidas Football World Cup Series Kit will be available on June 14th, the kick-off day for the World Cup, in all Dover Street Market locations and online.