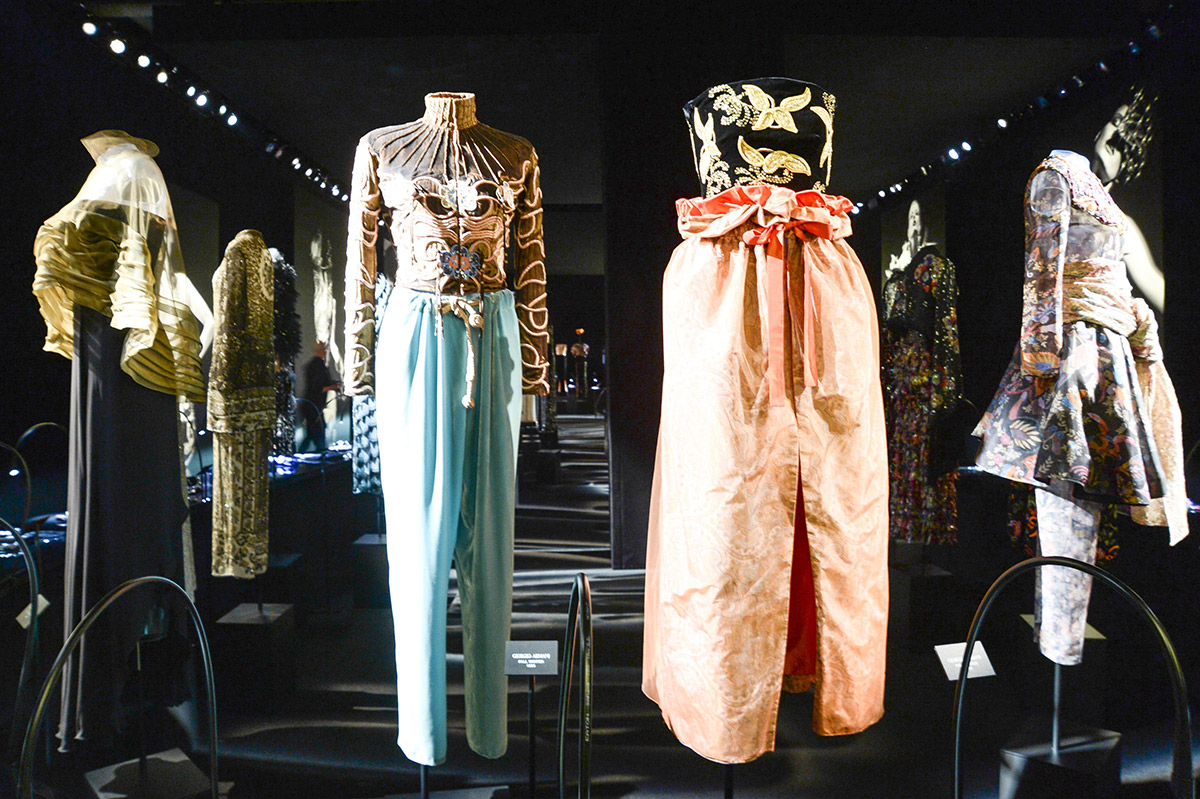 Giorgio Armani's One Night Only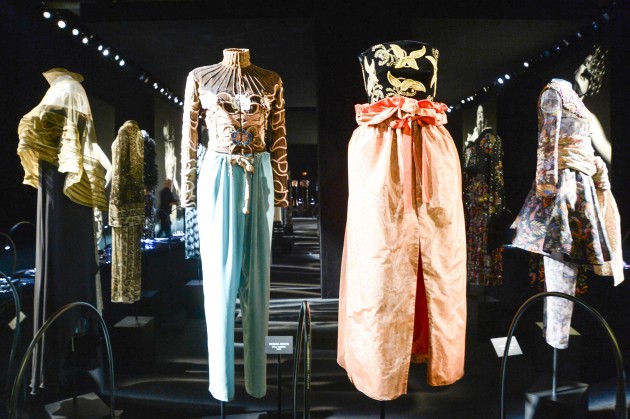 "While [Jean Paul] Gaultier may have promoted his man-skirt on the runway, it has little to no effect on the way men actually dress or materialize their masculinity. [Giorgio] Armani's supple and fluid fabrics, designed within a culture of machismo Italy has come to be known for, provides a more revealing and sexy version of men's muscles, resulting in a more subversive expression of every day male fashion," contrasts John Potvin in his monograph Giorgio Armani: Empire of the Senses.
Drawing links (and ultimately dissociations) between two large fashion houses today isn't a particularly apt critique. Fashion is small, trends repeat, and designers re-design. But given the close proximity of Armani's One Night Only event last night—which included a retrospective of the designer's most famous haute couture—and Gaultier's From Sidewalk To Catwalk opening in Brooklyn one night earlier, the comparison becomes harder to ignore.
And yet, given the two designers' lengthy and ambitious past, perhaps this competitive nature should have been expected. The JPG versus Armani debate is of course a much larger question than just simply "who threw a better party?"—diving into areas of cologne (Le Male or Acqua di Gio), couture (Paris or Milan), and even Lady Gaga.
Last night, entering SuperPier's decadent entrance for Armani's One Night Only, I tried not to think about that. And it wasn't hard. Between the loud, exciting beats from DJ Mark Ronson spinning around the airport hangar-sized lounge, endless bottles of champagne, and star-studded turn out (including Leonardo Di Caprio, Naomi Watts, Hilary Swank, Renee Zellwegger, Martin Scorsese, and many more), it was impossible to think of any other name than Giorgio.
See the gallery below of the exciting night below!
[nggallery id=405]
 Images courtesy of Billy Farrell/Joe Shildhorn