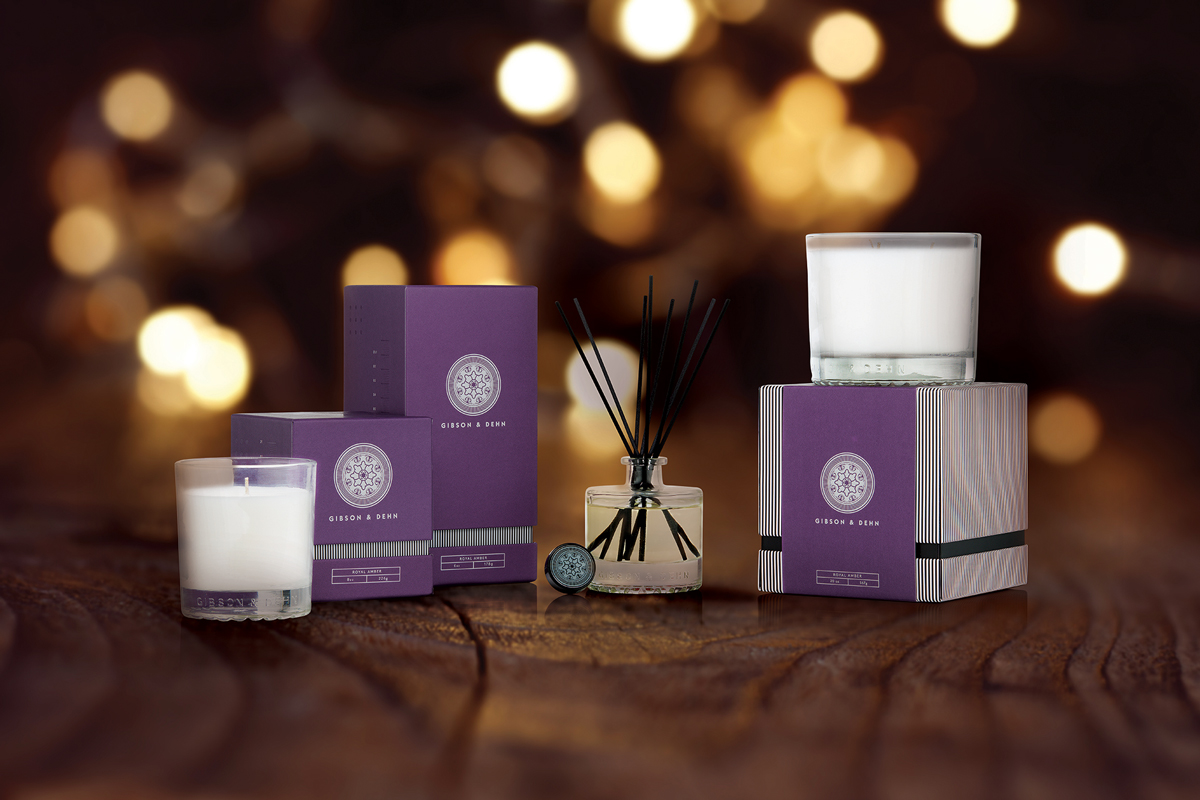 Gibson & Dehn's Intro to Luxury Candles
When in doubt, nothing pulls a room together as quickly as a well-made candle. It's a simple measure that can easily take a room or apartment from former frathouse to sophisticated bachelor pad — no wonder they've ended up as the go-to gift for basically any occasion, ever. But for those who really want to up their game, a diffuser is another option to spruce up your home. While the market is flooded with an overwhelming amount of candles and diffusers to choose from, picking a place to start can seem daunting. That's why we caught up with Gibson & Dehn to find out the basics of candle and diffuser shopping and maintenance, and how the brand has carved a unique space for itself over the years.
EH: What advice do you have for someone who is buying their first diffuser? Which fragrance would you recommend for men from your current collection?
G & D: We like to define Reed Diffusers as the 'background music' of fragrance for your home. Since they are designed to last for months, you want to look for what works with your décor along with fragrance that you look forward to experiencing for several months. From our collection, I would recommend for men our new 'Royal Amber' fragrance since it has a particular warmth along with lasting notes of golden amber, cedarwood, and Tonka bean. It's perfect for the man on the go who won't always be around to light a candle but who still wants that fragrant ambiance. Also, it's great to flip the reeds every couple weeks to ensure refreshed scent distribution.
EH: What do you think is key to making a perfect candle? Does soy really have an impact on quality?
G & D: A perfect candle when burning will have a rich and unique fragrance experience, an even burn and a beautiful aesthetic. Our vessels are notably popular since they balance simplicity with elegance and can really be situated in any environment: modern, traditional, and then they can also be used as cocktail tumblers once the wax is gone! We find soy to be troublesome, especially since it comes with its own unique scent that can be hard to mask no matter how we tweak our own fragrances. Also, it tunnels and doesn't always burn easily, some of our biggest pet peeves. At Gibson & Dehn we use an all-natural wax blend that is derived from coconut.
EH: Are there any tips to making the candle last longer?
G & D: The burn time depends on two factors: size and fragrance. Of course, the more ounces in a candle, the longer it will burn. But, the quality of the wax is also very important. Cheap wax will burn quicker and will distort the fragrance. For us, we offer an 8oz candle that burns for about 50 to 60 hours. It is important to always trim your wick to a quarter of an inch between uses to maintain an even burn, and that should help the candle last longer.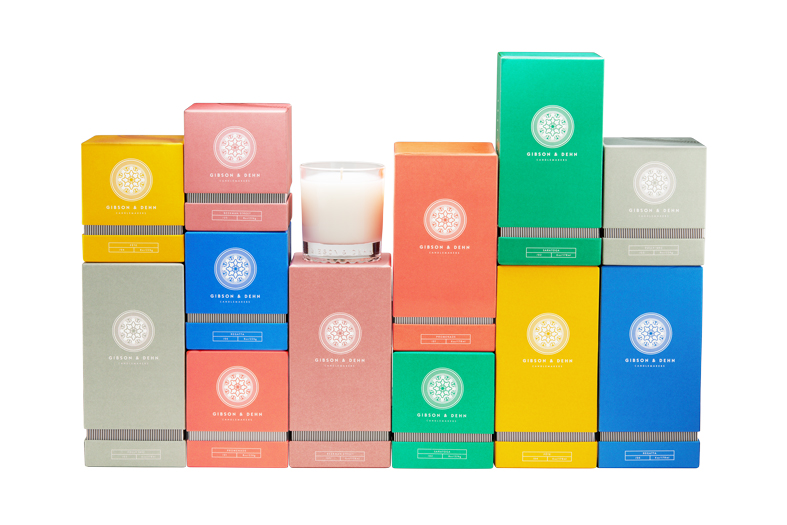 EH: What are those factors that differentiate a regular candle from a 'Mandle' (man candle), as we see their surge in popularity?
G & D: We personally feel that everyone shops with their eyes first. That being said, we focus on beautiful packaging that can really be offered towards men or women. The men gravitate more towards our nature-based scents, like "Coastline", which has hints of the sea, rocky shores, and memories spent under the sun; it's inviting and fun, yet cool and balanced. We also have lots of male customers who prefer the more feminine scents, and vice versa, which is fun to play around with. It's been a fun experience to identify and work with the balance of gender trends and how we see them coming together more closely than ever.
EH: Tell us a little bit about producing a candle for famed fashion designer Elie Tahari? Especially since it's his 45th anniversary of the brand this year — we heard you had to work off of an old candle from a supply closet? What challenges does that present?
G & D: We are so lucky to work with our master perfumers at Givaudan who are always up for a challenge. This process of recreation takes longer as there are many steps and stages that go into a fragrance — it's like cracking a code and you only have your 'nose' to guide you. Literally, a 'nose' is our person who is trained to detect fragrance origins. Mr. Tahari loved the emotion and mood that came from the original scent, which was warm, almost spicy with a hint of international inspiration, but wanted an updated feel to it. He is very clear with what he wants, very creative, and we always love working with clients who know how to tell us what they'd like. It's been an eye-opening process.
EH: Your brand is now sold at Neiman Marcus; what are your thoughts on mass distribution versus the boutique feel that the Gibson & Dehn brand holds?
G & D: The differences between mass distribution and the luxury boutique market are the levels of connection you have with your client. In either market, it is about understanding what appeals to that target customer, why they're going out of their way to purchase it, and how we can successfully connect with them. Brands that are meant to target the mass market with low price points tend to have limitations on the components used, along with a disconnect from their customer, whereas in the luxury market, at higher price points, the customer expectation is that the product is made with top quality components and that they can connect personally with the brand, such as with Gibson & Dehn. To stay true to who we are as a design and manufacturing firm, it is very important that our collection features custom designed packaging and vessels, fine fragrances created by master perfumers and quality ingredients such as our all-natural wax blend and cotton lead-free wicks.