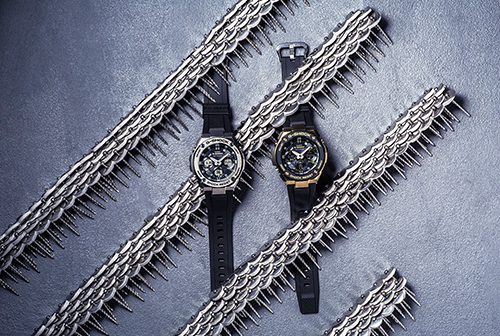 G-Shock's David Johnson Introduces New G-Steel Collection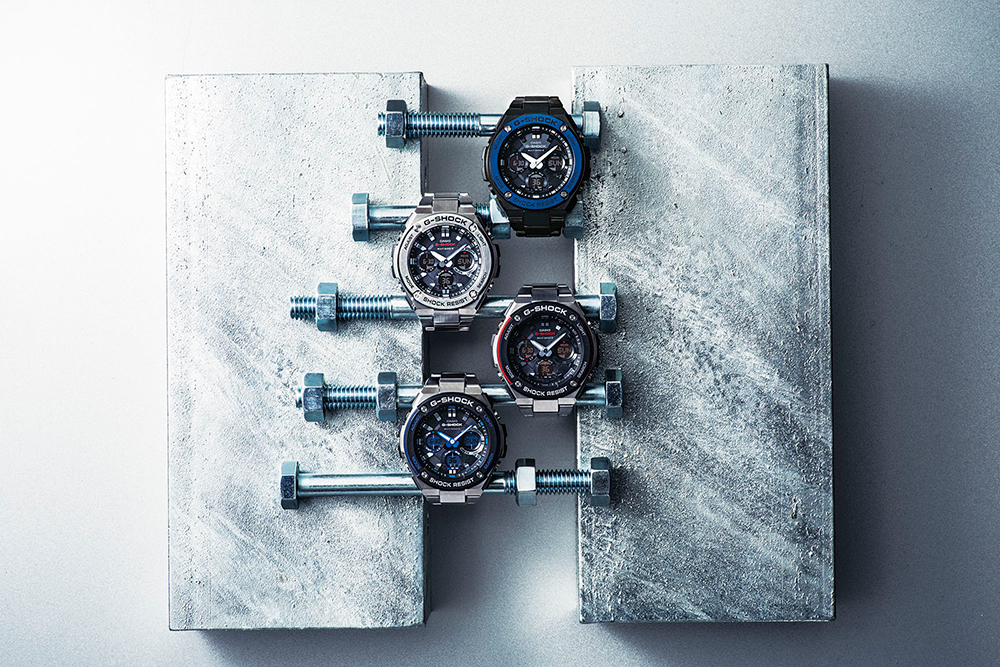 Image: G-Shock.
Time has yet to stand still and neither has G-Shock. Over the last 32 years, the Japanese watchmaker has managed to follow its own unique evolution, at the same time, making a series of tough and resilient tickers. Originally designed for the working man, the G-Shock watch became one of the hottest fashion street style statements soon after its inception thanks to its collaborations with groundbreaking artists and athletes—Maison Margiela, Supra, HUF, and more—amassing along with them a youthful following. As time went on, G-Shock continued to grow and, simultaneously, so did its costumers. Now, the brand releases its G-Steel collection for the active gentleman that enjoyed the fashion sentiment the brand had to offer in his youth, but that is now ready for an elevated, luxe look to support his changing life. Comprised of six premium models with a bold new design, the series has a touch of maturity yet still remains true to its roots. Fusing resin and steel materials the styles utilize solar power and feature up to 200 meters of shock and water resistance. We caught up with G-Shock's Vice President of Timepieces David Johnson to learn more about what is to come from G-Steel.
ESSENTIAL HOMME: G-Shock has been around since 1983. What has been one of the driving forces behind the growth and development of the brand's designs? What makes G-Steel different from anything G-Shock already has to offer?
DAVID JOHNSON: G-Shock is simply a unique watch brand. Its base DNA of "absolute toughness" offers an incredible value to consumers looking for a rugged yet cool timepiece that will stand up to the rigors of their occupations—think law enforcement, military, construction workers, etc.—or active lifestyles. Through the 30+ years of its existence, it has also become a bit of a fashion brand as well. To that end, G-Steel offers an elevated style statement, metal being a dressier everyday wear, at an attainable price point. We are expecting huge success and broad consumer acceptance to the new line.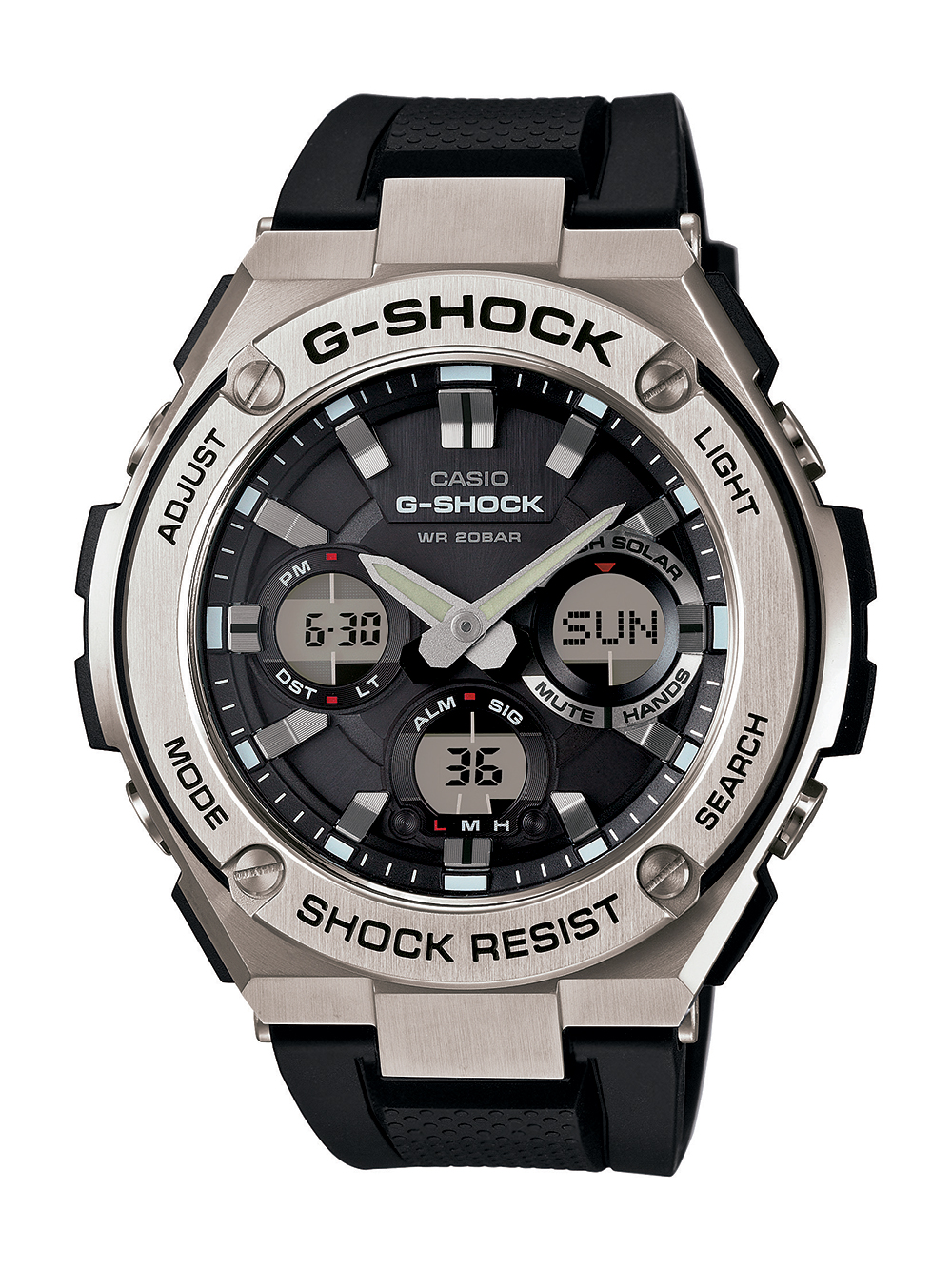 Image: G-Shock.
With a rubber ball as the inspiration for G-Shock's-absorbing material and the biggest spark in its first prototype ever, what was the biggest material inspiration for G-Steel?
This product required the development of yet another shock resistant case structure we call the Layered Guard Structure that, in the simplest of terms, sandwiches shock absorbing resin between the heavier metal parts of the case.
Functionality plays a huge part in watch design. Was it difficult to make a luxury timepiece that still maintains G-Shock's style and functionality?
Without question it was challenging to make it, but that is what our customers expect from G-Shock and, frankly, what we expect of our brand … to overcome challenges. The overriding policy of G-Shock's creator Kikuo Ibe was "Never, Never, Give Up!"
You've had your fair share of collaborations from all types of artists and sportswear brands—even infamous streetwear labels. What can we expect next from the brand? Will G-Steel play a part?
Oh yes. G-Steel rounds out our lines nicely and has the potential to not only give our fans another choice, but also bring in some customers who have chosen other brands before because they preferred to wear a metal timepiece. You'll see some real exciting things with G-Steel for years to come!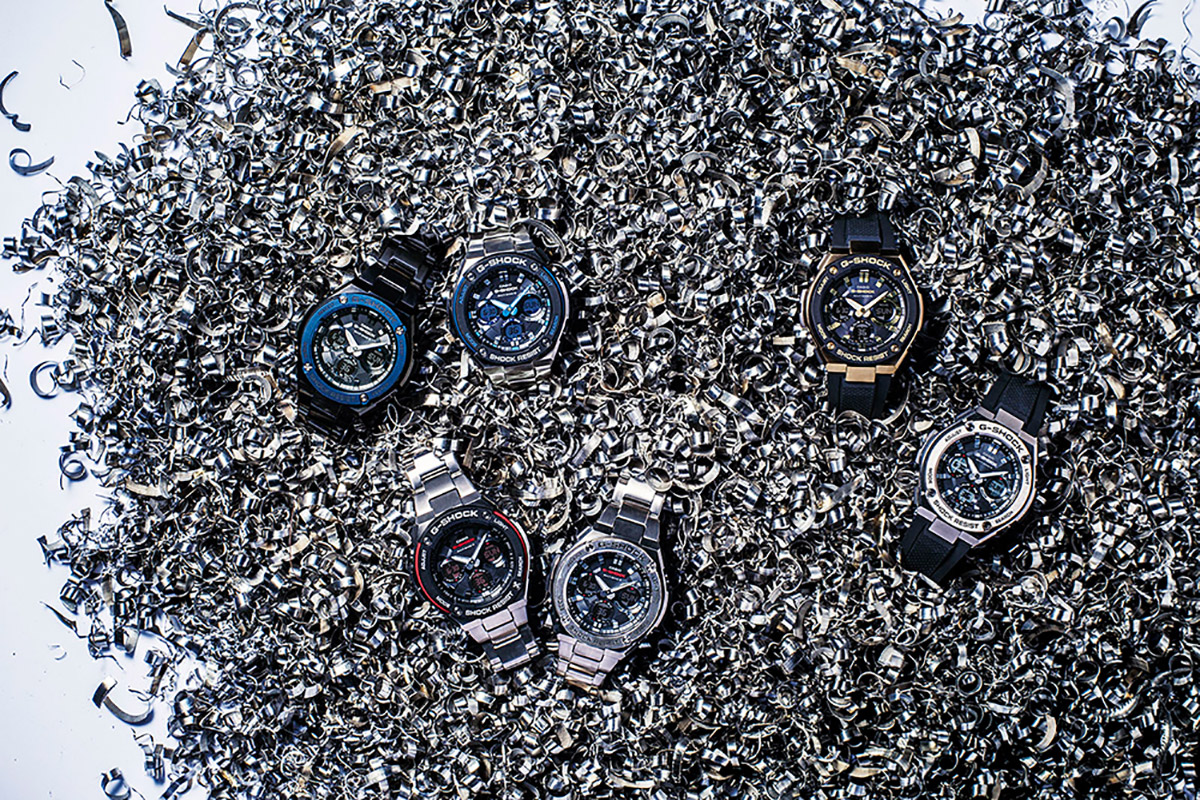 Image: G-Shock.
G-shock became insanely popular in youth and urban culture because of its dramatic shifts in fashion. Who would you say is the target man for G-Steel and does it differ from G-Shock's target market? 
G-Steel will be the watch of choice for several "target men," as you put it. There is the young fan that has enjoyed the fashion statement that G-Shock offers, but that is now ready for an elevated look. There is the working man fan, who has sworn by G-Shock's toughness for years and now will be delighted to be able to wear the brand for times when a more formal watch look is appropriate. And, of course, there is the not-yet-a-fan-but-once-I-buy-my-first-G-Shock-I-will-be guy that we hope G-Steel gives us a chance to woo.
If you could describe the G-Steel watch in one word what would it be?
"Subarashi," which in Japanese means "awesome." In English I might say: Long overdue, but very much here to stay …  Sorry, that was more than one word.