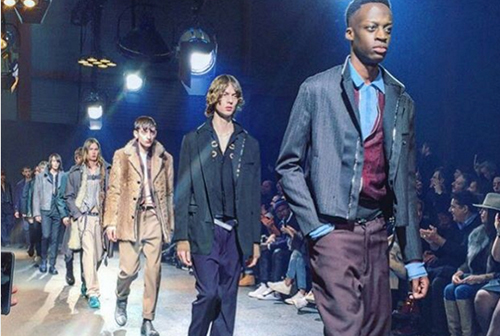 From Our View: PFW AW16 Part III
The front row in the fast lane.
From first looks backstage to post-show details, Fashion Month is a rampant, non-stop race from runway to retail. As we continue to bring you our favorite snaps in media res on Instagram, here we back away and take pause to present a curated look at the best moments of the season.
Balmain
Designer Olivier Rousteing continued his signature styles, modernizing the traditional Balmain aristocrat with accentuated velvets and drop-crotch pants in the Autumn/Winter 2016 collection.
Dior Homme
Skate culture and an amalgamation between past and present emerged in creative director Kris Van Assche's Dior Homme Autumn/Winter 2016 collection.
Lanvin
Lanvin opted for a more seductive undertake in Autumn/Winter 2016 with the general idea that all clothes should be lived in and gain a sense of roughness in their beauty.
Y-3
Inspired by a space journey, the Y-3 Autumn/Winter 2016 collection is a combination of the reserved, athletic, and constructive in its layers and decoration.
Follow ESSENTIAL HOMME on Instagram at @EssentialHomme.