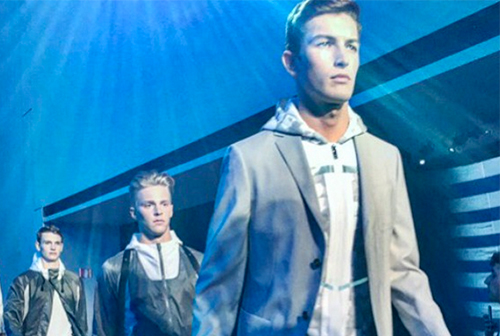 From Our View: MFW SS16 Part II
Can't take off 30 days for fashion? No prob, that's our job!
Each day during Fashion Month, we're bringing you exclusive images on our Instagram of your favorite brands (and soon-to-be obsessions), straight from the front of the runway. Can't keep up? That's cool too, because we're also re-capping our favorite shows here online. Ready, set, follow us at @essentialhomme, and lez go! Here is the best of the end of Milan Fashion Week.
Diesel Black Gold
Diesel Black Gold presented well-crafted monotone pieces while keeping close to its biker attitude through the incorporation of leathers.
DSQUARED2
DSQUARED2 made the rebellious act feel so right as outdoors spirit met rugged streetwear on top of all-over-the-body tattoos.
Z Zegna
Though staying positively polished and refined, Z Zegna took on a sportified and laidback approach to constructing its fluid and light pieces, an attitude that was also reflected in its pastel palette.
Prada
Layering multi-patterned pieces never looked quite so appealing as Prada merges its quirky, avant garde items together.
Fendi
Fendi's seemingly simple and clean-cut line was articulated through minute details of lace and studs, architectural designs and leathered fabrics used unconventionally.
Follow Essential Homme on Instagram at @EssentialHomme.