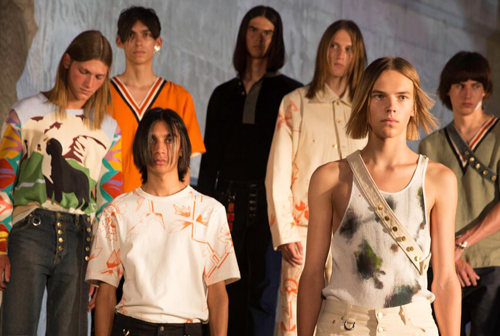 For SS19, Linder Continues its Love Story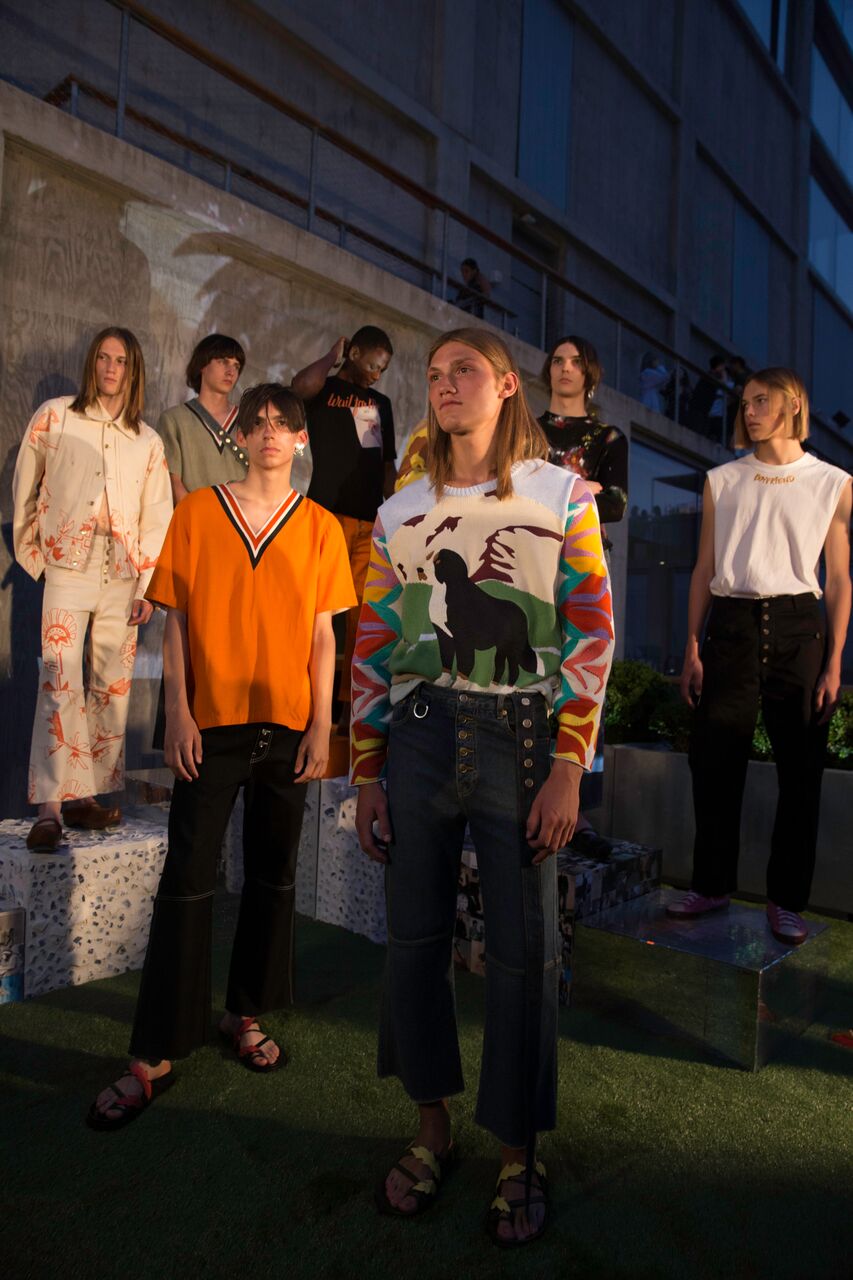 Images: Linder.
New York contemporary designer Linder has carved a special place for itself in the crowded and ephemeral fashion landscape. Founded by Sam Linder and Kirk Millar in 2013, the label consistently produces romantic collections with a dark edge that distinguishes them from their peers. This season is no different — for menswear, there's a queerness to the clothes that's idiosyncratic and entirely organic. We spoke to Millar, who earlier this year took over creative direction for the brand's menswear while Linder oversees women's, during the SS19 menswear presentation hosted atop the Public Hotel on the Lower East Side.
"I always, with a traditional fashion show, feel left a little empty afterwards. Like it goes by so quickly, so this is nice" Millar shares, gesturing at the crowd of people mingling on the terrace and generally having a ball. "I can be social with people, and talk them through what they're seeing. I also feel think in terms of how social media goes and the ability for people to get to take their own photos and let it sink in — it's a better format."
For FW19, the designer focused on the queer experience, incorporating various symbolism into the pieces — some shirts were printed with texts from gay romance novels — and dismantling toxic notions of traditional masculinity. The newest collection continues that theme, which is personal to Millar's own experiences while retaining a universality.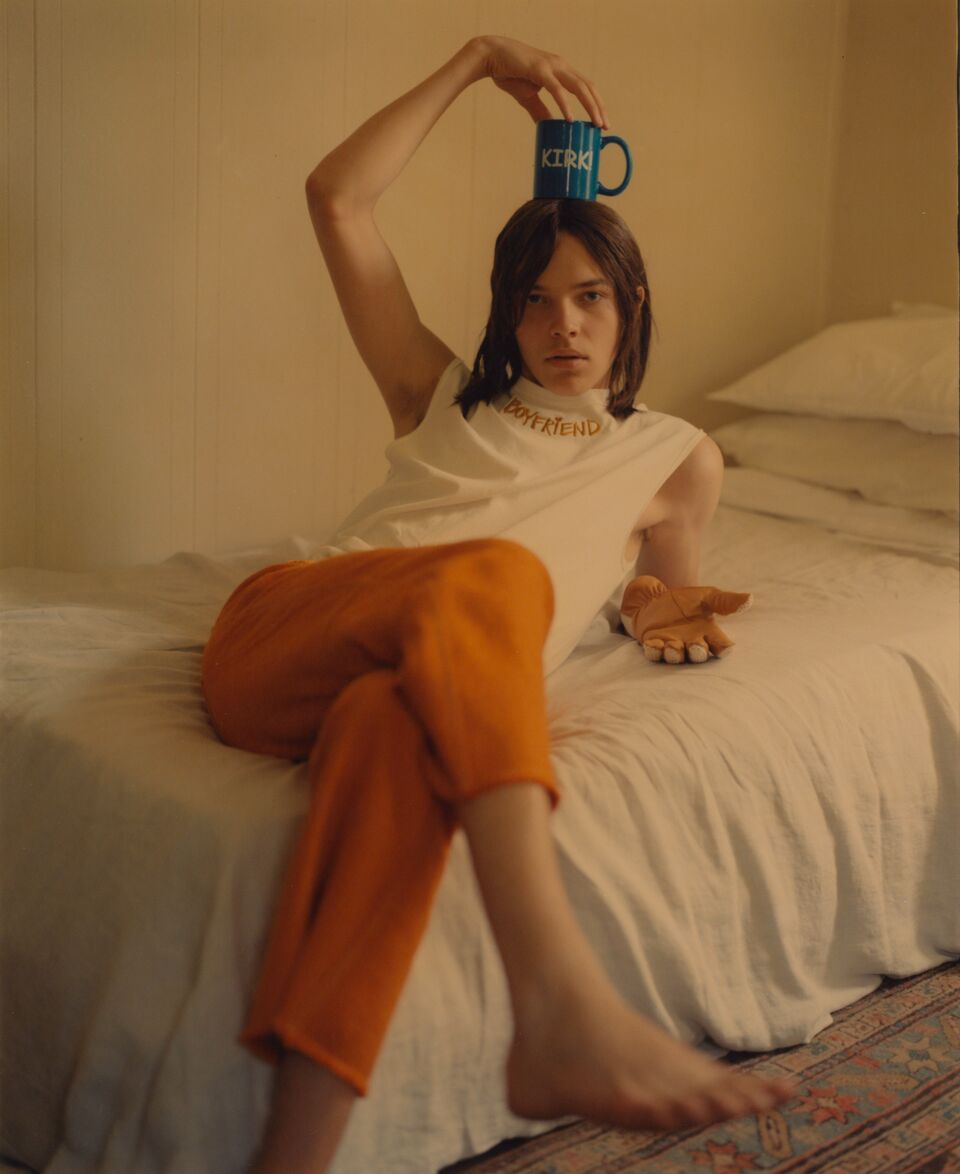 "Since the last collection was the first I had designed myself, it was an opportunity to open up this door of talking about that," Millar shares on the collection's queer themes. "Somewhat with experiences that I've had, but just kinda thinking universally about what it means to be gay — what it's like to come out was the focus of the last collection, but this one is much more like, trying to find companionship, somebody you wanna be with for a long time. It's definitely baked into this one."
There is an obvious sentiment to the pieces, which include T-shirts bearing cute graphics reading 'Boyfriend' and 'Wait for Me' along with a series of vibrant sweaters featuring radiant prints, which Millar elaborates on. "The sweaters are taken from my grandmother's scrapbook," he reveals. "The prints stand out a lot, and they all have meaning."