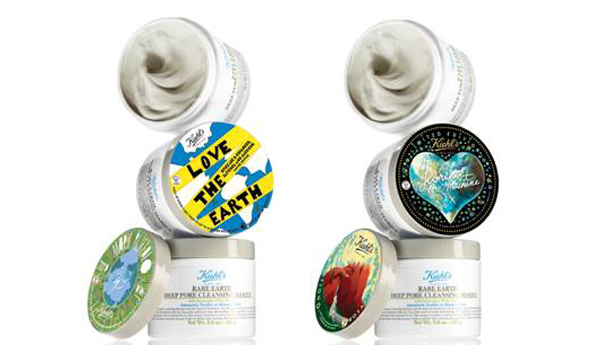 Florence Welch, Rosario Dawson and Other's Take Part in Kiehl's 2012 Earth Day Campaign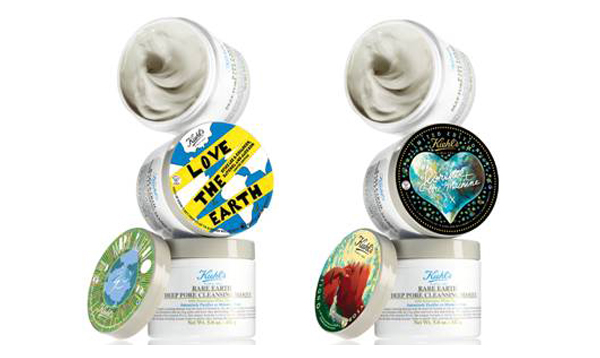 When top quality skin care, philanthropy and art meet, everyone wins. Kiehl's understands this, as they have made this body-mind-soul trifecta one of the strongest pillars of their success, and as such will deliver yet again this April with their 2012 Earth Day Campaign.
Kiehl's has already done well by our product habit, collecting and recycling over 500,000 empty Kieh'ls bottles since 2009, but this year they're upping the ante. They've got Florence Welch (who you may know from a little band called Florence + The Machine), Mark Ruffalo, Rosario Dawson and Spike Lee to design a Limited Edition Label for their Rare Earth Deep Pore Cleansing Masque and will be donating 100% of the net proceeds to a non-profit called Recycle Across America. RAA will in turn use that money to help NYC Public Schools institute a standardized recycling program.
The labels were designed by each of the the celebs who based their creations on visions of social responsibility. Speaking of, you can spread that Rare Earth Deep Pore Cleansing Masque all over your face with the reassuring knowledge that the clay was obtained through fair trade with the people of the Brazilian Amazon—Marajo Island to be exact. You'll feel no guilt at all when the "magic earth" (as the locals call it) naturally eliminates all those nasty modern day toxins from your face.
Even when every last bit of the Masque is used up, the Limited Edition bottle will be more than easy to reuse, recycle or repurpose on your own. So, thank-you Kiehl's—taking care of your outside never felt so good on the inside.
LE Rare Earth Deep Pore Cleansing Masque, $23 for 5 fl./Oz., available starting April 1st. kiehls.com