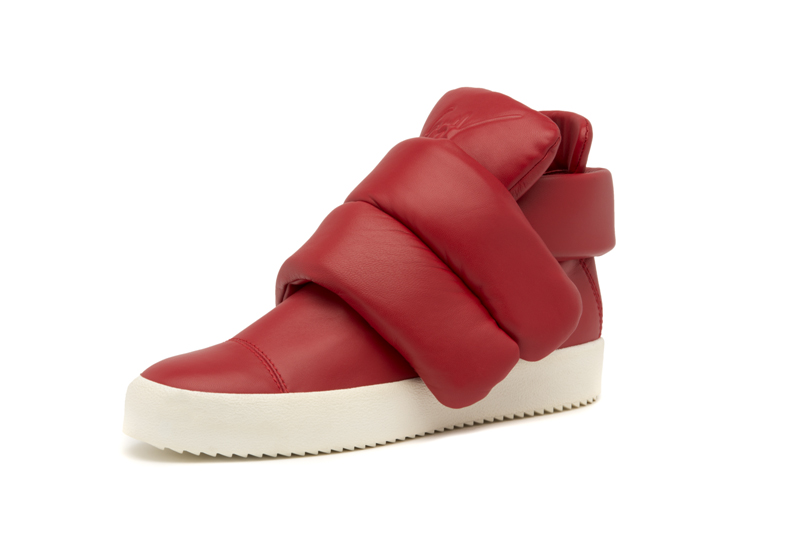 First Look at Giuseppe Zanotti's KiD CuDi-Inspired Sneaker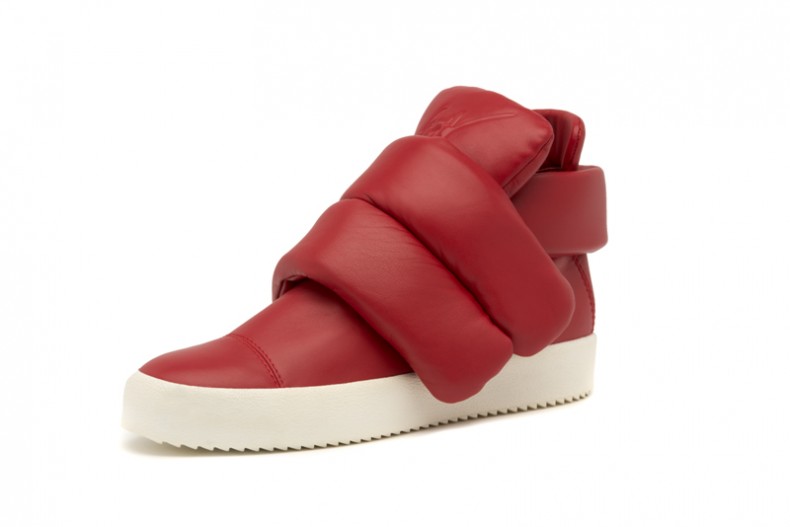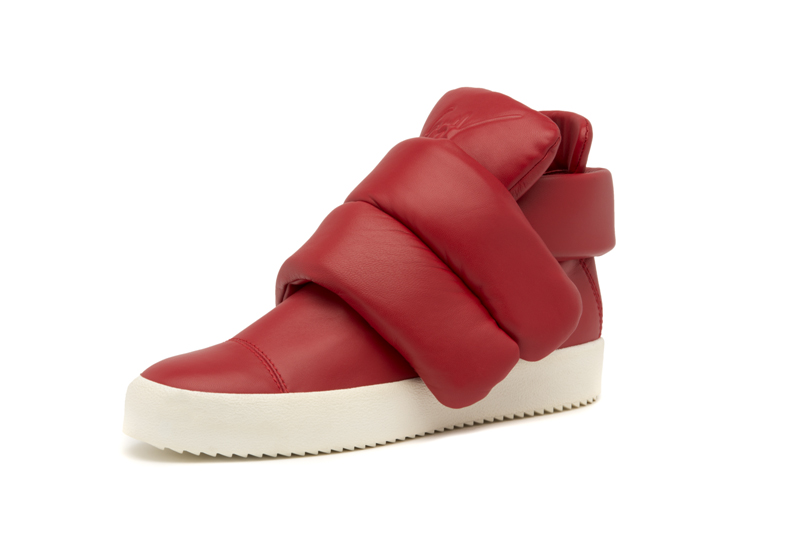 Image: Giuseppe Zanotti.
Red tentacles of velcroed nappa leather fold over the thick and contrasting white midsole of Giuseppe Zanotti Design's upcoming—and perhaps most daring—style to date…give or take a few millenniums. Inspired by rapper KiD CuDi, the Spring/Summer 2015-timed shoe takes on the same future-facing-forces from its muse—whose fifth studio album, Satellite Flight: The Journey to Mother Moon, released this past February—brings the musician back to the moon. And though Zanotti's shoe may have been conceived in a galaxy far, far away, fortunately we only have to wait a season and a half for it to grace our world.