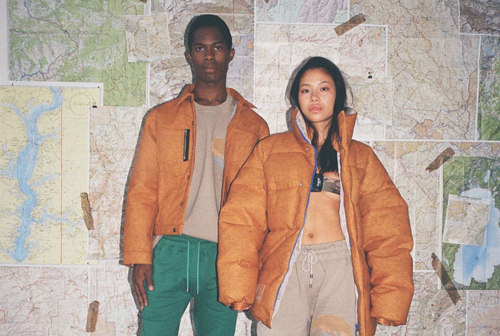 Filling Pieces is Bridging the Gap in Streetwear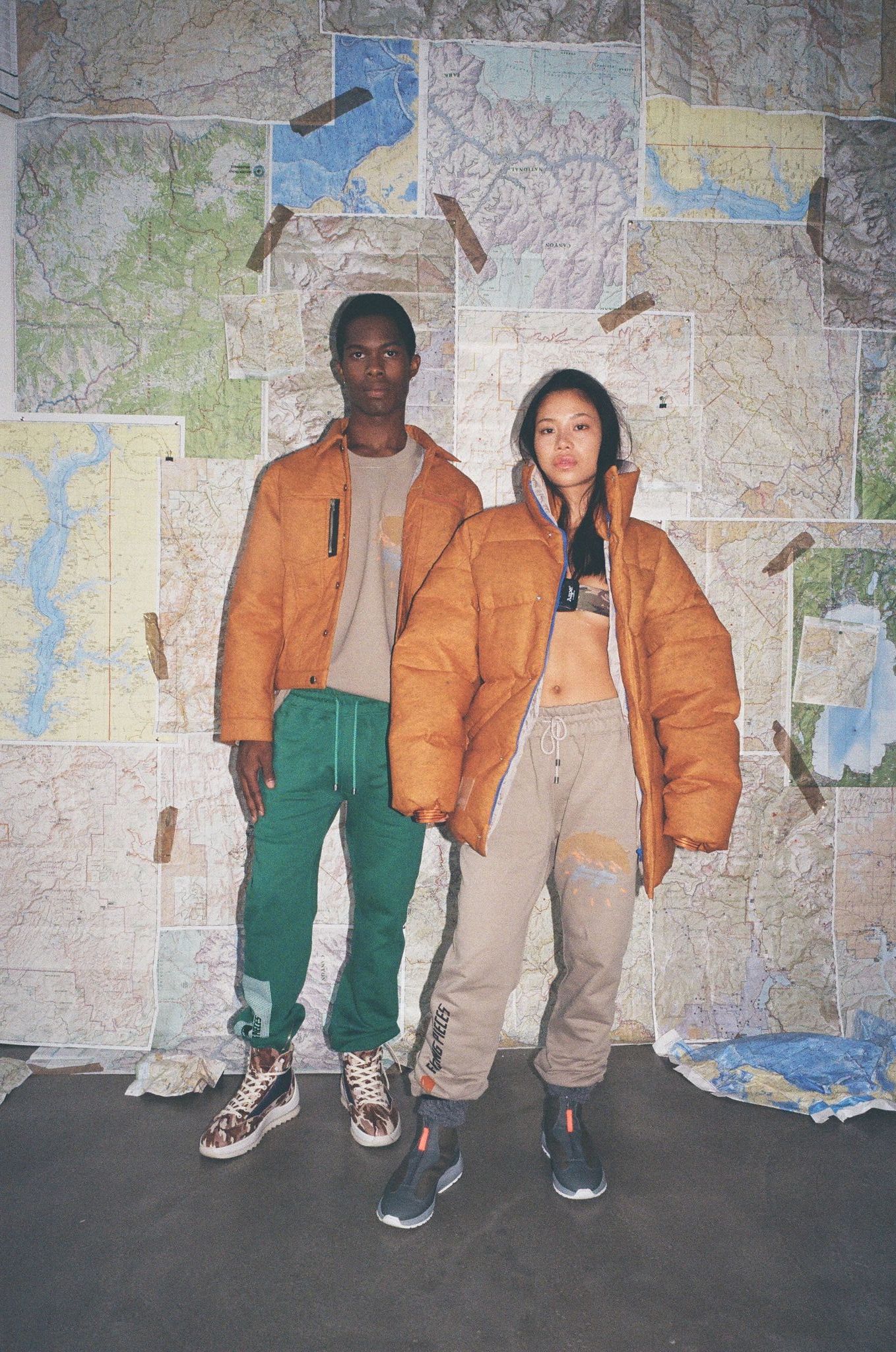 Images: Filling Pieces.
For its latest collection, Amsterdam-based luxury streetwear label Filling Pieces was inspired by travel and a general sense of wanderlust. To capture the transient spirit of the collection, titled 'Off the Grid,' the designer gave a photographer and stylist full control of the campaign photos to fully embrace the off-the-grid spirit.
"For the shoot, we wanted to make it a very strong story that went 'off the grid' somewhere in [the photographer's] lives, to get out of their comfort zone and explore new things," founder Guillaume Philibert tells me over the phone. "We wanted to give them creative control of the shoot because as a brand we wanted to go 'off the grid' and not just do what we normally do."
The resulting image series, shot by Hannah Sider with styling by Corey Stokes, is a raw and candid look at the pieces that encapsulates the frenetic nature associated with travel. Models are photographed in an unassuming room (it could be anywhere!) in front of a backdrop covered by maps to really drive the point home. "Since the beginning we always pick certain themes for the collection that had a deeper meaning. When designing the collection, we were basically prepping for how to prepare for the most extreme nature — ice cold, super humid or dry, different climate situations — but the deeper meaning is the we as a brand are doing things in a very different way."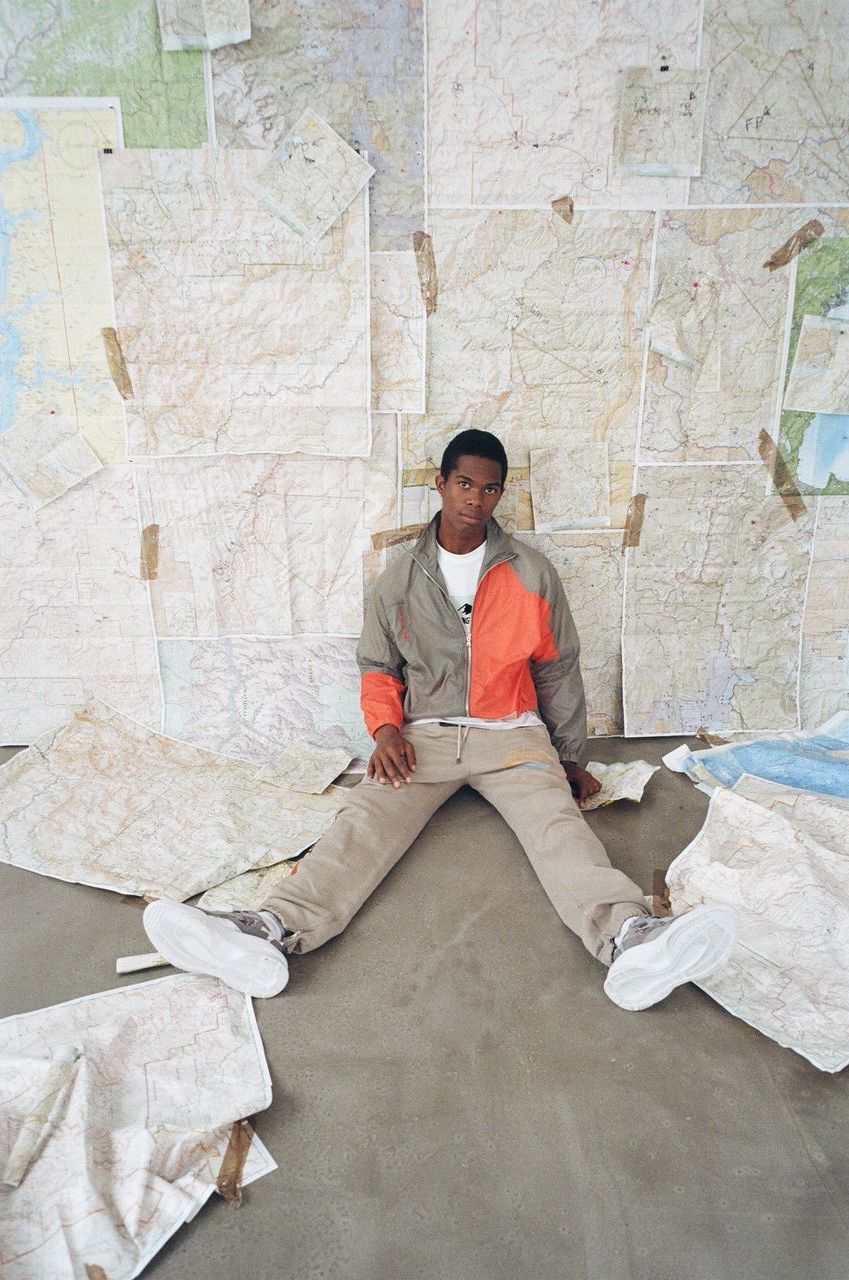 Filling Pieces originally started as a sneaker brand before expanding into ready-to-wear earlier this year. Their sneakers have received an enthusiastic response from the streetwear crowd, and in the age of the super chunky and ostentatious, it was a relief to see a more nuanced and practical approach to the footwear with the collection. "It's all about balance. Most of our target audience accesses us online, [and it's apparent] the market is really following a certain trend or style. One of our sneakers, the Trimix, is part of the trend of bulky sneakers, but we didn't go all the way like Balenciaga does. It's our own take on it. We basically updated it with luxury materials and more innovative fabrics, so it's on trend but not based on a trend. And still very useful and comfortable."
Philibert is an expert on navigating the worlds of high-end with an authentic appreciation for streetwear and its subculture. He frequently mentions how he incorporates different influences into his work, and the increasing frequency of collaborations attributing to the domination of streetwear in a luxury setting. "When I started Filling Pieces nine years ago, I felt that there was a big gap in the market between streetwear segment and the more high end customer," he says. "We're bridging the gap between different fashions, but also bridging different people and communities — and that's what we as a brand stand for."