Fendi's New Collection Love Tribute to Rome
Fendi's newest collection, the colorful Roma Amor, launches tomorrow with an exclusive selection of pieces featuring a Roma/Amor logo in a variety of graphics options accompanied with a neon color scheme and further logo pieces.
The brand's relationship with Rome has been a continuous source of inspiration —  the Italian label's headquarters is located at Rome's stunning Palazzo della Civiltà Italiana. A new video shot at the location particularly for the new collection highlights the diversity of the brand, its affinity to a kaleidoscope of colors, and the city's renowned architecture. The campaign wraps up with the HQ lit in rainbow colors just in time for Pride Month in June. 
Fendi's Roma Amor collection is available in select boutiques worldwide and online starting tomorrow, May 14.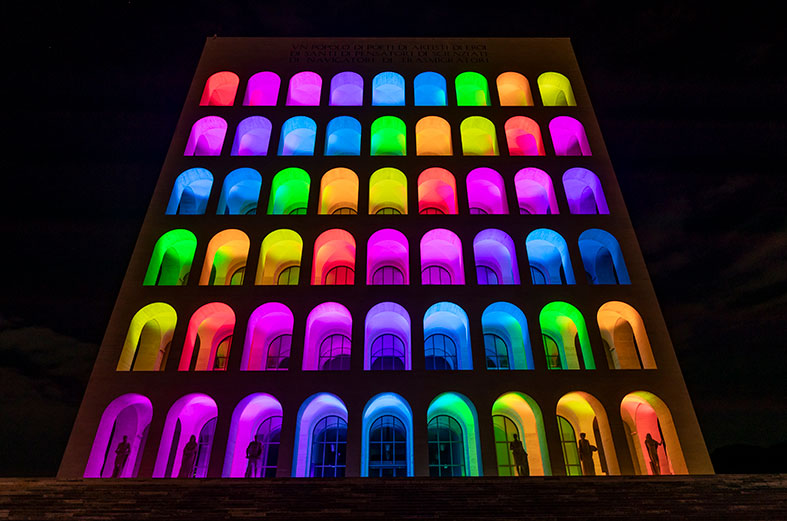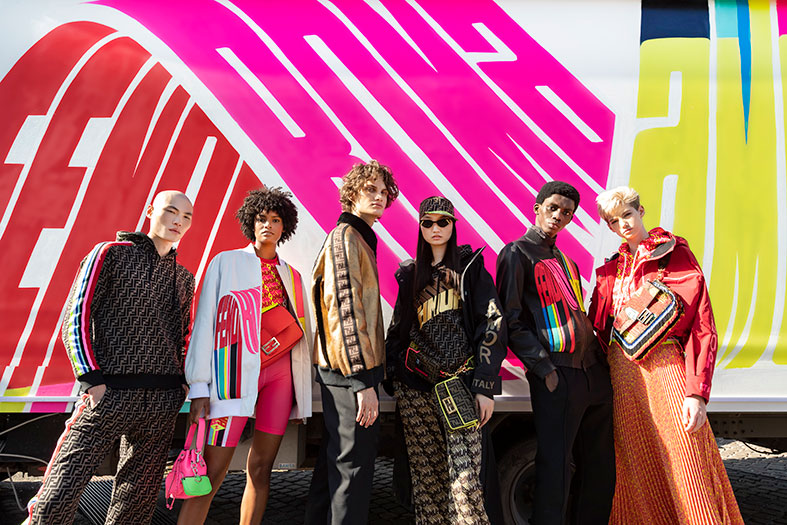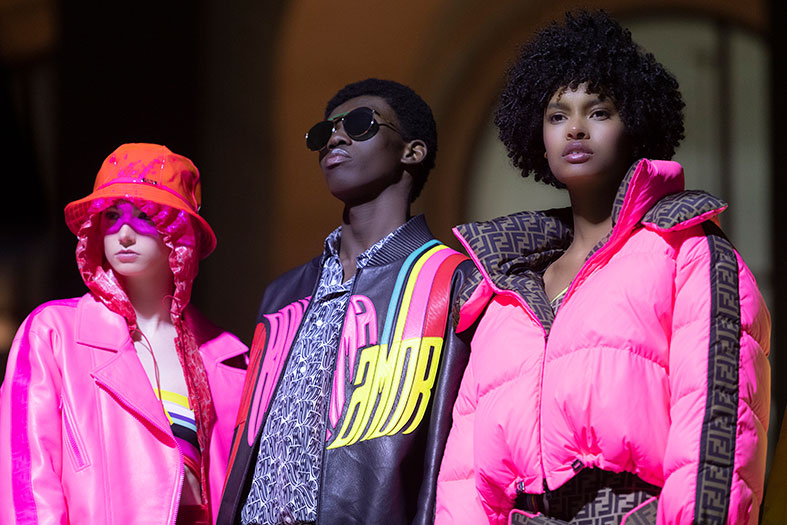 Images: Courtesy of Fendi