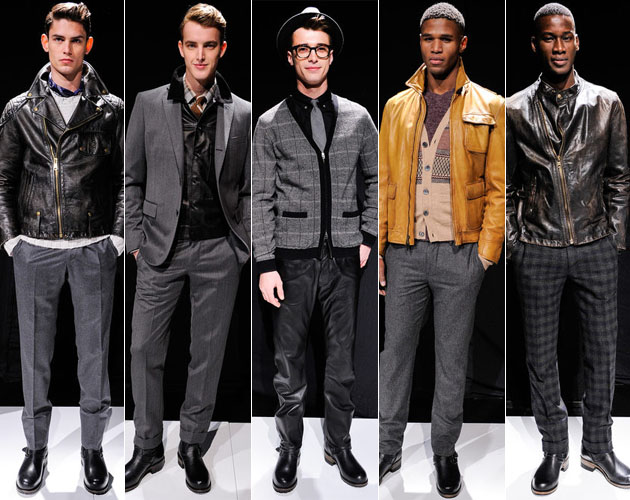 Favorite Five: Todd Snyder Fall 2013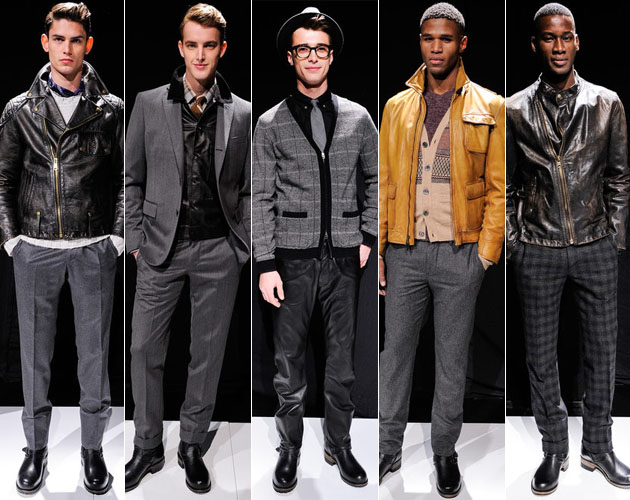 Love some leather? Todd Snyder Fall 2013 won't get in your way. Rather it will be on your way…towards acquiring the most choice looks in the fabric we've seen. Gold hardware looks sophisticated, vintage treatments add mystery and there's a mustard jacket that could be worn with just about everything. So there's a lot of Todd Snyder buzz around New York and he's put forth a storng collection that proves why.
Favorite Five
The vintage looking leather jacket with gold hardware is regal and badass at the same time. Worn with grey slacks and cream sweater and you've got the whole mysterious man thing down.

Outerwear layers worn on the inside—confidence. Same goes for popping browns on a mostly slate/black look.

Leather pants can be done. Here's one way.

The mustard leather jacket will find many it self a part of many looks.

Another fine vintage inspired leather jacket with gold hardware—it's playing curious when paired with windowpane print pants. Keep'em guessing people...
Show
[nggallery id=195]
Related: Gilded Age Fall 2013