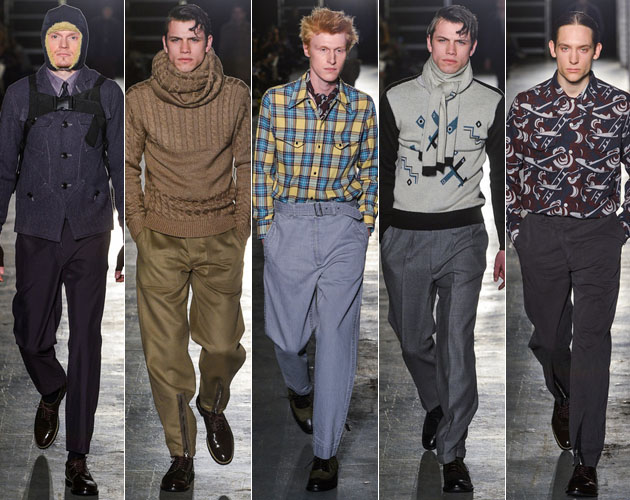 Favorite Five: N.Hoolywood Fall 2013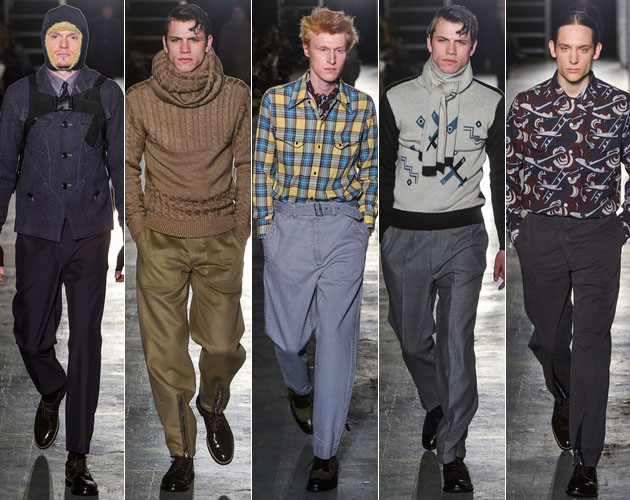 Designing a men's collection based on one of the most famous women in history is in and of itself a testament to the audacity of said female: Amelia Earhart. So it was all brazen early 30's flight—an inspiring theme we don't see enough of in the world. The retro thing came on strong in each garment's structure but  was made fresh with modern fabrics and playful prints.  Already we can't wait to get our hands on some. In the meantime, we're looking for some aviator hats to last us through this winter.
The jacket's angular lines look almost like a flight pattern. The pants shine and are ever so tapered.

Silken volume. Also, zippers.

Elegance is created in putting unexpected things together in bold new ways.

The Art Deco sweater will be complimented by all.

The print shirt thing has slowed down, but this is one that doesn't look hackneyed.
Gallery
[nggallery id=198]
Backstage
[nggallery id=197]