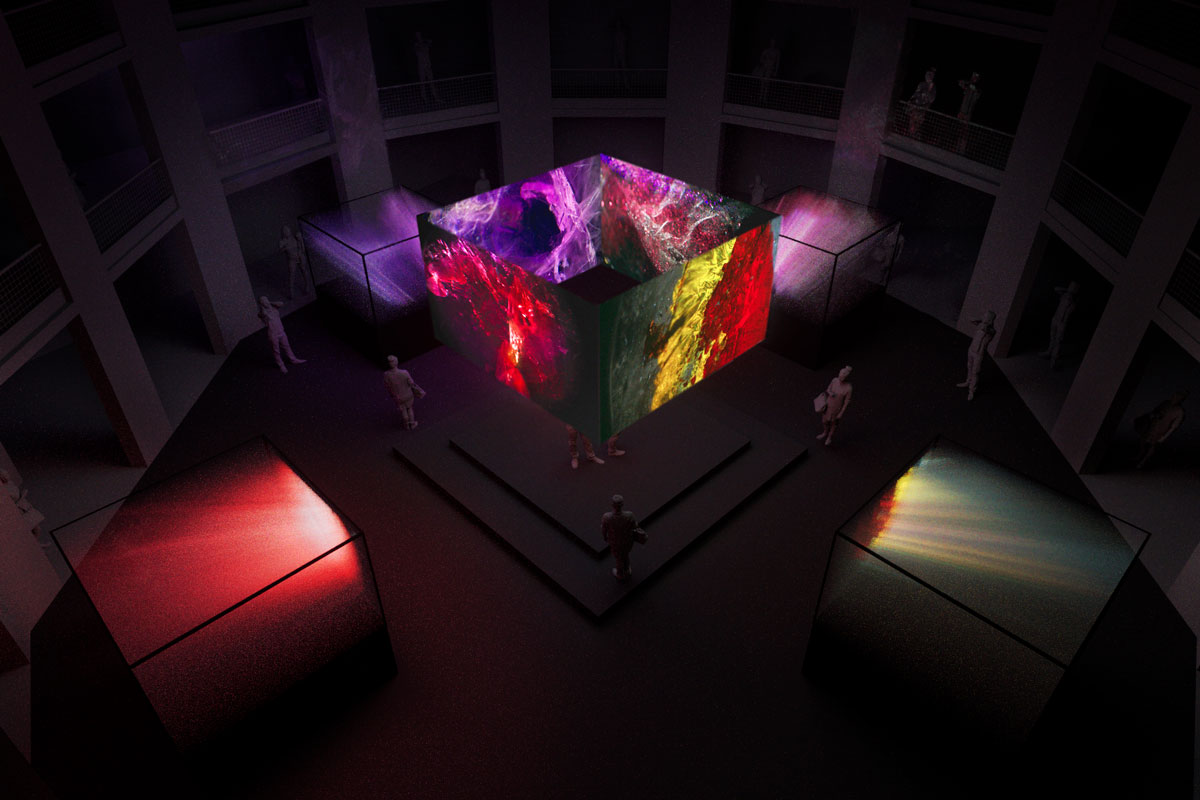 Enter the VOID at London Design Festival
Over the weekend, London will host a crowd of the world's leading and emerging talent for its annual Design Festival. One must-see large-scale exhibition is VOID, an immersive sensory and visually stimulating installation designed by photographer Dan Tobin Smith and The Experience Machine in partnership with Gemfields.
The luminescent experience is composed of a series of different light-scale projections, allowing viewers to explore the installation at their own pace. The space is decorated and enhanced with imported Mozambican rubies and Zambian emeralds which have been photographed and magnified to create a new abstract illusion that blurs the line between nature and technology. To further amplify the sensory experience, VOID is scored with harmonized vocals by NYX, an all-female electronic choir, that have been layered to further envelope the viewer in the glow of the structure.
VOID will be on display at Collins Music Hall from September 14–22.