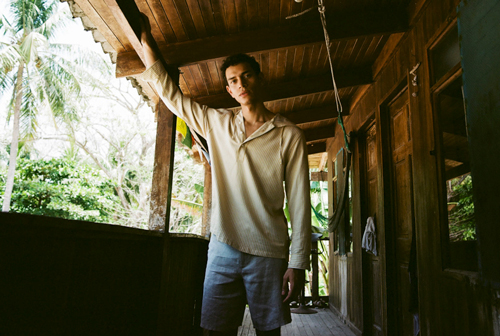 EH Top Style Picks for Memorial Day Weekend 2018
Ahead of Memorial Day, we select some key items to help you enjoy the long weekend and warmer weather in style. Take a look at some highlights below.
1. Normal Objects
A visor is a bolder way to provide adequate sun protection without having to deal with hat hair. Normal Objects is a new minimal luxe label that puts an emphasis on minimal functional design using premium materials. The assorted caps of neutral leather and satin visors and caps adds sophistication to the notorious accessory — this Black Satin Visor ($80) is a great place to start. Shop the latest collection now.
2. Onia
New York-based swimwear brand Onia has released a summery capsule collection perfect for a barbecue in the backyard or partying on a yacht — whatever you're into. With tropical and nautical influences subtly incorporated into shirts, shorts, bags, and footwear, this line is a timeless assortment of pieces that will keep you looking for sharp this Memorial Day, and next years' too. Shop the collection online now.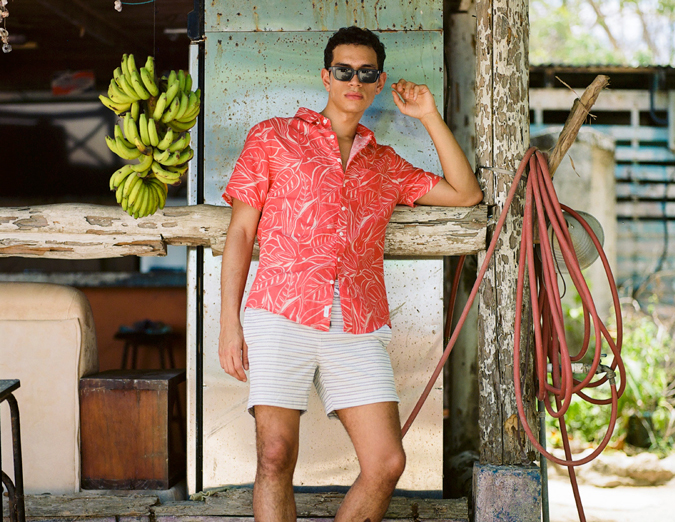 3. Sunglasses
Whether you're into tiny frames, branded look, or a vintage shape, a pair of sunglasses should be versatile enough to adapt to the rest of your wardrobe while still making a statement. Korean eyewear designer Gentle Monster launched a sleek set of thin metallic frames, while Louis Vuitton opted for a branded statement making pair of blocked frames — think Drive meets logomania. Moscot offers a classic vintage-inspired frame while Italian cult label L.G.R's Agadir model features a stunning blue lens.
[slider_pro id="228″]
4. Stutterheim
Unpredictable weather has become the new normal, especially when during long weekends when it will inconvenience you the most. So brace yourself for that powerful 15-minute summer storm with a bold rain jacket from Stutterheim — the bold Vibskov Colorblock 2 ($375)reflect the Swedish label's utilitarian design approach, while the Clinic White's ($395) monochromatic splatter evokes a Patrick Bateman attack.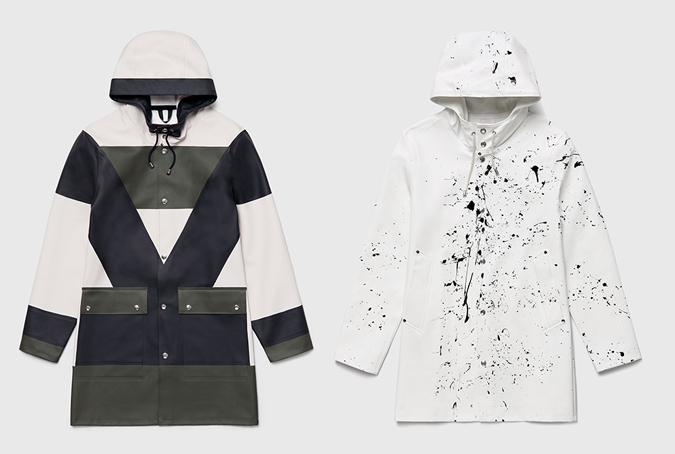 5. Swims
Since guys should never wear flip flops outside of a sauna, these tennis shoes from Swims will suffice. This Breeze Tennis Knit sneaker ($150) is perforated with tiny holes that allow optimum breathability and comfort. A bright orange stripe detail on the sole of the white sneaker adds some oomph to the clean and classic summer footwear.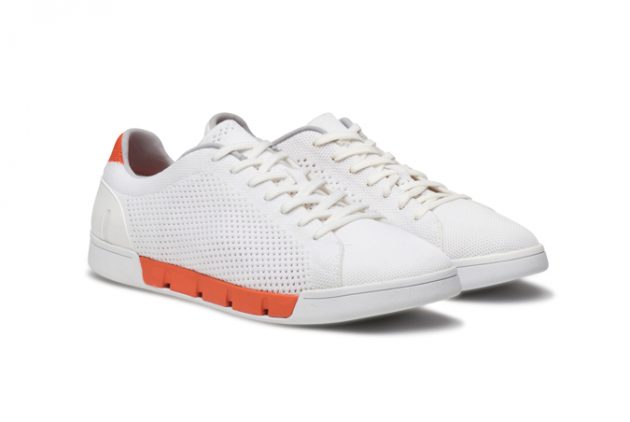 6. Bags
A tote bag is perfect for a chill day at the beach, while a backpack is better suited for those with a more active agenda. Dunhill recently released its Radial Tote ($895), which is inspired by vintage automobiles and made from seatbelt-like material and a sturdy leather handle. Hunter, known for its rain boots which can be seen at any music festival happening at any given moment, offers a Nylon Backpack ($95) that's completely water resistant. Both bags are virtually indestructible, so you'll be able to enjoy them long after the summer.
[slider_pro id="229″]
7. Miansai
If you've been curious about dipping into the world of men's jewelry, summer is an ideal place to start since the style rules are leaner. And while not everyone can pull off a pearl necklace, Miansai offers a selection of pieces that can subtly add dimension to your wardrobe. The Fusion Pendant Necklace ($425) is a polished neckpiece that can easily enhance an outfit without being too distracting.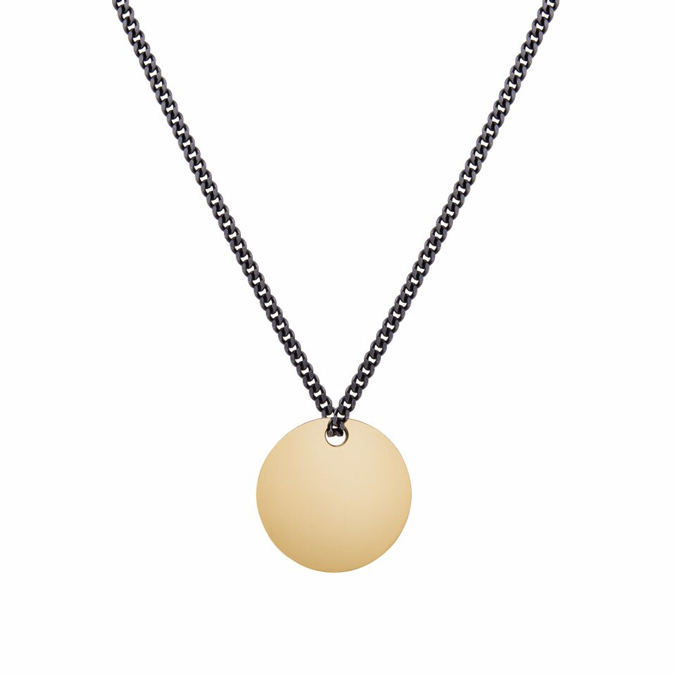 8. Moisturize
By now you should be wearing some type of sunscreen every day. Even in the winter. The sun is so powerful that any prolonged exposure against your skin can have you looking 50 when you're 30 — plan ahead. In terms of skincare, if there is one thing you should do daily, it's moisturize. Kiehl's Facial Fuel  SPF 15 ($42) that has a soft matte finish that isn't too thick, while LAB Series BB Tinted Moisturizer ($44) evens out skin tone — in case your nose is looking a little red — while protecting you from harmful UV rays with SPF 35.