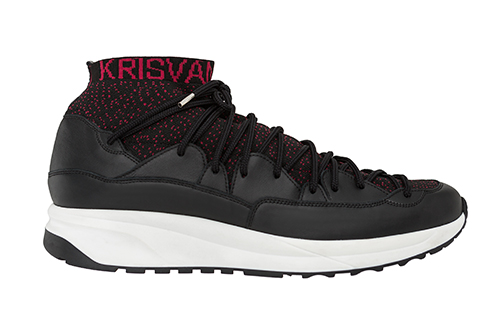 Editor's Pick: KRISVANASSCHE Wave Sneakers
Imgae: KRISVANASSCHE.
Sporting that bold branded cuff that you couldn't avoid on any sock in the early '90s, KRISVANASSCHE's Fall/Winter 2015 wave sneakers are a curve of athletic fun and sartorial ease. A distinctly rounded break from more-serious shoe styles of seasons past, these playful kicks are also the brand's first high-tops to feature a knitted effect. Conceived in three color ways with contrasting black, white, and red, the sneakers feature an enormous mid-sole, bungee strings, and a satiable need to be taken out.
The shoes will be available at select retailers and online in June 2015.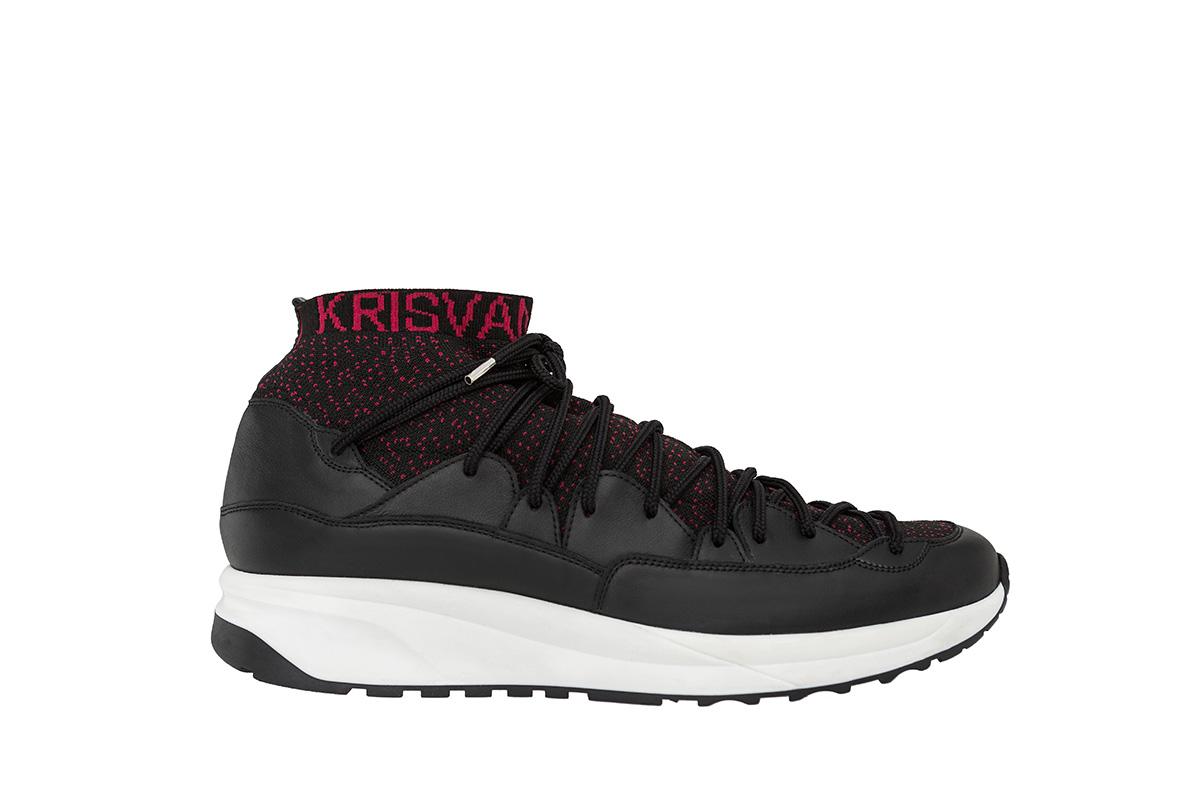 Imgae: KRISVANASSCHE.
Imgae: KRISVANASSCHE.