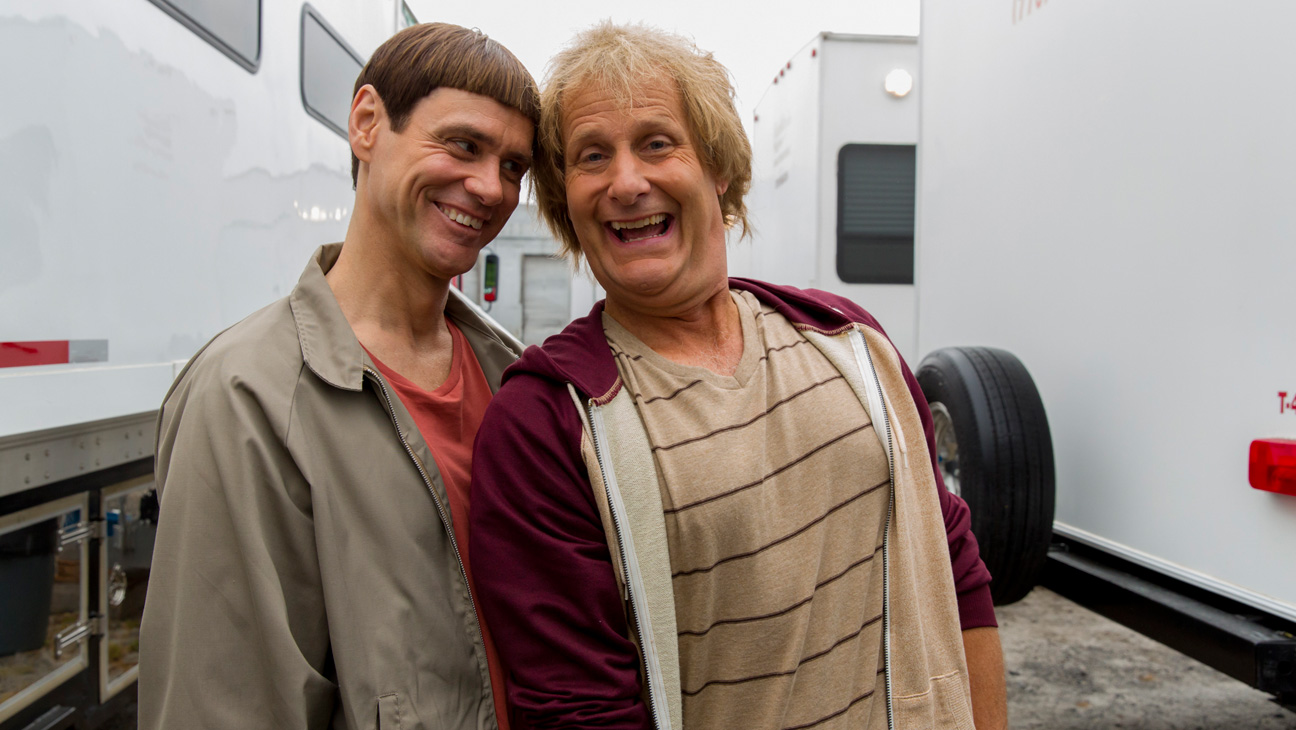 'Dumb and Dumber To' Sequel Arrives to Eager Fans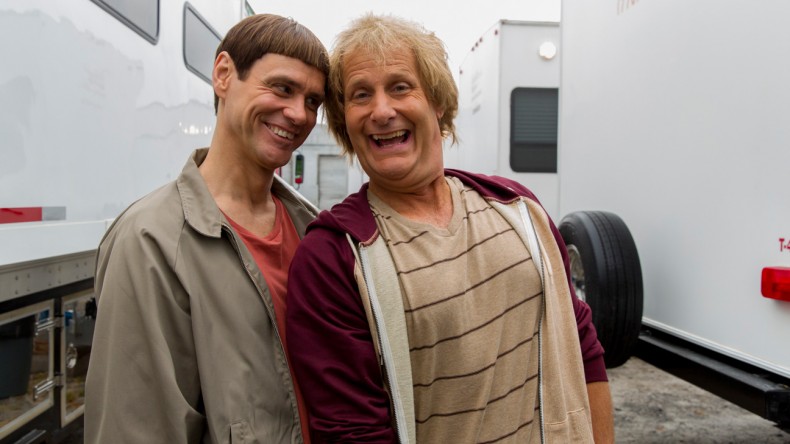 Following up on the 1994 Farrelly Brothers' film Dumb and Dumber, the recently released trailer for Dumb and Dumber To appears to be just as epic as the first installment. Led again by  Jim Carrey and Jeff Daniels, the two and half minute preview immediately delivers with a classic ripped catheter gag, a cat's butt-hole joke, and snippets of the hilarity that ensues from Lloyd and Harry's road trip to find an illegitimate daughter. All of this happens, of course, while driving the furry fan-favorite Mutt Cutts van. The movie-making bros behind the series were interviewed recently and gave some insight on why the sequel took 20 years to shoot, how the first movie is cross-generational, and the possibility of making There's Something About Mary into a Broadway show?
Watch the laugh-out-loud Dumb and Dumber To trailer below.
Image courtesy of The Hollywood Reporter.