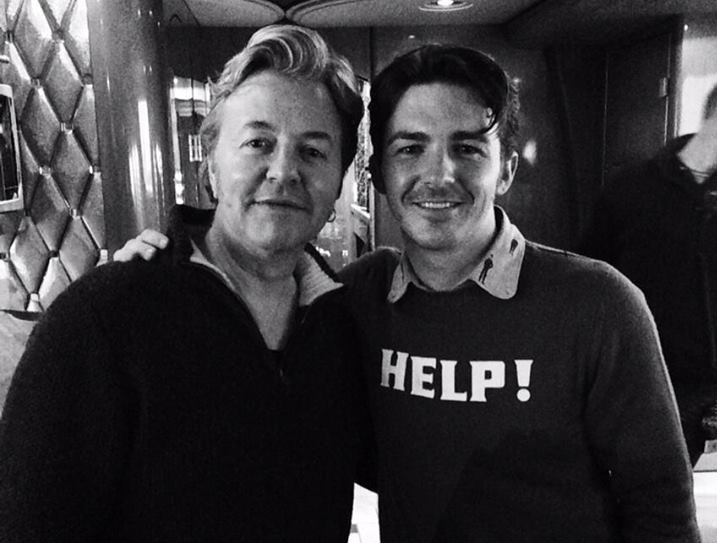 Drake Bell Wants You, The Fans, To Pay For His Next Album
Who is Drake Bell? Let's let him answer:
·  International superstar actor and musician
·  Most popular TV star in Nickelodeon's history
·  Star of Drake & Josh TV show and 3 different Drake & Josh movies
·  Has won 10 Kids' Choice Awards, including Favorite TV Actor, Favorite International TV Star, and Favorite International Singer
·  Sold-out international arenas
·  Voice of Spider-Man in the animated series Ultimate Spider-Man
·  Film credits include Jerry Maguire, High Fidelity, Super Hero Movie, and Yours, Mine & Ours
Illustrious, really.
On July 31, 2012, Bell announced on his Twitter that he had signed a new record deal and had begun production on a new album.
A few weeks later he tweeted that the album would be a "complete concept record. Getting in a time machine and going back to the 40's and 50's."
Several weeks, another promise: this time telling fan his third album would be recorded under Surfdog Records. Lots of radio silence ensued.
UNTIL NOW. *Cue Nickelodeon fan girl screams*
"Hey Everyone. Here's your door into my world and my music!  I've started this FundAnything campaign to directly connect with all my fans and bring you some killer fan experiences."
That's right, Bell has set up a FundAnything campaign with a goal to raise an undisclosed amount of money to release his third studio album, executive produced by Brian Setzer, and for just $15 he'll "leak his album straight to you." For $30 you'll get leaked out, plus a limited edition t-shirt and a copy of his new single "Bitchcraft" (think: witchcraft, but bitchier). Shell out $50 and you're set to get a custom hoodie. For $150 he'll record your outgoing voicemail message ("subject to my approval"). $200 and he'll shout you out on Twitter. $2500 and you've got a starring role in his upcoming music video. Say what? And for $10,000, you're you're on for a private acoustic performance ("just me and my guitar").
You've been given the knowledge, do with it what you will.
Images courtesy of Drake Bell's FundAnything page.