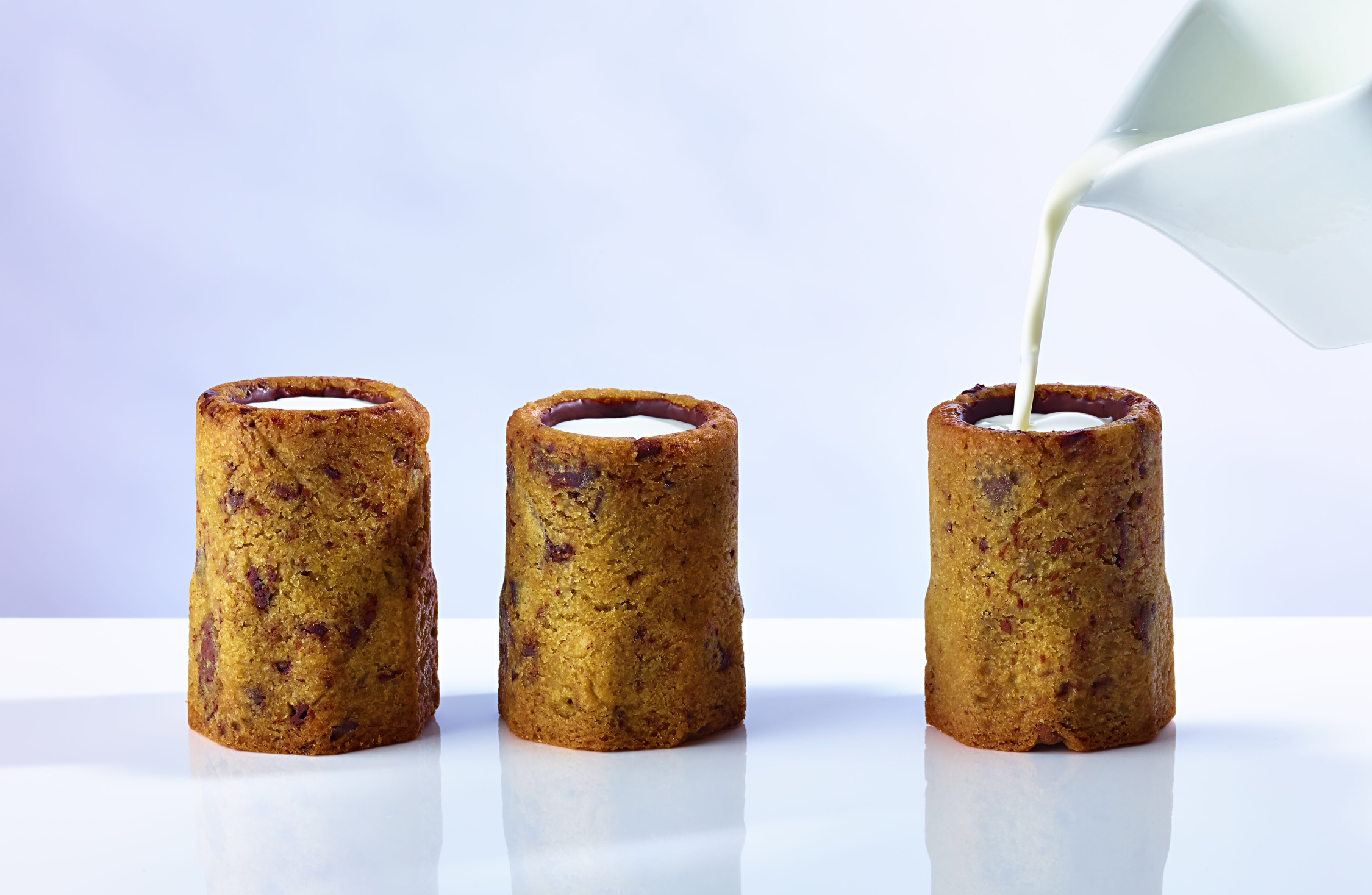 Dominique Ansel's Choco Chip Cookie Shot Debuted at SXSW Last Night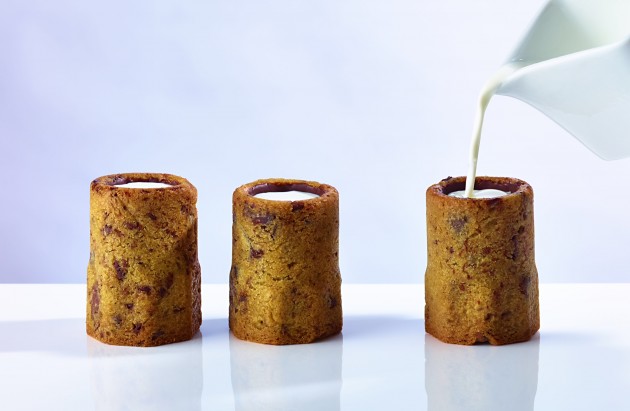 Movies get sequels, so why should the Cronut be exempt? We followed our very busy friend Dominique Ansel down to Austin, Texas to learn more about his latest creation, the cookie shot, which he unveiled yesterday night at South by South West. An appropriate place for a desert made with festival-goers in made.
According to Ansel, "It's not about creating the next big thing, just about continuing to create and try things. If it can bring people a little bit of happiness, I'm really grateful," the pastry chef said. The inspiration behind it? Oddly enough, the Oreo ("it is not a natural combination in French culture," he told Eater), which French-born Ansel had never tried until weeks ago (preposterous!). The cookie, shaped like a shot glass, comes crispy on the edges with a moist center. And the milk: infused with Tahitian vanilla.
Get ready, because this Friday, the cookie shots are rolling out back in NYC at Ansel's SoHo bakery as an "after school special," meaning they won't be available until 3PM daily. They come $3 a shot, or a box of eight for $25, and there's a limit of two individual shots or one box per customer. As for pre-orders, don't even think about it… yet.
Calorically, they're a gamble, but Summer's still a few months out, right?
Here's some images from the line that formed last night, sent to us by Ansel's team in Austin:
Image courtesy of Thomas Schauer.