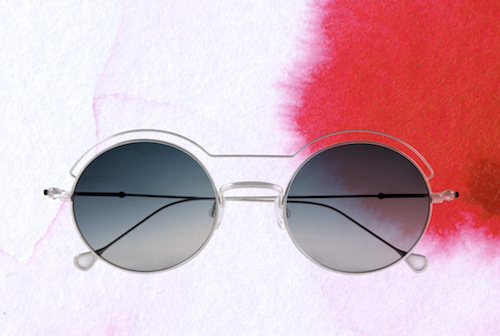 Discover the French Eyewear Philosophy at Anne et Valentin
You'd think you had the wrong address and accidentally wandered into a gallery instead of an eyewear shop, but that's the French way that Anne et Valentin prefers. The novelty eyewear shop is a Parisian transplant, boasting three locations in NYC where they offer a boutique approach to the accessory.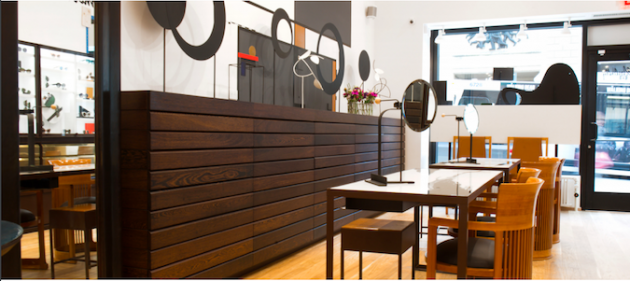 Anne et Valentin Madison Ave Store | Photo Courtesy of Anne et Valentin.
In fact, upon entering the store one cannot see the eyewear. It's hidden away in drawers to not overwhelm the client. Instead, one is invited to take a seat, drink an espresso, and chat. "We think about the type of person is going to wear them (glasses) and the type of lifestyle and profession or age that the person could be," says Estelle Bonheur, store manager at Anne et Valentin Madison Ave boutique. "We try to translate that to our customers."
Inspired by the variating color ways and geometry of modern art, Anne, the wife of Valentin wanted to translate the same idea into eyewear design. Valentin on the other hand, an optician, took care of the technical aspect. It's a French love story.
"It's high quality, made in France, lightweight, comfortable eyewear." says Bonheur. "They have to be perfect." The shopping experience focuses on perfection, on engaging the future owner of the glasses, and bring out their personality. From flirty, to cat-eye, to traditional, they've got it all.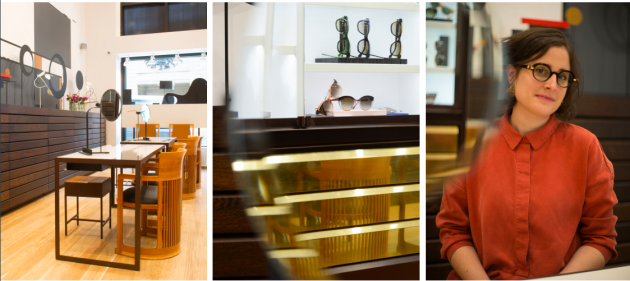 Estelle Bonheur, Store Manager at Anne et Valentin Madison Ave boutique | Photo Courtesy of Anne et Valentin
Each ambassador at the store is specifically trained to know each of the frames and determine the perfect frame for each individual. Out of those options, if one seems a poor fit, the brand offers completely honest feedback. Each session doesn't last less than 20 minutes and is tailored to express the individual in the eyewear.
"'Expressive' is really an important word in the Anne et Valentin world," says Bonheur. Indeed, Anne et Valentin is at then helm of chic and quality eyewear that really, really fits.
Visit Anne et Valentin Boutiques in Nolita, Upper West Side, or Upper East Side in NYC.