View Gallery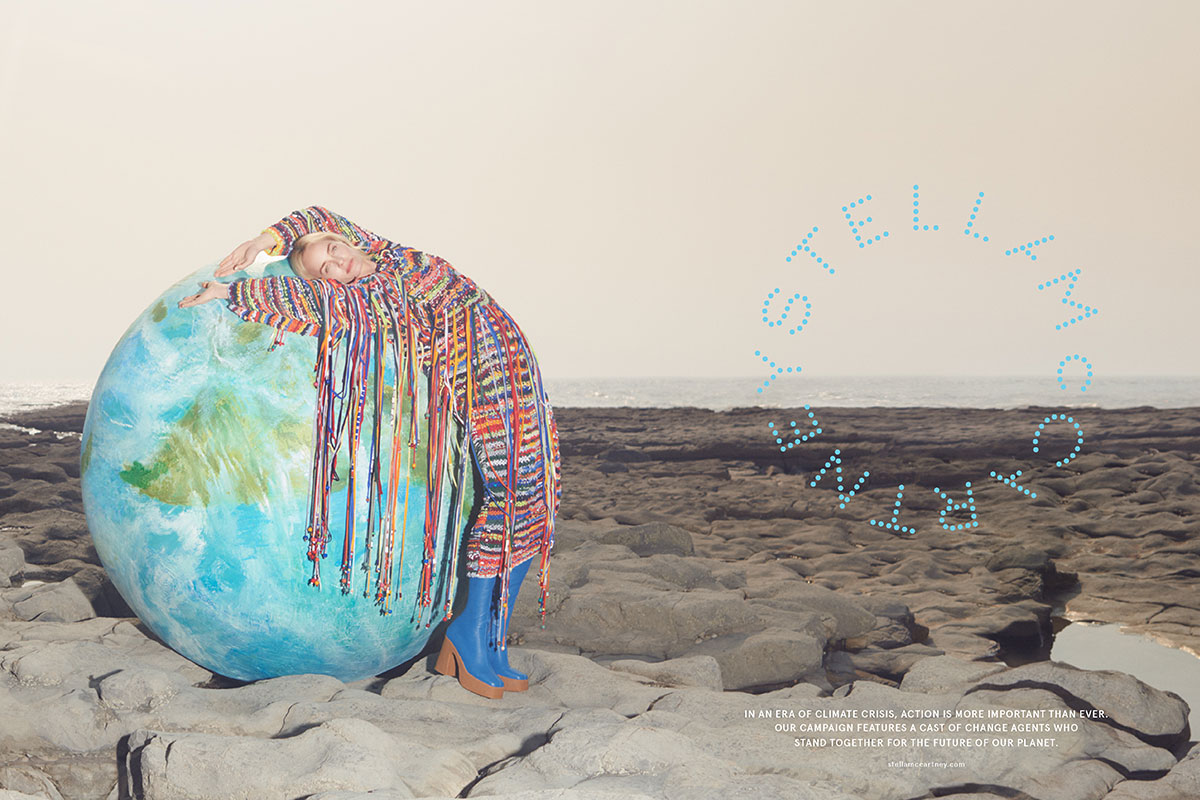 Discover Stella McCartney's Sustainable Winter Campaign
Since launching in 2001, Stella McCartney has taken responsibility for its choices and resources. The label's latest Winter 2019 campaign upholds the same standards spotlighting a long-time friend of the brand and change agent Amber Valletta. Shot in the Welsh countryside, the campaign transmits a powerful message inspiring individuals to protect the planet.
The collection itself features an upcycled rainbow-colored dress and utilitarian pieces made from organic cotton. Regenerated nylon is used for accessories including sunglasses made from the brand's biodegradable bio-acetate. McCartney is truly a brand of its word using every opportunity to promote an essential cause. A film from the digital campaign will also be revealed in September.
The collection will be available in Stella McCartney stores and online in August.