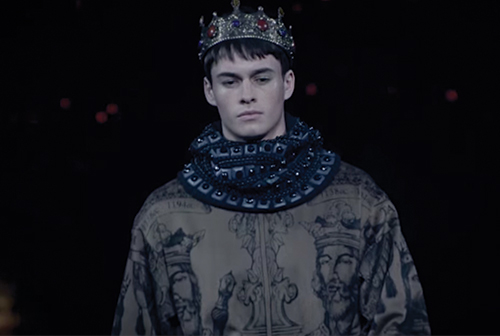 Details in Motion: Dolce&Gabbana FW14's Norman Kings of Sicily
Video: Dolce&Gabbana.
As evidenced by the brand's invasion of a runway show, Dolce&Gabbana's Fall/Winter 2014 collection was inspired by things medieval. From the sumptuous furs to the effigies—and even crowns—of the Norman Kings of medieval Sicily, the collection oozes extravagance and luxury. See details in motion from the runway show from Swide above now.