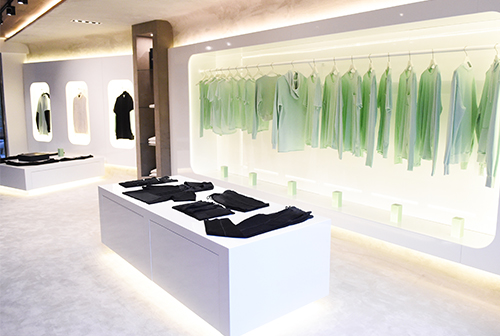 Cotton Citizen Moves to Melrose Place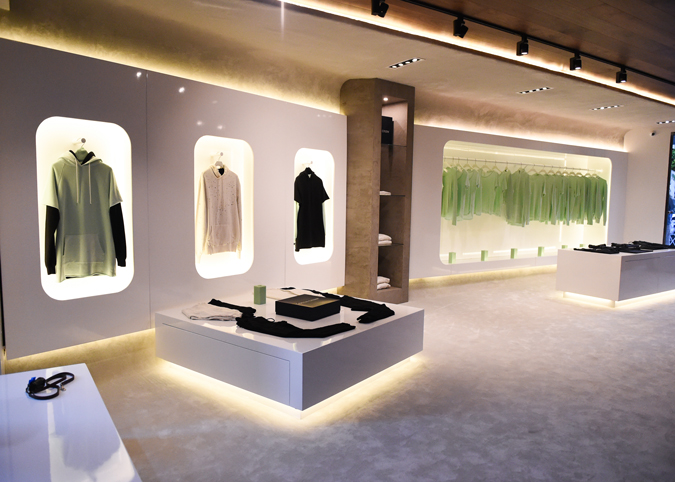 Image: Billy Farrell for BFA.
Cotton Citizen is no stranger to the Los Angeles scene, its unique color stories and textile washes reflect its consumer location in a powerful light. Furthering its hold on the area, the brand spreads its uniquely timeless mission to Melrose Place with a visually intriguing new location.
Homegrown, and rightfully so, Cotton Citizen has generated a look that is timeless, understated, yet exceedingly mode – channeling this youthful energy into the brick and mortar of the new addition. With an almost subterranean feel, the store is an eclectic hybrid of light and shadows. Warm color illuminates frosty mint pieces as they hang in pods cut into the wall or are folded onto tables whose floor lighting gives the appearance of untethered suspension. The new location stocks varying silhouettes of a single color that fluctuates periodically, a move which showcases the brand's love for garment dyes and quality product – all of which are produced within the confines of Los Angeles. The innovative and architecturally exquisite location is the crowning jewel of Cotton Citizen's rapidly growing empire.
The Melrose Place location of Cotton Citizen is located at 8463 Melrose Pl, Los Angeles, CA 90069 and is open now.