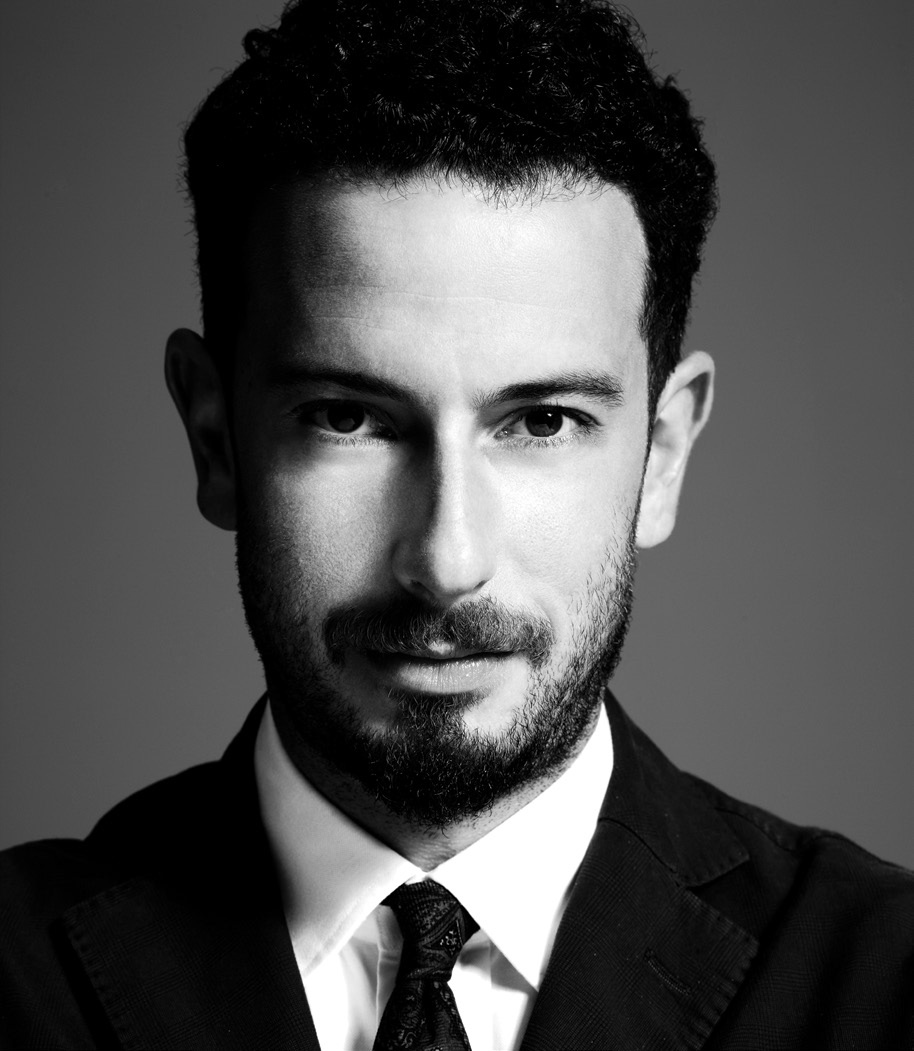 CONVERSATIONS: Josh Peskowitz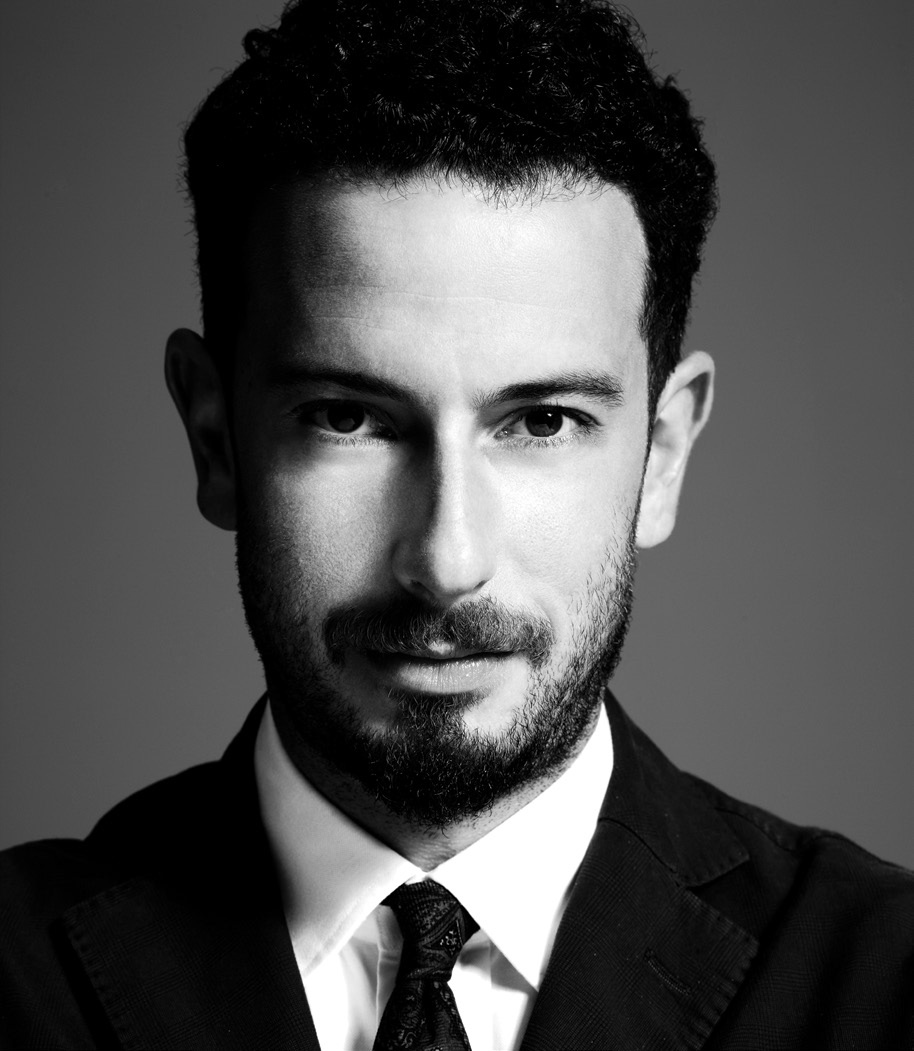 Image: Bloomingdale's.
Bloomingdale's men's fashion director, Josh Peskowitz, examines the future of men's style and reveals why the company loves Great Britain.
EH: What do you look for in a new menswear designer?
JP: The most important thing when it comes to any designer is a strong point of view that can sustain more than one season. Men's categories such as suiting, shirts, pants, etc. are here to stay and will be a part of the menswear language, so when I discover a new menswear designer I pay close attention to the designer's interpretation of a category that is already present in every man's wardrobe. At the end of the day, it's about making the customer feel happy through not only inspiring them, but also surprising them. A great designer will provoke this kind of reaction from customers, and a forward thinking retailer will anticipate this in order to meet the needs of that customer.
EH: What designer provokes this reaction from you?
JP: I wear a lot of tailored suits at this point, and I would have to say that my personal favorite brand right now is Eidos Napoli. This brand integrates a distinctive personality into tailored clothing, which is very important to men today. Men are beginning to wear suits not because they have to professionally, but because they want to make a fashion statement. Eidos Napoli offers a great deal more personality when it comes to fabric, fit, color, and texture.
EH: What do you think the next chapter for men's fashion will involve?
JP: What is so interesting about the present chapter in men's fashion is that it has become incredibly more convenient because it's online. This has democratized the information regarding men's clothing and fashion, giving men so many more options regardless of where they may live. The result of this has pushed the conversation forward, and it's starting to move faster. Men's clothing and trends are changing faster than they used to. We have to keep in mind that the traditional representations of how a man should dress are now being mixed, matched, and manipulated more than ever before. Unexpected combinations have actually created a new men's look that defies categorization and expresses an individualized statement. As more information becomes available men are going to be able to define themselves that much more. As a result we're beginning to see a lot more individuality in the way men dress.
EH: How do you select the pieces that men will ultimately find at Bloomingdale's?
JP: The male clientele at Bloomingdale's is diverse and [we cater] to an intelligent, fashion forward man. The trick is to be sure to not alienate men who may not necessarily be as knowledgeable when it comes to fashion and style. What these men ultimately find when shopping at Bloomingdale's is supported with several different components such as seasonal themes and forecasts. The assortment we aim to offer is, and always should be, wearable and chic, and it should make the customer feel positive about himself. 
EH: Is there a must-have item currently in Bloomingdale's that works perfectly for daytime casual and evening chic?
JP: A Hancock trench coat. Hancock is a new brand from Scotland that has reinterpreted raincoats in a really interesting and unexpected way using fabrics like Rubberized Wool. If I had only one raincoat, it would definitely be from Hancock. It can be dressed up or dressed down.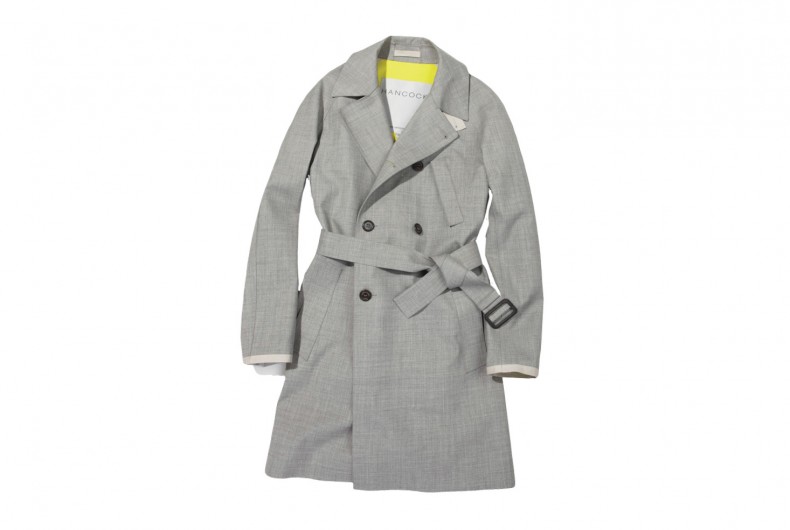 Image: Bloomingdale's.
EH: What is the one item every man should have in his wardrobe?
JP: Every man should have a well-fitting overcoat. This is one of the most important articles of clothing a man should possess not only because of the elegance it adds to any look, but also because of its versatility. It may be paired with beat up jeans and Chuck Taylors or maybe it's worn over a suit. The result remains the same. Just throw a well-fitted overcoat on top of it and you're a whole new man.
EH: Who perfectly embodies the epitome of style?
JP: Paul Newman, first and foremost. He just always looked great no matter what he was doing. The man could be wearing army fatigues or sweat shorts, but still always looked like he was confident in his own skin. Self-confidence is honestly the most important quality. There are a lot of creative people that I am surrounded by and they all inspire me. I have a tremendous amount of respect for individuals who interpret and express interesting ideas in their own way.
EH: Tell us more about Bloomingdale's Love Great Britain, the recent campaign the company launched this past fall in collaboration with brands from Great Britain.
JP: Great Britain is a veritable hot bed of talent right now, and it is heavily impacting fashion. Bloomingdale's is celebrating the 50th anniversary of The Beatles coming to the United States when they appeared on The Ed Sullivan Show igniting Beatlemania. In celebration of Great Britain, Bloomingdale's recently launched an entire campaign consisting of collaborations with iconic British brands, such as Burberry, Drake's London, Paul Smith and Turnbull & Asser to name a few, in creating exclusive merchandise for men, women, children, and the home that is available in Bloomingdale's stores and at Bloomingdales.com. Bloomingdale's is also introducing several brands to the United States. Farrell, Flying Horse Jeans, Marwood, and Wolsey are all making their American debut exclusively at Bloomingdale's. Men can shop for exclusive styles and capsule collections from over fifty designers, offering over 300 must-have fashion styles.
EH: What else does Bloomingdale's have planned for this holiday season?
JP: Bloomingdale's will concentrate on the idea of entertainment for the holiday season. How a man should dress appropriately for every situation will be examined. Not every occasion requires black tie attire, but it does call for a gentlemanly presentation. With this in mind, Bloomingdale's will focus on entertaining, and the essentials needed to be the flawless host or the perfect guest.