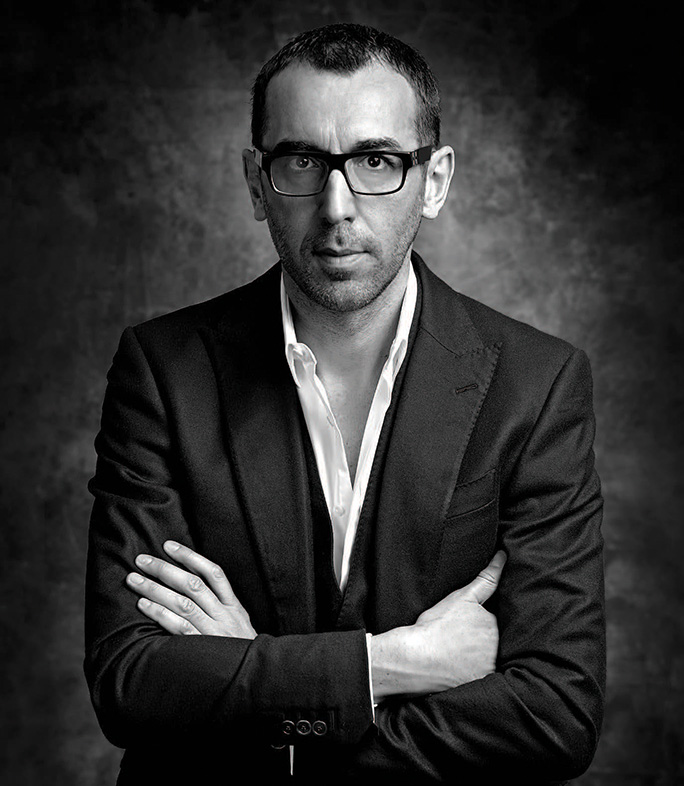 CONVERSATIONS: Alessandro Sartori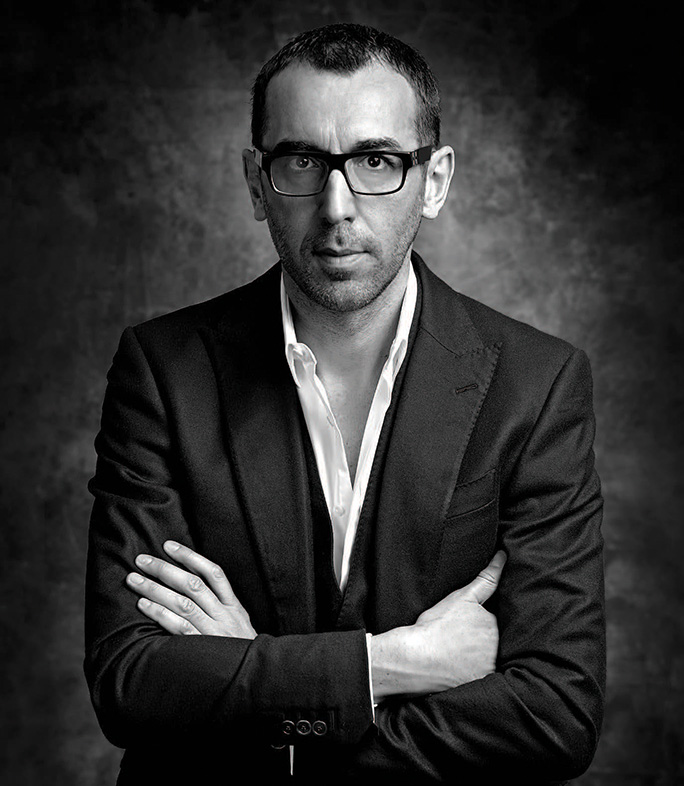 Image: Berluti.
Named artistic director at Berluti in 2011, Alessandro Sartori's artistic vision can be seen in the story he portrays each season, capturing the classic elegance of menswear while adding a modern twist and evoking the spirit of the brand. Here he discusses Berluti's Grande Mesure program and emblematics shoes, as well as essentials and trends that breathe life into timeless styles.
Essential Homme: Describe your personal style.
Alessandro Ssartori: My personal style would be a blend of traditional tailoring and modernity. There is a focus on construction, quality, and a novelty of materials that have an artistic touch. The artistic touch could be with proportions, colors, fabrics, and so on.
EH: Upon joining Berluti and helping to launch ready-to-wear, what are your intentions for the house? 
AS: My aim is to create a full universe where the shoes are the center and the silhouette is the focus as it's being built. Berluti has a vocabulary already and we keep building from that while we think of the existing customer and want to extend. We want to complete the style and keep the language of the house to offer ready to wear for the customers who currently buy the shoes and waited for the ready to wear collection. I also want to tie in everything from the presentation to the shoes and clothes. It is not just the presentation to showcase the products but the location, the setting, the music, and the full direction of the brand and house is part of it all. We want to embody the collection into a format, a place, a situation, an ambiance.
EH: What do you want men to feel when they wear Berluti?
AS: I want them to feel unique, special, with a lot of character while respecting their comfort and needs. I want to give a strong style, a clear identity, a sharp masculine look but at the same time not transforming the man. I want to add something different and amend their style at best.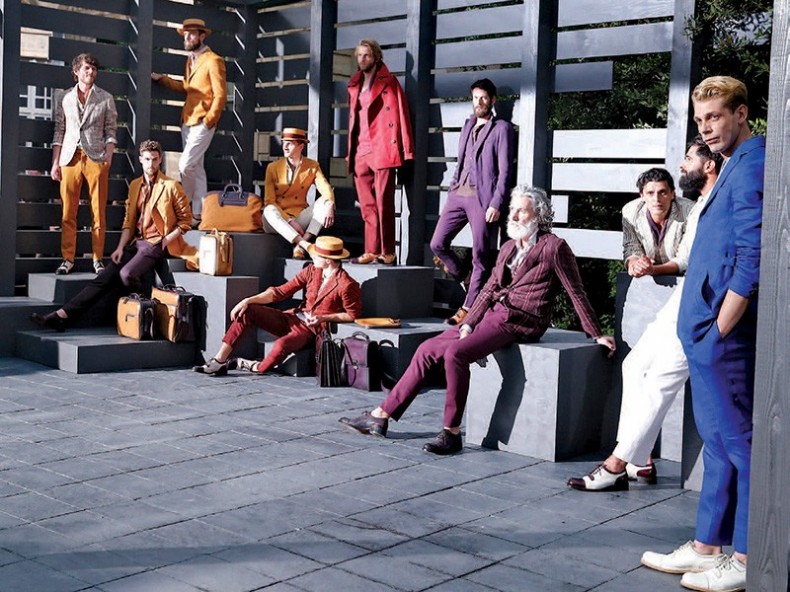 Image: Berluti.
EH: Who, in the past or present, embodies the spirit of the Berluti man?
AS: A lot of customers, ambassadors, and friends of Berluti embody the spirit of the house. Some friends of the brand include Pierre Casiraghi, Joshua Jackson, Jeremy Irons, and Maurizio  Cattelan—all very nice gentlemen. What I like about them is that they are authentic—real men in their lives wearing Berluti's clothes, ties, and shoes. They are artists in spirit projecting character, personality, attitude while looking impeccable, trendy, and stylish in their own unique way.
EH: Tell me more about the Grande Mesure program.
AS: The project of the Grande Mesure program was always in our brand route. We do the ready to wear collections with a small, unique handmade group of tailors and boutiques. As our ready to wear collection is already at a high level, we wanted to extend the bespoke service instead of made to measure. This process engages the customer with the tailors in taking their measurements, suggestions, ideas, fabric choice, lining choice, stitching, pockets, and everything else to be made into a pattern in paper. After hand cutting and hand stitching, the garment is crafted where at least three to four fittings is needed totaling to 72 hours—if it's a jacket as an example. The full bespoke collection includes 25 pieces and ranges from trench coats, safari jacket, sports jackets, suits, tuxedos, shirts, jeans, chinos as well as shoes. It's an intimate stage of customization and personalization combining traditional tailoring and modern designs. This service makes Berluti the first worldwide brand that offers a full "bespoke wardrobe."
EH: With Berluti offering a full wardrobe service from the bespoke collection, how do pieces like chinos and denim benefit the modern day man?
AS: There is a combination of factors. First is the fabric and quality used for chinos and denim. The exclusive materials mixed with the handmade construction creates a one of a kind piece tailored specifically for the customer. It's the product for you, made for you, and designed by you. When you wear it, you feel it. The difference in proportion customized to your body is a level of magic. As denim and chinos are everyday staples, comfort and product is exactly to your fit.
Image: Berluti.
EH: Why are the "ready-to-walk" shoes in your Emblematics line indispensable to a man's wardrobe?
AS: They are timeless styles and products representing the history and innovations of the house. The designs are classic and unique in their own way varying from the cut, color, and material. The five styles encompass the modern man's lifestyle interchangeable from work to social settings to leisure fun during nights and weekends.
EH: Which shoe style would you recommend as a staple piece for every man?
AS: The Andy loafer in tobacco. The more you wear it, the more beautiful it becomes. As it gets older, the soft leather takes the shape and size of your foot. This style can be worn with your suit, jeans, or my personal favorite, a classic three-button suit or custom brown chinos.
EH: How do you see "trends?" And how does that affect you when designing for the next collection?
AS: As a designer, I love them. But at the same time, I like timelessness. I like to build pieces that you can blend with your wardrobe. My collection blends between the modern trends and the previous seasons while keeping in mind color, design, fit, and silhouette. I want to expand [our customer's] options—to blend the new and classics, and for these options to last many seasons. I design for my customer and his life.