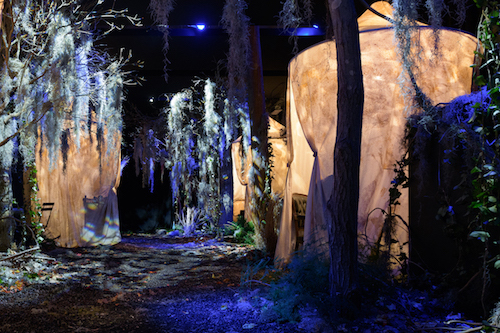 Coach Launches Pop-Up "Life Coach"
Adding to the mayhem of Soho, Coach launched it's newest initiation: an immersive pop-up called "Life Coach," open through June 17th.
For the initiative, guests are invited to explore four interactive spaces designed to heighten the senses and offer customers a bit of whimsical pleasure. From a neon-lit storefront, to a subway station where one can paint on the walls, the whole installation is delightfully carnival-esque, complete with a fortune-telling mystic forest — one is never entirely sure what to expect. Stop by the pop-up and experience first-hand the wonders of this psychedelic Coach wonderland. Check out some of the magic below.
"Coach Life" is located at 107 Grand Street, from today through June 17. Sign up to reserve your spot online or drop by on a whim. 
[slider_pro id="234″]