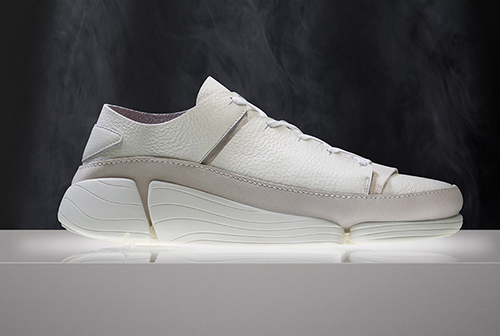 Clarks Originals Drops Updated Trigenic Kicks
[slider_pro id="122″]
Images: Clarks Originals.
The moccasin/sneaker hybrid pioneered by Clarks Originals gets a fresh-faced update with the Trigenic Evo. Reworking the original Flex iteration with an airy new design, the latest release incorporates a split, three part Vibram outsole to envelop the foot and allow for ease of mobility and movement. The beveled edges, as well as the triple density bed, provide cloud-like comfort, reinventing classic style with new technology to create a synergistic offering. Mimicking a foot's design with tendon-like elastic panels, the Trigenic Evo elevates through natural, earthy exposures that ground the engineering in real world tonalities. Launching through a three-month series at Ubiq's Philadelphia pop-pop location for in-person perusing, the updated drop is an lightweight step toward a flexible new level.
The Clarks Original Trigenic Evo are available online now.